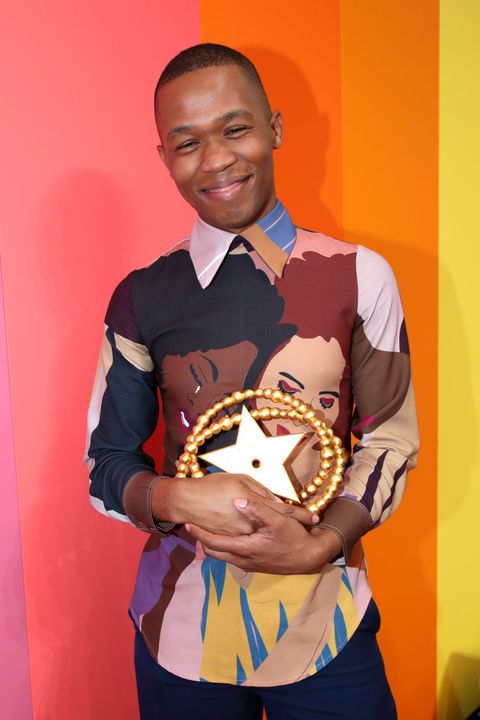 Thebe Magugu, the Rising South African Designer
Thebe Magugu, known for powerful and politicised women's wear collections inspired by the social complexities of his home country is the rising South African designer. Indeed, in 2019, he became the first African designer to win the LVMH prize for young designers over 1,700 competitors.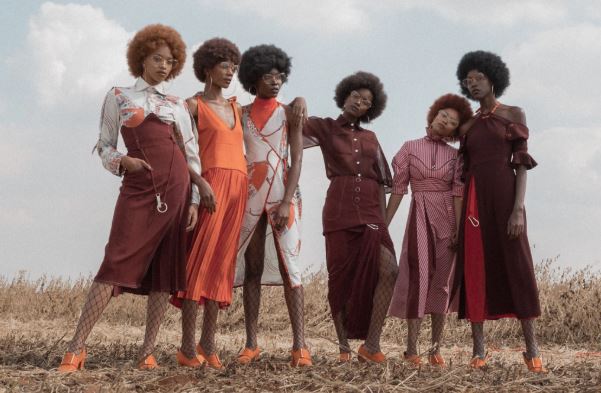 Based in Johannesburg, Thebe Magugu launched his women's ready-to-wear brand in 2016 after several experiences with brands and designers. He also studied design, fashion and photography at the LISOF School of Fashion in Johannesburg, one of the best African fashion schools. His namesake label, is distinguished by its structured dresses and sharp tailoring. All products are designed and manufactured in Johannesburg.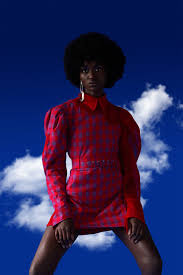 Mr. Magugu said his aim was "to create an African brand with truly international implications." Thanks to LVMH prize, he's now using his newfound global platform to shine a light on the burgeoning creative industry bubbling up at his front door. "I think people assumed I would just move my production to Europe because it would be easier—but how could I lament the brain drain in my country if I up and leave?" says Magugu, who relies on factories and artisans based in Johannesburg and Cape Town to make his collections. "I'm committed to being here, regardless of the challenges. I'm just happiest when I'm home."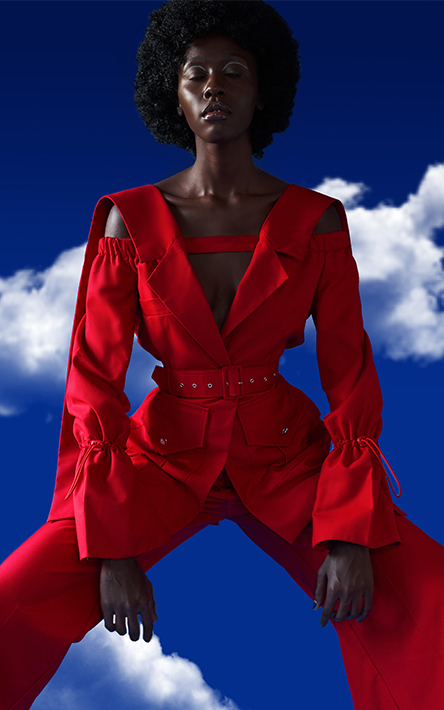 Very attached to his cultural heritage, Thebe intends to stay in his country, where he lives and works. "It is my mission as a designer. "That's my mission as a designer. I want to show the world that from South Africa you can get the entire cycle of production," he said. "There are challenges I am not going to lie, in terms of infrastructure and system but the promise is there. There's so much talent in the country." One of the biggest obstacles he faced was logistics. "The only thing that is problematic for me is distribution, especially transportation. It is so easy to import to South Africa, but it is very difficult to get out of it, "he said, highlighting one of the big problems faced by creators in Africa. Because if he was born to be a fashion designer, in fact, he is less and less. He takes care of both the shipment of clothes to the world, the suppliers, the communication strategy … Selling is the condition to be able to continue.
Thebe has been drawing since the age of eight and it was his mother who very early discovered his talent when he spent his time drawing. Thebe's entire life has been heavily informed by the local people and places around him. As a designer he has delved deep into the meaning of his home's cultural traditions and experimented with how they function in and outside of their original spaces.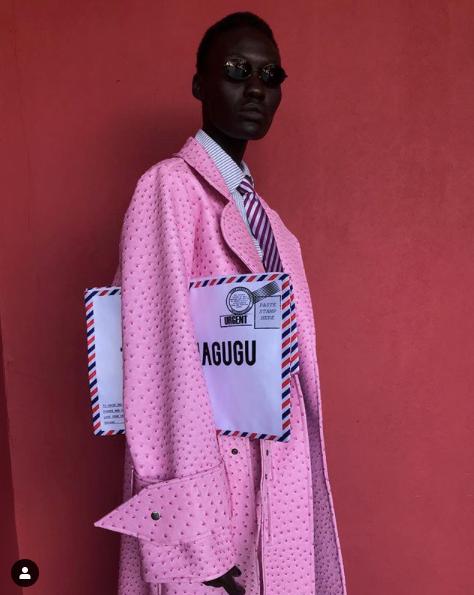 His silhouettes are dynamic, both modern and classic, elegant and very colorful. White and red dresses, green trench, brown skirt with golden reflections, Thebe has no limits in her imagination, where women appear sensual and confident. His inspiration comes straight from the history of South African women in the 1950s. One of the best-known groups at that time was called the Black Sash, founded in 1955. But make no mistake, it was an emblematic group of white or colored women who defended the rights and the cause of all women against the apartheid regime. The Black Sash resistance movement ended in the early 1990s with the end of apartheid, the lifting of the ban on the African National Congress (ANC) and the release of Nelson Mandela. Its role in the struggle against apartheid was recognized by the latter and by subsequent political leaders. Magugu's clothes are a form of social commentary that speaks to the changing landscape of post-apartheid South Africa.
The designer is also thinking of buyers who wanted to inform their customers about the origin of their materials. Magugu integrates a microchip into each item of clothing, using an application called Verisium. The technology can be used to display a description of the manufacturing, an image of all those who worked on the garment and the general history of the collection.