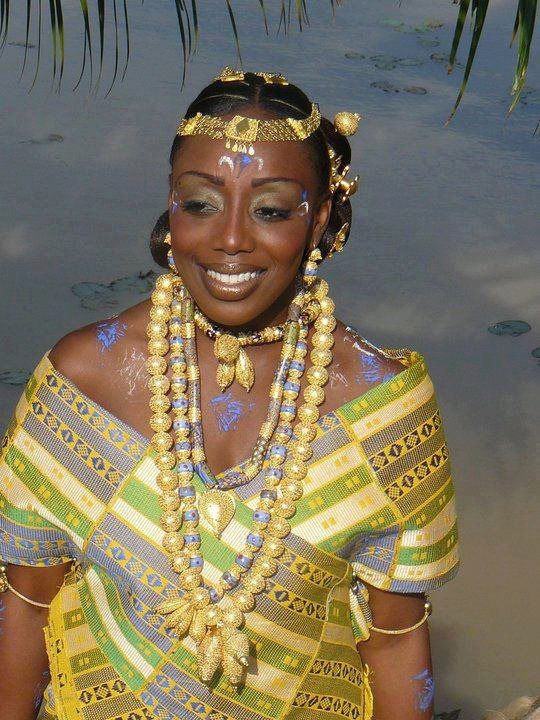 The Akan traditional wedding attire
The Akan traditional wedding outfit holds great significance in West Africa, particularly in Ghana and Côte d'Ivoire. Couples choose this majestic attire to emulate the grandeur of the royal court's festivities.
Kente for traditional marriage
When it comes to the Akan traditional marriage ceremony, both the bride and groom adorn themselves in exquisite fabrics, known as Kente in Ghana and as Kita cloth in Côte d'Ivoire.
Kente is meticulously crafted on a traditional loom, where cotton or silk threads are intricately woven together. These woven strips are then sewn adjacent to each other to create the final cloth. Originally reserved for royalty and eminent individuals, Kente holds deep cultural significance. Each colour carries symbolic meaning, allowing couples to select Kente fabrics that reflect their intentions and aspirations. For the bride, the traditional attire often includes a lace top paired with two pieces of cloth. Alternatively, she may opt to tie the cloth at the chest, omitting the lace top. The groom typically wears a large cloth draped around his body, complemented by an impressive gold necklace.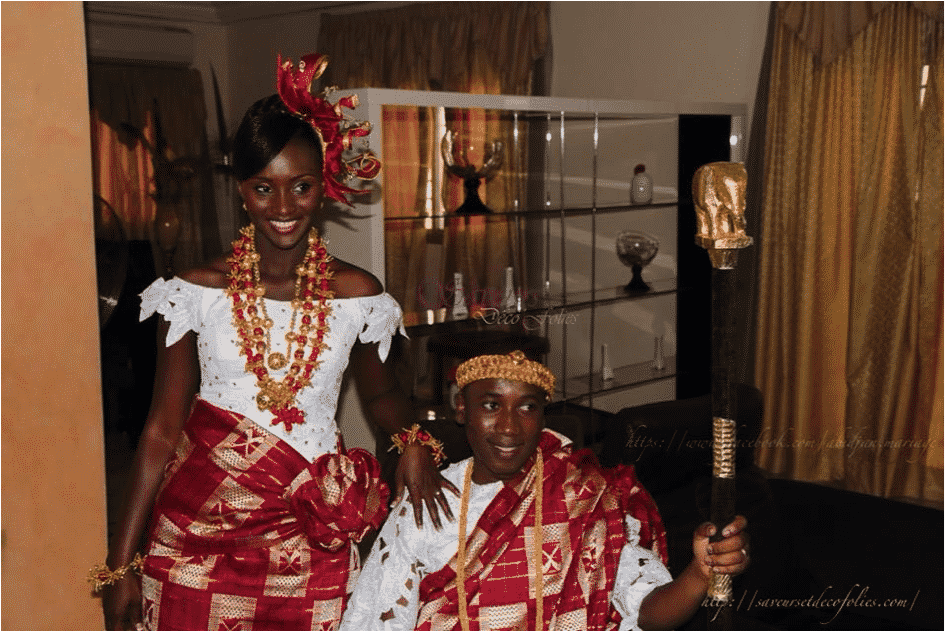 Other couples are embracing the trend of incorporating Kita cloth into their wedding attire. Some choose to have pieces of Kita sewn into their white wedding dresses, creating a unique fusion of fabrics.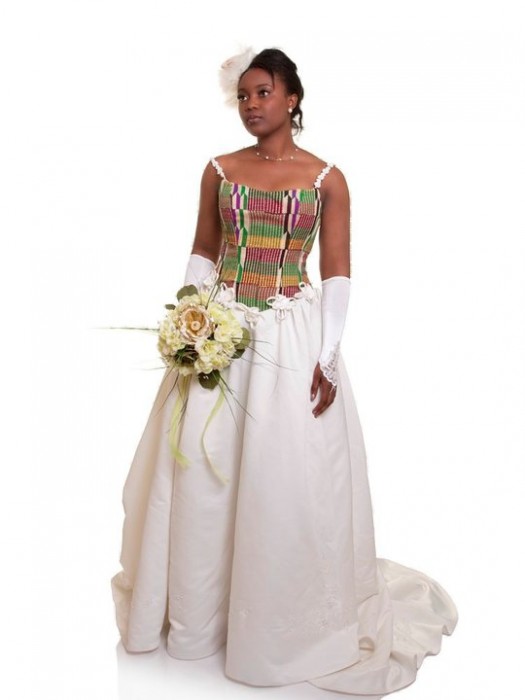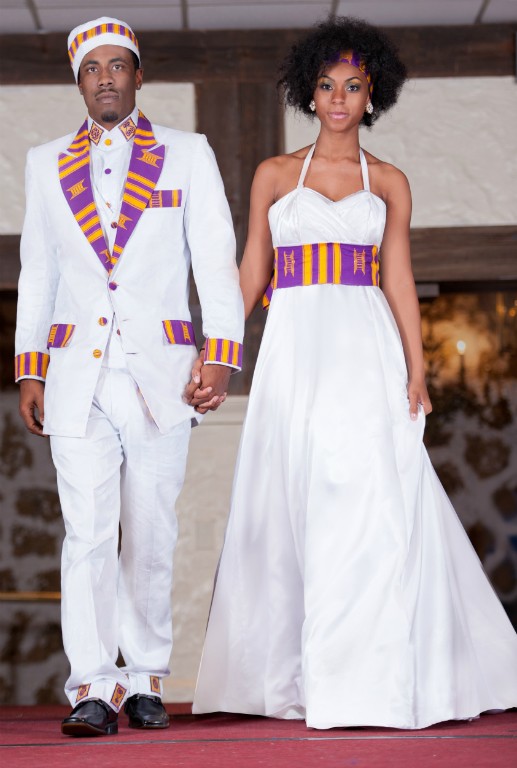 Akan Jewelry
Akan jewelry is renowned for its opulence and glamour. Necklaces and bracelets are often lavishly adorned, exuding a dazzling radiance. Hair ornaments also play a significant role in the overall aesthetic.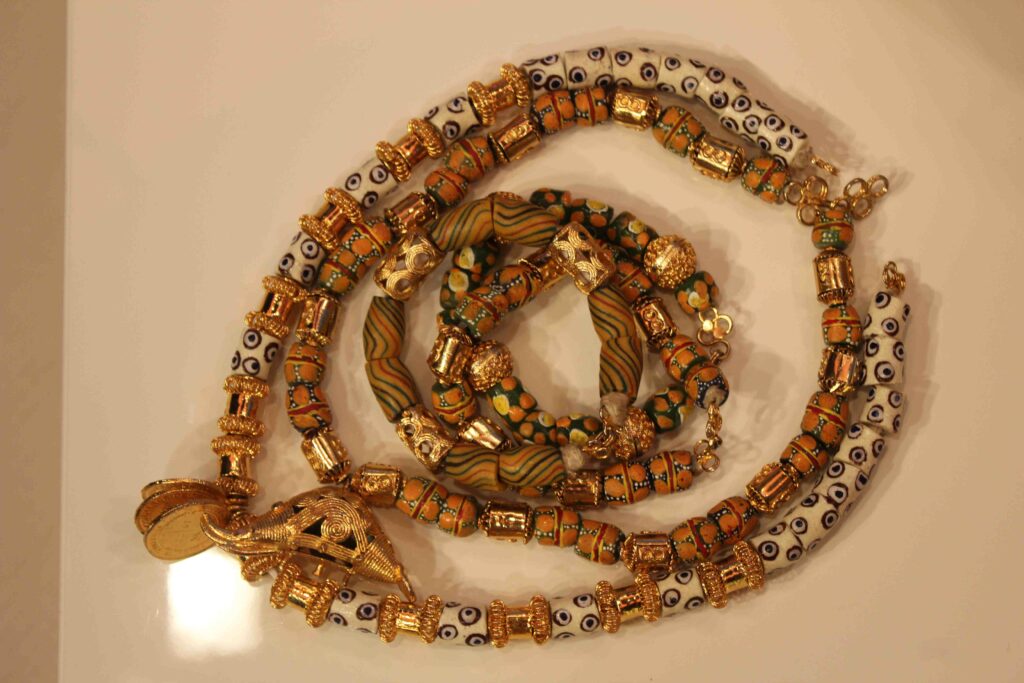 Akan traditional wedding hairstyle
Akan traditional wedding hairstyles are an art form in themselves. Typically, the hair is adorned with intricate jewelry pieces, adding a touch of regal elegance.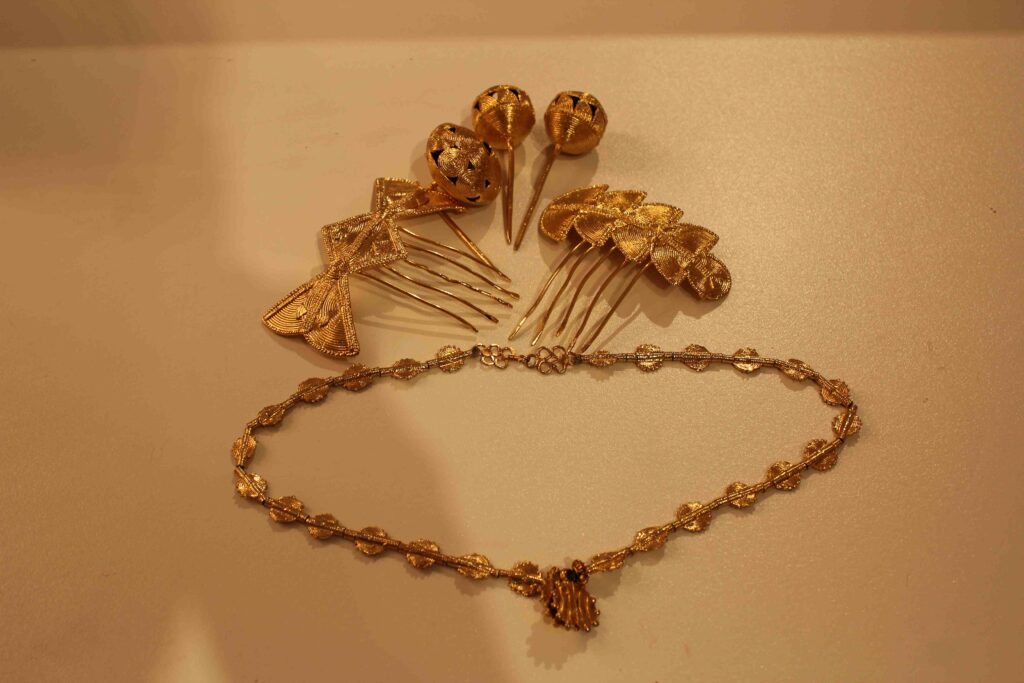 To achieve this hairstyle, a skilled hairstylist will create cornrows on the sides and a large braid at the crown of the head. A synthetic hairpiece is then expertly twisted and secured behind the braid. The remaining natural hair is styled into an afro at the back, creating a stunning fusion of traditional and contemporary elements.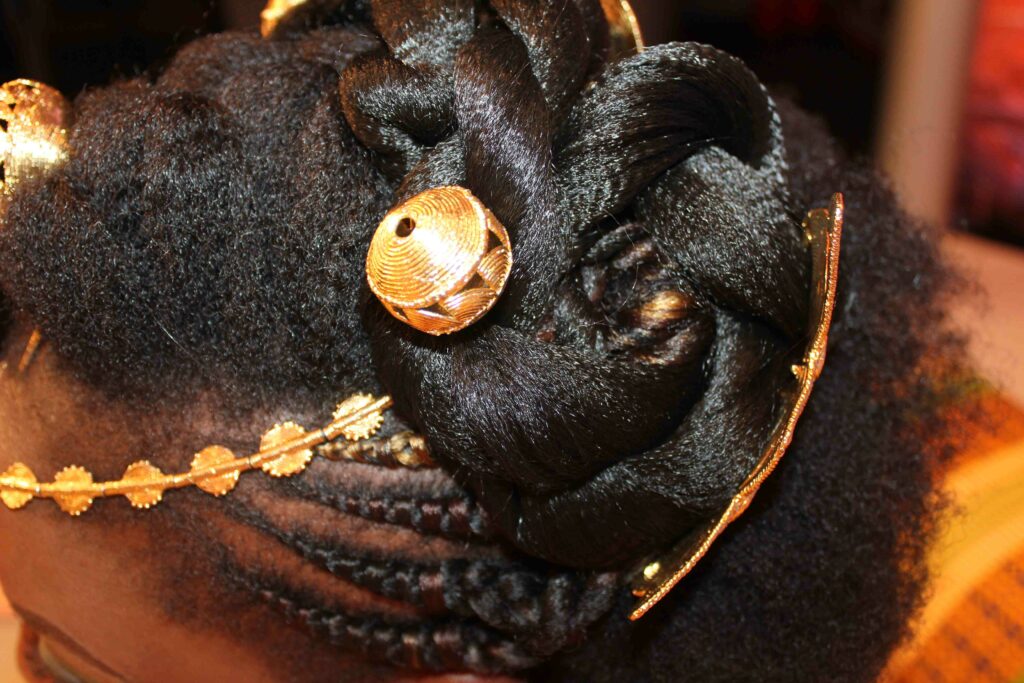 Akan traditional wedding makeup
As part of the Akan wedding tradition, kaolin (white clay) is often applied in a circular pattern on the shoulders, arms, and belly, enhancing the bride's natural beauty.
While the Akan traditional wedding outfit is undeniably beautiful and majestic, the weight of the jewelry can be burdensome, and the thickness of the Kita cloth can make it quite warm to wear.
.