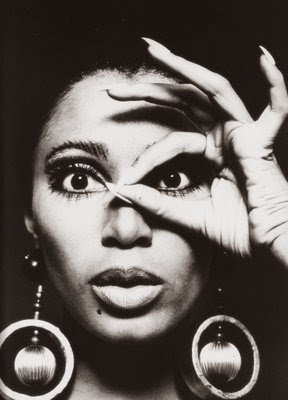 Donyale Luna, the first black model on the cover of Vogue magazine
Helen Williams and Naomi Sims paved the way for black women to pursue their career as a model. In the 60's, a young black woman called Donyale Luna took the fashion world by storm, becoming the first African-American model to appear on the cover of Vogue. She did not open the doors of fashion for black models, but made them wider. She worked with some of the most creative spirits of the time including Andy Warhol and Salvador Dal. A unique model with a tragic fate.
The beginning of her career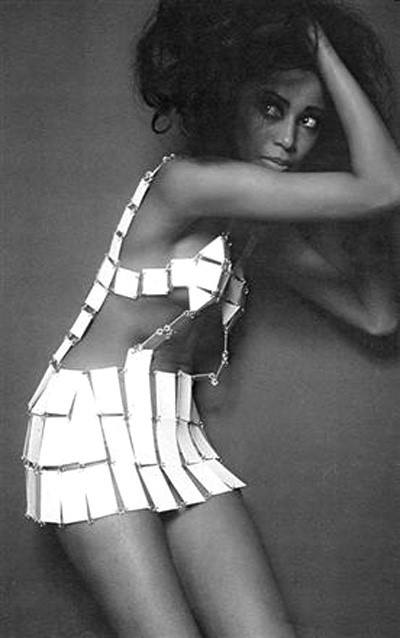 Donyale Luna was born in Detroit in 1945. Her childhood is far from being idyllic, her abusive father was killed by her mother when she was 18.
I was stunned. She was so tall and so slender, and had the most incredible bone structure.
In 1964, the photographer David McCabe discovered her in the street of Detroit. He invited her to New York and introduced her to Nancy White, the editor of Harper Bazaar. Impressed by her beauty, Nancy had Donyale sketched by an illustrator, and the result ran on the cover of the January 1965 edition of Harper's Bazaar , this was the first time the magazine featured a black model.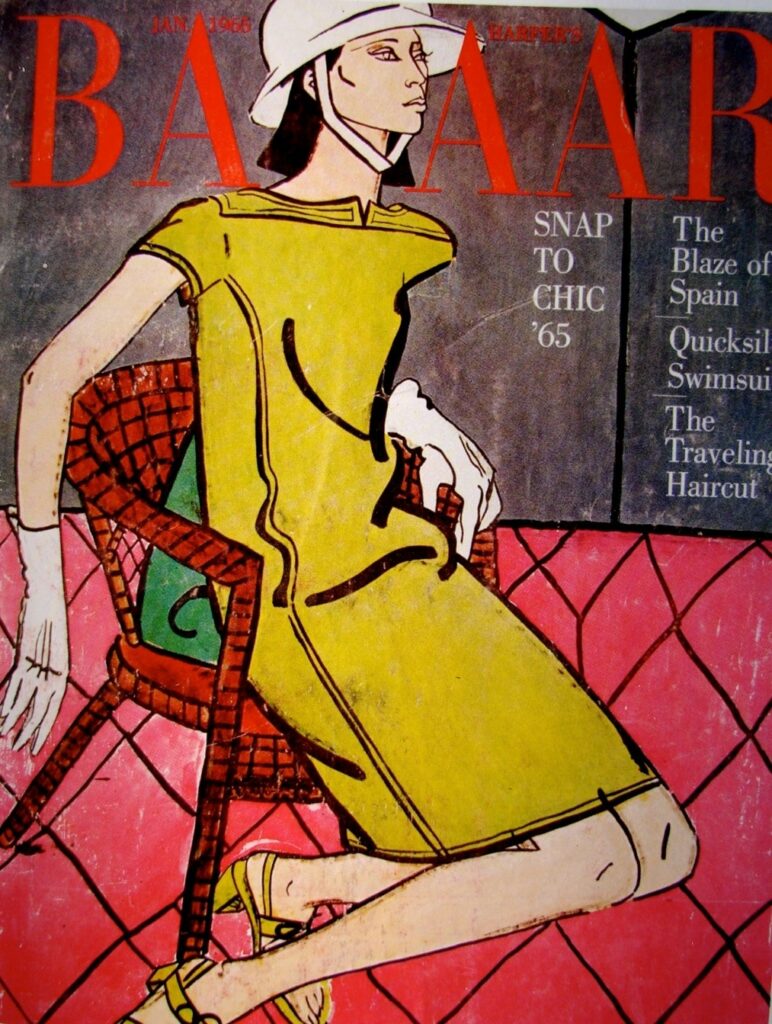 Luna signed an exclusive one-year contract with Harper Bazaar's fashion photographer Richard Avedon. His first picture of the model appeared in six-page feature in the April 1965 edition of the magazine. However, her career began to stutter, the photographs of Luna in Bazaar had prompted advertisers in the southern states to pull their advertising, while readers had cancelled subscriptions. The owner of the magazine forbade featuring any photographs of Donyale.
The rise of her career in Europe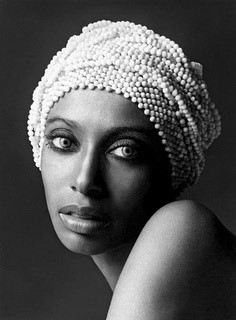 In 1965, the black model went to London where she had a huge success. She was being photographed by David Bailey, William Klein, Helmut Newton and William Claxton. Claxton who introduced her to Salvador Dalí.
Donyale Luna and Salvador Dalí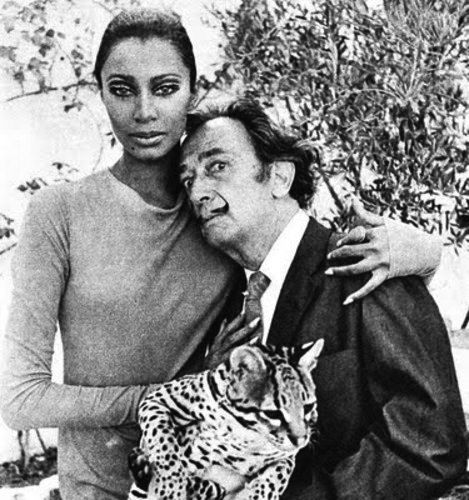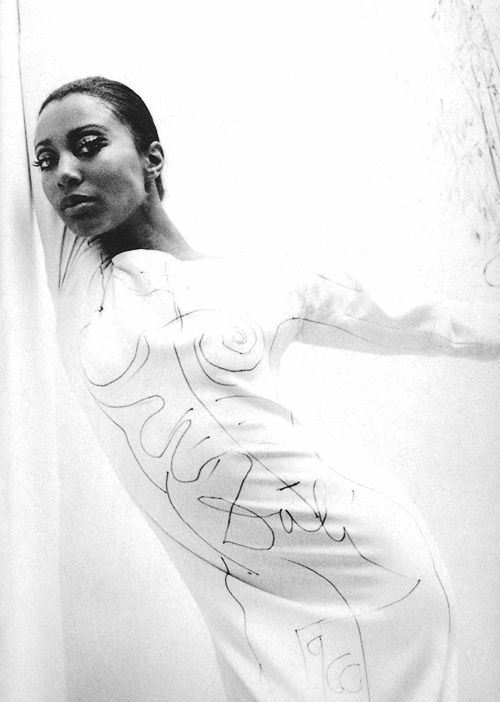 Luna became the muse of Salvador Dalí and acted in many of the ways Dali did in accord with the philosophy of Surrealism. Salvador Dali claimed Luna was the reincarnation of Nefertiti.
Donyale Luna Vogue Cover
She made history when a photo of her by David Bailey appeared on the front cover of the 1 March 1966 issue of BritishVogue – the first ever to feature a black model.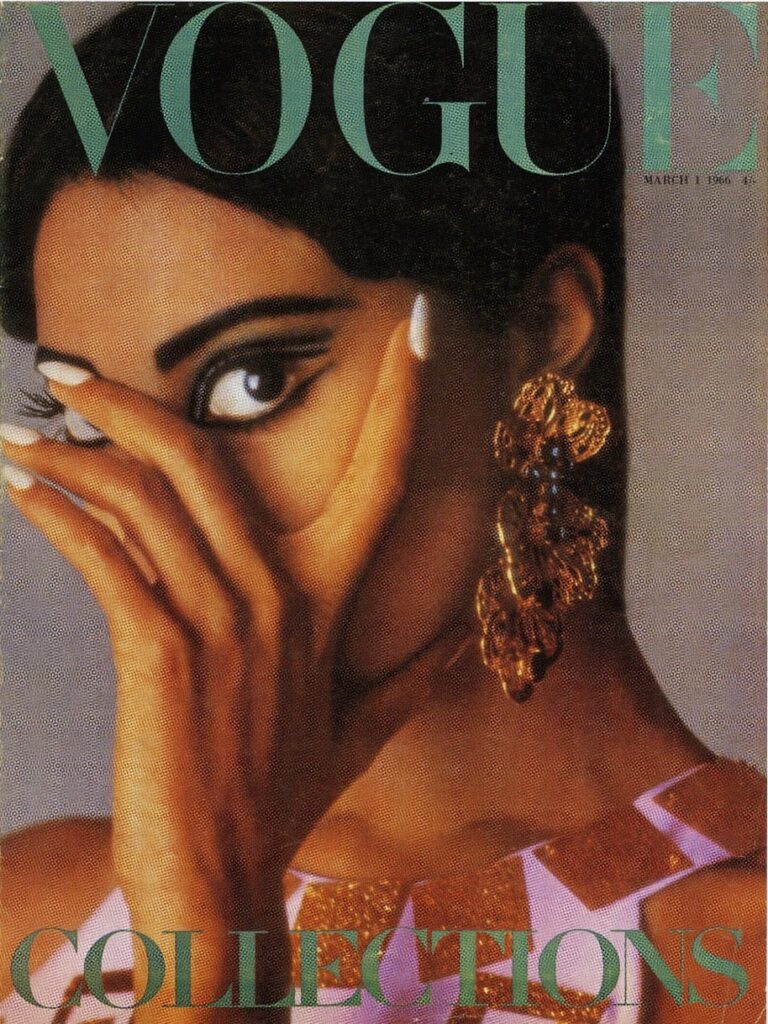 Back in Detroit I wasn't considered beautiful or anything, but here I'm different
In 1966, Life magazine published an article untitled "The Luna Year", described the young woman "a new heavenly body who, because of her striking singularity, promises to remain on high for many a season. " Donyale Luna, who was just 20, was unquestionably the hottest model in Europe at the moment.
The black model never went unnoticed, "she had no tits, but lots of presence, " quipped her model friend Pat Cleveland. "We'd walk down the street and men's mouths would drop open in awe. When we walked into restaurants people would stop eating and stand up and applaud. She was like a mirage, or some kind of fantasy. " At a New York nightclub in 1966 Jackie Kennedy went up to Luna and simply said, "You are very beautiful. "
Her acting career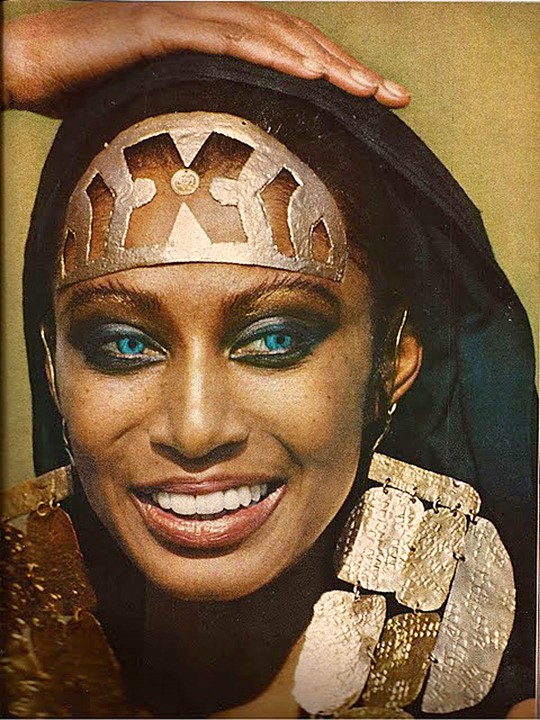 Donyale luna and andy warhol
During the late 1960s, Luna appeared in several films produced by Andy Warhol and Federico Fellini (Fellini Satyricon). She also appeared in The Rolling Stones Rock and Roll Circus, and the British documentary Tonite Let's All Make Love in London.
The civil-rights movement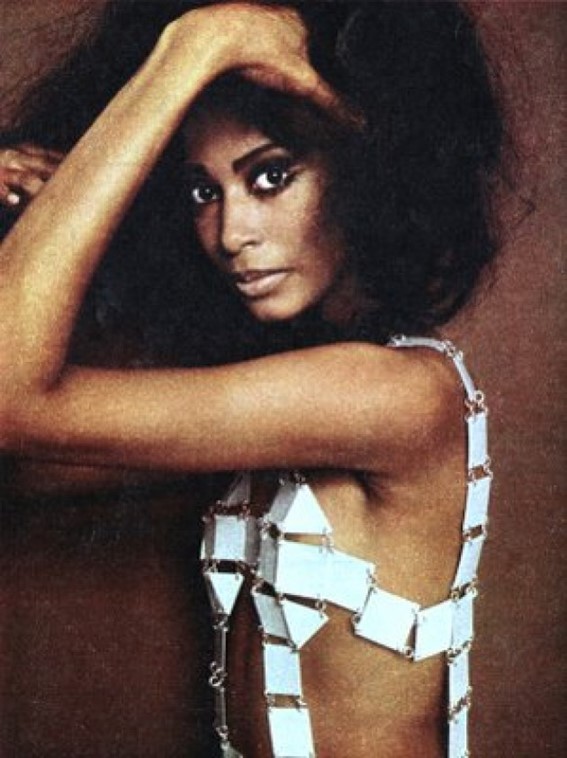 Luna ascension was significant as it represented desegregation. The civil-rights movement was raging in the United States. 'The civil-rights movement has my greatest support, but I don't want to get involved racially,' she said to a magazine in 1966.
Even if her career was enabled by other black models that fought for black models right, Luna remained disengaged.
When asked if she hoped that her success might open more doors for African American women, she replied, "If it brings about more jobs for Mexicans, Chinese, Indians, Negroes – groovy. It could be good; it could be bad. I couldn't care less. "
Drug abused and the decline of her career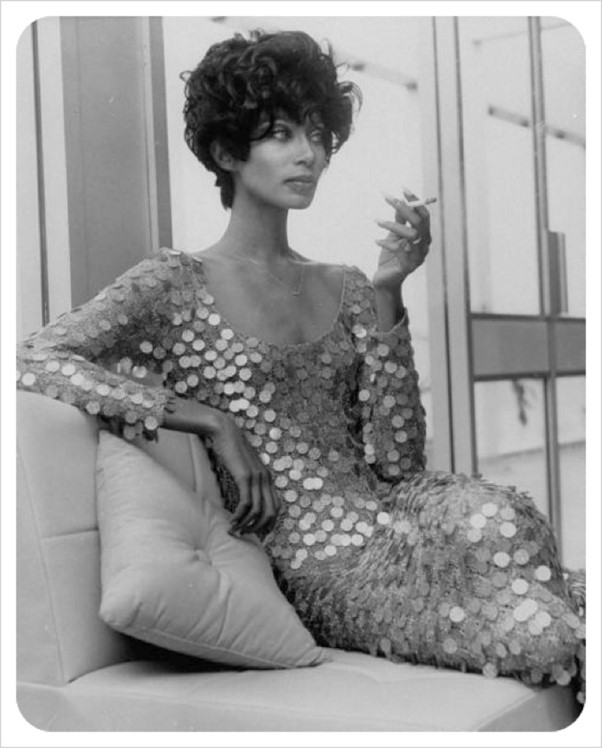 Donyale Luna unprofessional behavior signalled the decline of her career. ' She went up and down the runways on her hands and knees. She didn't show up for bookings,' remembered her fellow black model Beverly Johnson. 'She didn't have a hard time, she made it hard for herself.'
The model was abusing drugs: 'That was the time she started to do things she shouldn't have,' remembered McCabe. 'It was all very free-spirited. Everyone was doing stuff, LSD and more harmful things. 'In an interview, she expressed her fondness for LSD: "I think it's great. I learned that I like to live, I like to make love, I really do love somebody, I love flowers, I love the sky, I like bright colors, I like animals. [LSD] also showed me unhappy things — that I was stubborn, selfish, unreasonable, mean, that I hurt other people."
She died on 17 May 1979 of an accidental heroin overdose, at the age of 32, leaving behind an 18-month-old daughter