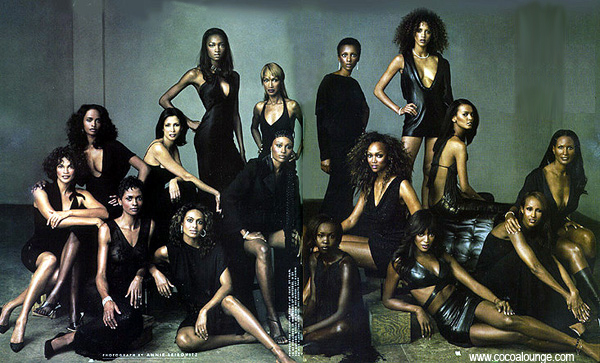 History of black fashion models
You see models in magazines, websites, and on the catwalk, yet black women and men lack representation and are squeezed out of this highly competitive career. The very low percentage of black fashion models is still controversial. The history of black models looks back at a long history of many fights and rare victories.
It may not be surprising that the first black models were employed in stereotypical roles to promote products associated with slavery, colonialism, and servitude. Born in South Africa, Maurice Hunter, the first black model, was employed in 1918. This was only to play the role of butlers, drivers, and porters in ads for cigarettes or alcohol. He was there to mimic public perception of his role in society.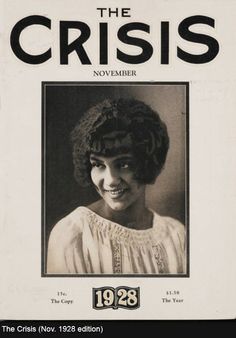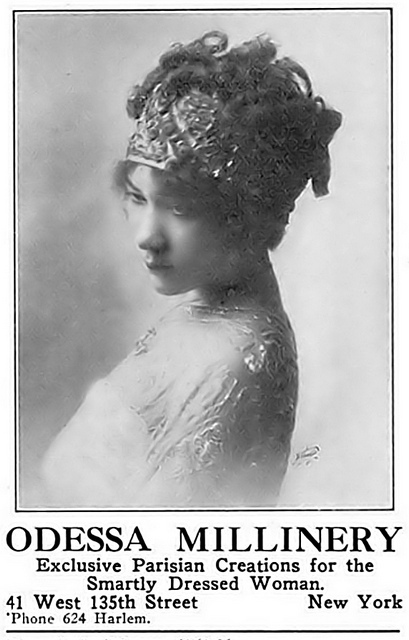 These ads backed-up stereotypes, purposefully making black people seem inferior. The first newspapers owned by African Americans, such as The Messenger, The Chicago Defender, Opportunity and the NAACP (National Association for the Advancement of Colored People) or The Crisis, had to be created to offer new opportunities for African American models through ads. These revolutionised the experience of black consumers, targeting them specifically with relevant products and services such as hair products by Madam C.J Walker, the creator of relaxation products and other hair creams for black women.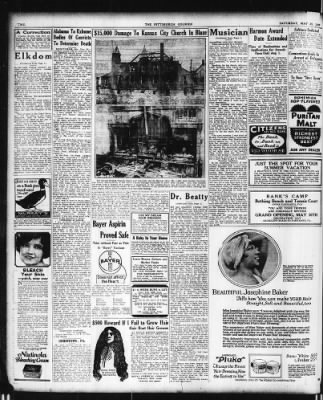 The emergence of African-American cosmetic companies
In the 1920s and 1930s, African American cosmetic and hair product advertising featured relatively few professional models selling products. Many companies turned to famous African American stars of stage, screen, and nightclubs. The Madam C.J. Walker Company often used Walker herself in advertisements, even some years after her death in 1919. The Walker advertisements also used prominent African American society women, preachers' wives, and community leaders in ads. Often, cosmetics companies used sketches and illustrations of women in advertisements, which may or may not have been inspired by real African American women. Black models, who should have been an obvious choice for this kind of work, were excluded because they were not famous.
By the 1930s, companies like Nadinola, Palmer, Poro, Apex, and Walker regularly used photography in their advertising. However, rather than using a range of models, they often featured the same model over and over in the advertisements.
By the 1940s, and later in the 1950s and 1960s, black cosmetics advertisers used models more regularly. This was an important change in the way black models were being viewed by society. It also reflects the role black models now play in commercial beauty culture as representative of ideal beauty.
The birth of African American magazines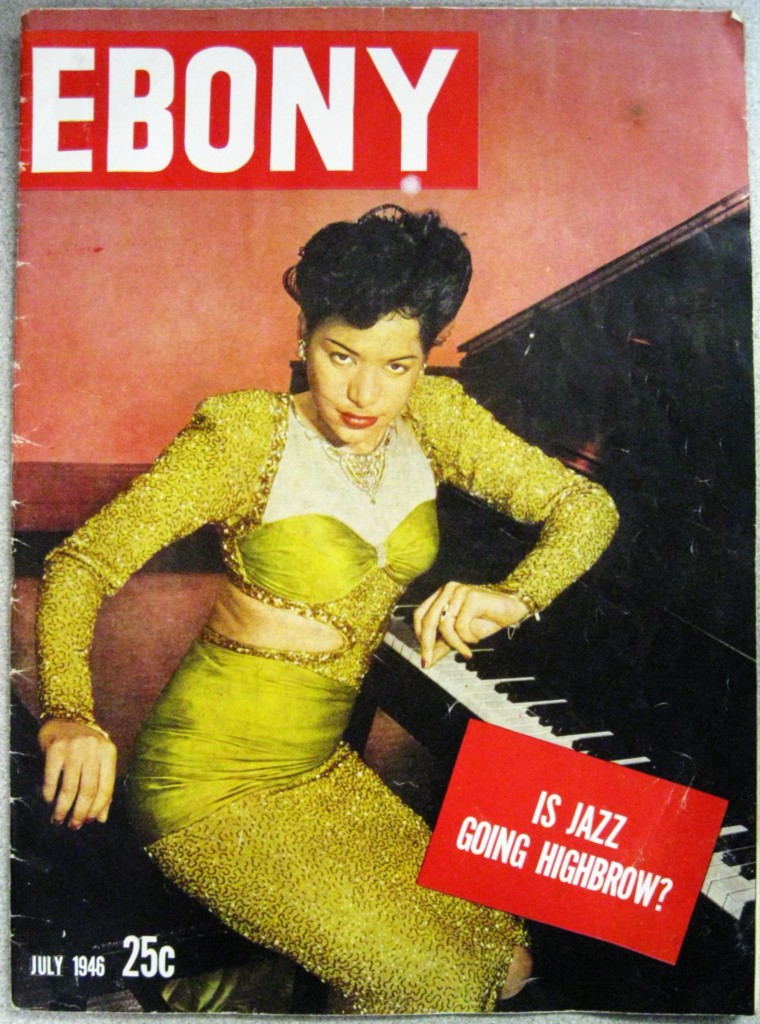 Until the middle of the 1940s, consumer advertising completely ignored the black consumer. Virulent racial segregation in the United States meant that black people were suppressed in society and their needs were considered to be completely unimportant. Traditional advertisers were reluctant to associate the image of a black person with their products. At this point in time, they perceived it may lead to a loss in sales and with the way black people were viewed in society, this was quite possible.
In November 1945 Ebony magazine was created by the businessman John H. Johnson and started to focus on these markets and create advertising around it. In the magazine Advertising Age, he wrote: "The black consumer market, even during the suffocating segregation has a buying power of 15 billion dollars. This market is ready to be exploited."
With the idea of untapped revenue, they convinced companies managed by white people to place ads using black models in Ebony magazine. This created an explosion of demand for black models to attract an Afro-American clientele to an increasing number of consumer products. "By highlighting this market," said John H. Johnson in his autobiography Against the Odds, "we helped create new jobs for Blacks in advertising and related fields. Back then there were no Black ad agencies or Black models. We helped change all that. We stressed the importance of using Black models." Much later, in the 60s, his wife, Eunice Johnson, created the first cosmetic company for black women, Fashion Fair, which contributed in a higher visibility of black models in advertising. She will later create a fashion show featuring black models.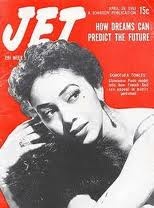 Six years after the launch of Ebony, Jet Magazine joined the market in 1951. The magazine had helped to highlight the beauty and success of African Americans with portraits of talented black people in business, entertainment, medicine, law, etc. which inspired others to achieve their dreams despite the segregationist climate. Jet was the magazine for the black American. As it highlighted the success of Afro-Americans, it was particularly important as it encouraged several generations of discriminated black people to reach their ambition and realised their dream. Essence Magazine, a fashion magazine for African American women, joined these periodicals in May 1970. Today, all three magazines continue to appeal to wealthy, middle-class and working-class readers. African American magazines Ebony, Jet and Sepia have given greater exposure to black women by featuring stars such as the first black actress, Diahann Carroll, dancer Juanita Hardy, and the first woman mannequin, Sidney Poitier, who made the cover of Ebony in 1951.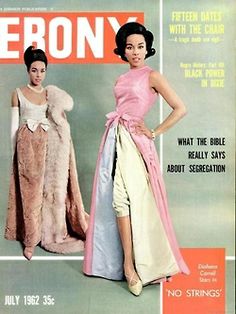 The creation of agencies for black models
Since the creation of the first modeling agency in New York in 1923, the modeling industry has been dominated by white-owned agencies like Ford. Conservative fashion magazines like Harper's Bazaar, created in 1867 and Vogue, created in 1892, formed a fashion industry totally closed to black people. This in turn led to a system of segregation where the colour black could not be associated with beauty and elegance. Black models were restricted to play the roles of servants in advertisements. But during the post-war period, some black newspapers and periodicals ordered multiple market research to track the purchasing power of black consumers. They needed this data to convince white businesses to advertise in their media outlet. Marketers saw the apparition of a black bourgeoisie and stated that the black consumer market was emerging. While making studies, marketers came to the conclusion that black consumers respond negatively to products that used this stereotyped image of black women in their advertising.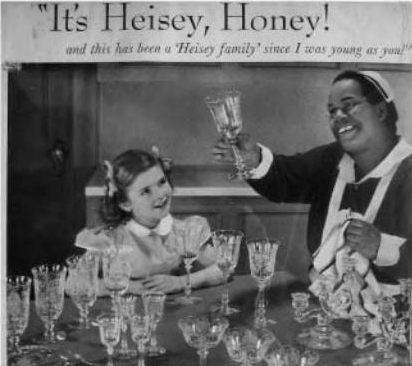 There became a need to use non-stereotypical black models to reach black consumers. Thanks to the pressure from Afro-American medias, an increasing number of white advertisers had to include black models in a positive posture to attract this specific market. It enabled black modeling agencies to be created for the first time.
The first one, Brandford Models was co-founded in 1946 in New York by Edward Bandford, a Jamaican designer and his associates Mary Louise Yabro and Barbara Wilson. A creation justified by the fact that "Black people in America represent buying power equal or greater than that of the people of Canada". In 1947, Grace Del Marco Agency, which was founded by former model Ophelia DeVore, followed suit. In 1956 another agency, American Models, completed the trilogy. At this time, according to Ebony, there were two hundred black models working in New York.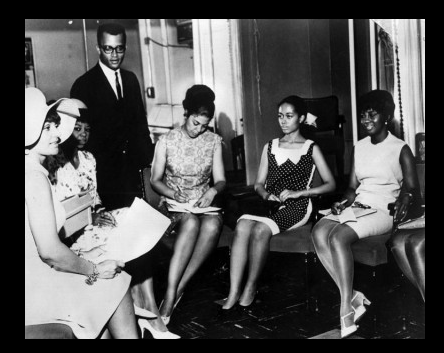 When DeVore, an African American woman with light skin began modeling at age 16, she pretended to be a Norwegian and signed several lucrative contracts in Europe. Prior to 1946, African American women with light skin had to pass for white women to obtain employment and training in the industry. This is how DeVore studied at the Vogue Modelling School: as a white woman.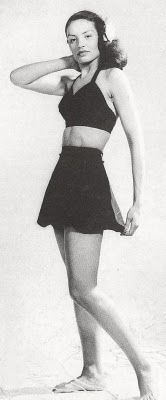 She filled a void by establishing a modeling agency to create a new market for non-white women. Most importantly, this was a place where they no longer had to pretend to be white women to get a job. Her models appeared in ads for Johnson & Johnson, Pepsi Cola and Revlon. Nevertheless, they still reinforced society's Anglo-Saxon norm with their lighter skin and long, straight hair. They did not truly reflect the diversity of the African American community they represented. Still, their contribution allowed other black models to do their job.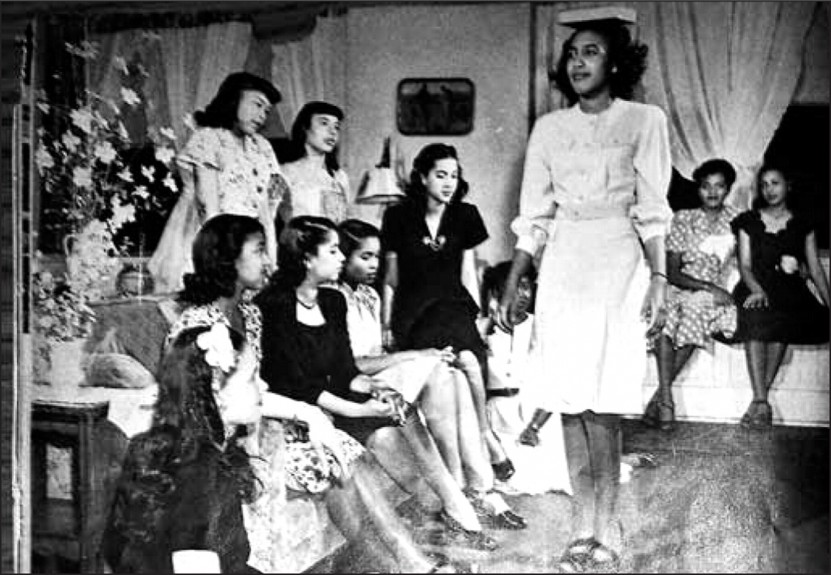 Despite the work of black media and models, the mindset of white advertisers did not really change. They still preferred to employ Afro-Americans with light skin and straight hair. The priority was to create a model of assimilation using the white reference shown as superior. The models close to the Occidental beauty standard are always privileged, while those with darker skin tones were still rejected by the fashion and beauty industry.
Later, the boom of the Afro-American market helped to create multiple black model agencies to seduce non-conventional designers. In the 1980s they slowly opened their catwalks to non-stereotypical black models, some of whom had huge careers.
Nevertheless, as the recurring controversies on the increasing scarcity of black models in international catwalks shows, this denial of black diversity has not improved. "Look at the perfume ads, you never see black models or if you do, the image is so photoshopped that they appear nearly white" explains Olivier Rousteing, artistic director at Fashion House Balmain.
However, if we are able to see models such as Naomi Campbell or actress Lupita Nyong'o, on the front line, then although the industry remains discriminatory, bright sparks are finally getting the opportunity to shine through.
More about the history of Black models
Ebony Fashion Fair, the first fashion show featuring Black models
Yves Saint Laurent, the first fashion designer to use Black models
Naomi Sims, the first Black Supermodel
Donyale Luna, the first Black model on the cover of Vogue magazine