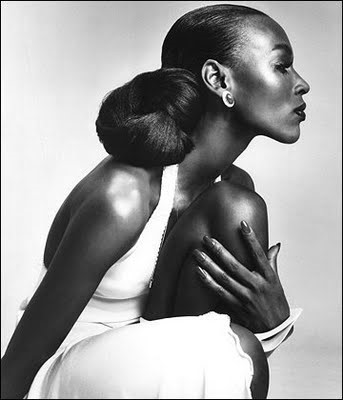 Naomi Sims, the First Black Supermodel
Naomi was the first. She was the great ambassador for all black people. She broke down all the social barriers.
Known for being the first black Supermodel, Naomi Sims has been able to overcome the obstacles to achieve success.
A difficult childhood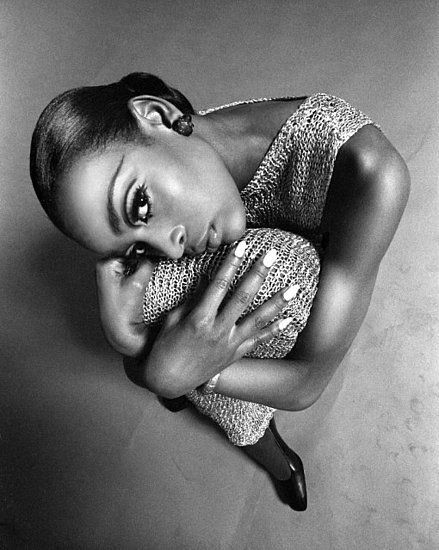 Naomi Sims was born in 1948 in Oxford, Mississippi.  She never knew who her father was. After her mother became ill, she was placed in a foster family. At 13, she was teased for being taller than the girls of her age. After graduating high school, she won a scholarship at the Fashion Institute of Technology in New York. She took night classes in psychology at New York University at the same time. She was working part time as a model to finance her studies.
Rejected by model agencies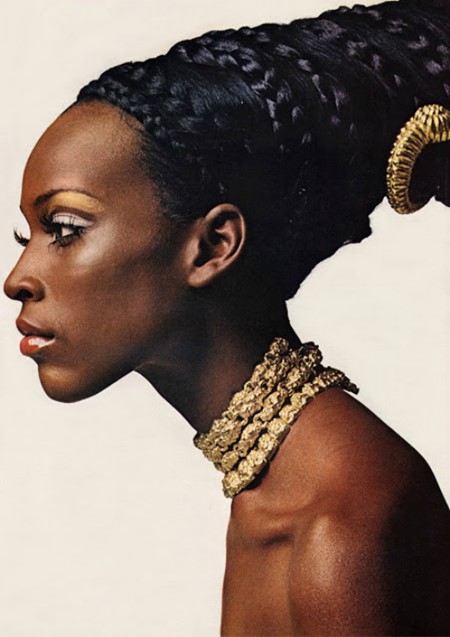 At the urging of her friends, Naomi Sims tried to find an agent, but no agency accepted to hire her because her skin was too dark. She decided to sidestep the agencies and to meet directly fashion photographers. She contacted the photographer Gosta Peterson, impressed by the beauty of the young women, he offered his help. Peterson was married to the fashion editor of the New York Time and it by-yearly supplements "Fashion of Times". The photos of Naomi Sims by Peterson became part of the history. On August 27, 1967 Naomi Sims became the first black woman to appear on the cover of "Fashion of Times".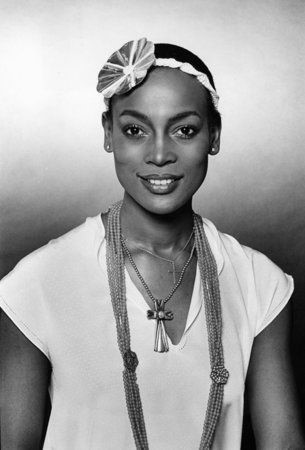 After this success, she contacted all the best modelling agencies in New York including Ford. Eileen Ford refused to meet Naomi directly, her assistant informed her that the agency already had too models of her "kind". She approached the modelling agency recently launched by former model Wilhelmina Cooper who refused to include her in her book. However, Naomi convinced Wilhelmina to use the business card of her agency, that she attached to the cover of "Fashion of Times " and send it to all advertising agencies in the city.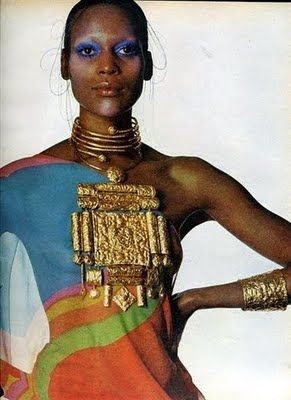 A few days later, Naomi Sims went home and discovers a message slipped under her door "we are unable to reach you by phone. Urgent call us. "It was a telegram sent by Wilhelmina. Afraid of having done something wrong, Naomi did not answer. Another telegram was sent, she did not answer. Wilhelmina then sent a telegram saying that 3rd Naomi had to come to the agency because they had a lot of work for her.
It helped me more than anything else because it showed my face. After it was aired, people wanted to find out about me and use me
The surge of Naomi Sims' career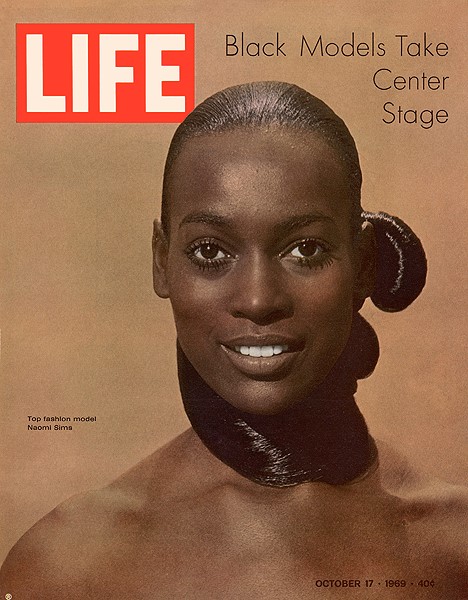 -A year later, Naomi Sims earns $ 1000 per week. Her career is powered when she is selected for a national television campaign for AT & T where she wears clothes by designer Bill Blass. She appeared on several magazine covers. She became the first African- American model to be on the cover of Ladies Home Journal in 1968, a mainstream women's publication "It helped me more than anything else because it showed my face," Ms. Sims told Ladies' Home Journal the following year "After it was aired, people wanted to find out about me and use me." The following year, she appeared on the cover of Life Magazine.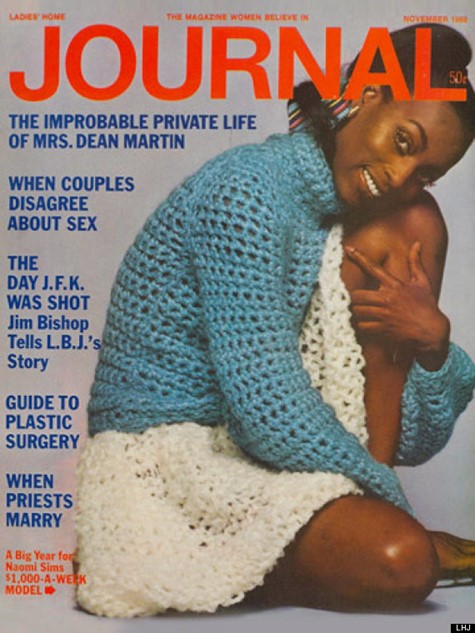 Her appearance on Ladies Home Journal has helped fuel the movement "Black is Beautiful". The New York Times wrote "the publication of the first black model on the cover of Ladies' Home Journal in November 1968 was the beginning of the Black is Beautiful movement." The covers of Naomi Sims in the New York Times and Life magazine are exposed the Metropolitan Museum of Art in an exhibition entitled "The Model as Muse."
Ms. Sims was suddenly in high demand, modeling for top designers like Halston, Teal Traina, Fernando Sánchez and Giorgio di Sant'Angelo, and standing at the vanguard of a fashion movement for black models that would give rise to runway stars of the 1970s, including Pat Cleveland, Alva Chinn and Beverly Johnson.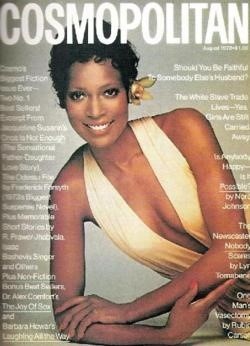 In 1972, Hollywood is interested in her and offers her the lead role in the movie Cleopatra Jones, but when Naomi Sims read the script, she is appalled by the Hollywood representation of black women and refuses .
"Without it, the career women such as Beverly Johnson, Bethanne Hardison , Pat Cleveland and Grace Jones would not have been possible ! "
Naomi Sims: the business woman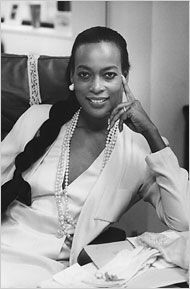 In 1973, Naomi Sims retired from modelling. With her business acumen, she launched her own line of wigs mainly for black women. Her company became an empire of several million dollars. In the 1980s, she wrote several books on modelling and beauty.