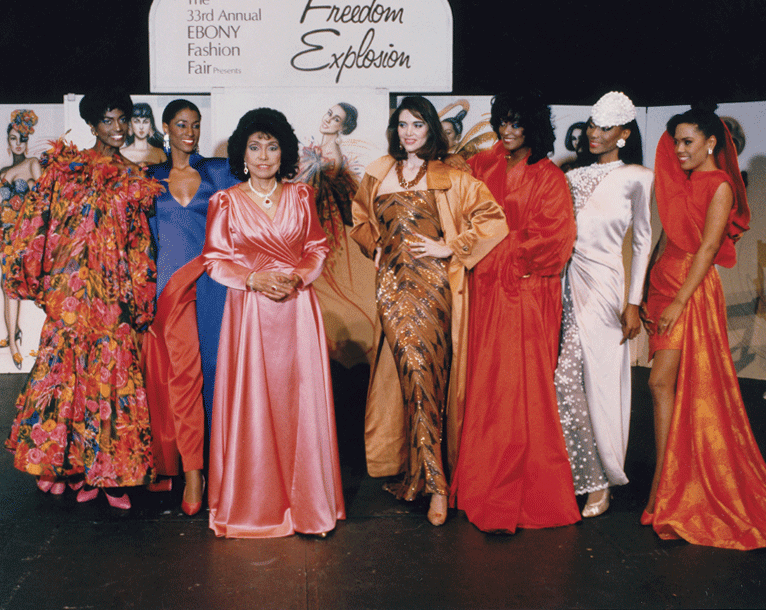 Ebony Fashion Fair, the first fashion show featuring black models
In the United States, only white models were allowed to model clothes on the catwalks until the 60s. Ebony Fashion Fair turned the tables by scrolling young black women. Yet, the world's largest traveling fashion show, highlighting black models and designers, began almost accidentally…
Black models under the spotlight, a new initiative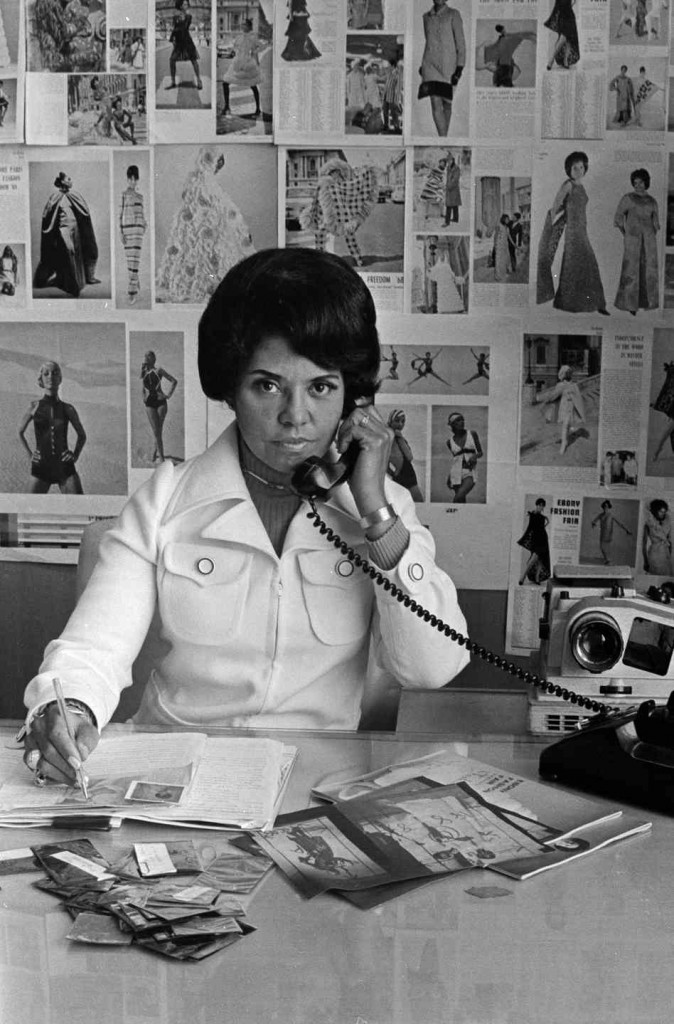 In 1956, Eunice W. Johnson, the co-founder of Johnson & Johnson editions and of Ebony magazine was approached by a friend to sponsor a fashion show to raise funds for a hospital in New Orleans. Eunice Johnson then went to Europe, where she bought a collection of the best pieces of designers such as Christian Dior, Yves Saint Laurent, Givenchy, Oscar de la Renta, Valentino and Ungaro, to name a few.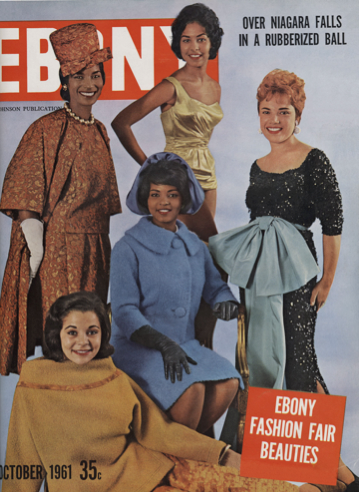 The show was an extension of Ebony magazine, embodying the African American beauty while helping to break down cultural barriers through fashion. Not only, it shows Haute Couture creations from Europe to Black communities, but it also helped to find talents within these communities. The shows presented the creations of many designers like Stephen Burrows and launched the careers of many African American models like Pat Cleveland, Judy Pace and Terri Springer. The fashion show took place in ten cities in 1958 and appeared later in 180 cities across the United States, Canada and the Caribbean.
An undertaking with pitfalls …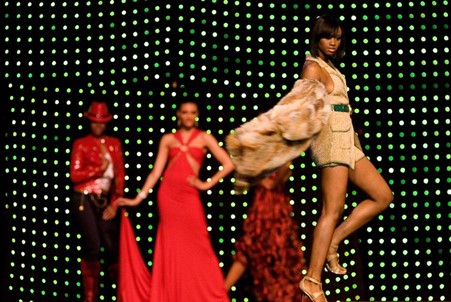 Although the initiative met with great success, setting up an annual fashion show was not easy. In the early years, when the bus carrying dozens of black models selected by Mrs. Johnson stopped at gas stations in the segregated South, it was written, "No Black in the women's restroom." During the 1960s, the fashion industry was still recalcitrant to accept black women, both on and off the catwalk. When Ms. Johnson began her travels to Europe, eager to obtain large volumes of Haute Couture creations, she often met with resistance. At the time, some designers have been reluctant to dress black women for the fear that white women would no longer find their creations appealing. Mr. Johnson even said that he and his wife had to "beg, persuade, and threaten to get the right to buy clothes."
Eunice Johnson: her impact on the fashion industry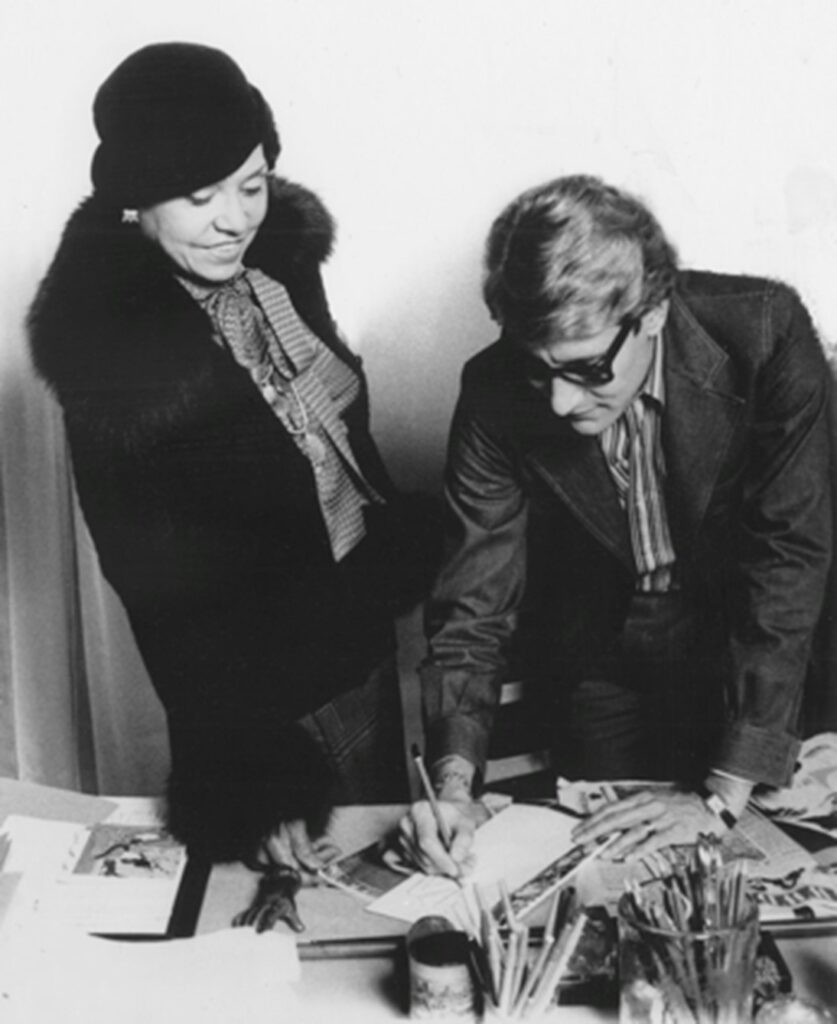 Thanks to her courage and perseverance, Ms. Johnson helped change the fashion industry. As evidenced Kenneth Owen, former assistant producer of the show, "She was eventually known in the world of fashion as the biggest buyer of European haute couture." She told the New York Times in 2001:
We were the ones who convinced Valentino to use black models in his shows back in the '60s…I was in Paris, and I told him: 'If you can't find any black models, we'll get some for you. And if you can't use them, we're not going to buy from you anymore.' That was before he was famous." Valentino agreed.
Supermodel Pat Cleveland, who made her debut on the Ebony Fashion Fair, told the Wall Street Journal that critics in the South were threatening, but "they understood that change was coming on the road." She helped bringing a new image of the modern black woman, changing their own perceptions and the way others look at them.
Beyond her influence on the black community, Eunice Johnson impact on the world of American fashion cannot be underestimated. Mrs. Johnson did not just bring couture to Black America, she brought it to America. She came before Elsa Klensch, before fashion was accessible," explained Teri Agins, a fashion journalist at the Wall Street Journal.
Under her direction, Mrs. Johnson made a tremendous impact on the fashion industry, showcasing the best in style on African American models of various shapes, sizes, and skin tones.
Following the deterioration in the health of its creator, the Ebony fashion show ended in 2009, but since its inception, the show has raised more than $ 55 million for charity funds and grants, allowing hundreds of black young people to continue their education.

During its lifetime, the Ebony Fashion Fair tour visited 30 cities a year, madding it the world largest travelling fashion show.
Source : thegenteel.com