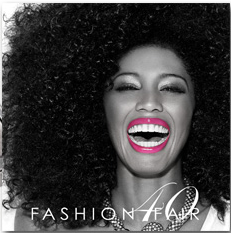 From Fashion Fair, the first black makeup brand to Fenty Beauty
In 2016, Rihanna signed a deal with LVMH to create Fenty beauty, the line featured a ground-breaking range of foundation shades, proving without a doubt that inclusivity in cosmetics is a necessary and profitable market. But Rihanna is not the first entrepreneur to meet cosmetics need of women of colour.
According to Tiffany Gill, Associate professor of History and Black American studies at the University of Delaware, "When it comes to beauty, there are usually base on very narrow ideas of what constitutes beautiful. And even, if there is a wider range of women who are demanding products, a wider range of consumers who want to see themselves reflected and are willing to pay money to get these products. Many brands are unwilling to cater to them in fear it will damage their brand. In fear that it will make their brand less glamorous, less beautiful if it's attached to black women, if it's attached to darker skin women.
The beauty industry has a long history of only catering a very specific type of person.
In the late 1940s makeup for black women was available but beauty companies still focused on skin lightening products for black women.
In the 1970s, there was an attempt to show a wider range of beauty when it comes to makeup products. This is when the cultural movement "Black is Beautiful" began to rise as a celebration of blackness in the African American community. The movement was not only a response to colourism in the black community but also the prevalent racism in wider American culture. This movement brought a change in the Beauty industry as more products were being created in the black community. The majority of products came from black-owned companies like Fashion Fair Cosmetics.
Fashion Fair is the first makeup brand for dark skin and it is also the largest Black-owned cosmetics company in the world.
It all started in the 60's during Ebony Fashion Fair. Eunice Johnson, the founder of the travelling fashion show, noticed her models were mixing foundations to create the right blend to match their hues.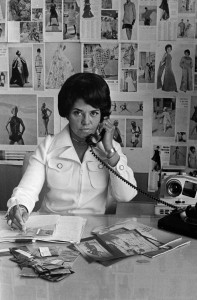 Initially, she approached existing cosmetics companies and urged them to create a line to meet the specific needs of women of colour. Unfortunately, this request was met with great resistance.
Mrs. Johnson and her late husband John H. Johnson, publisher of Ebony and Jet magazine, went to a private lab that developed formulas out of the mixtures the models created.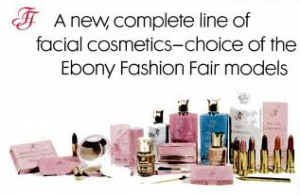 After successfully applying this makeup on the models in the fashion show, the Johnsons produced The Capsule Collection, a mail-order package in 1969.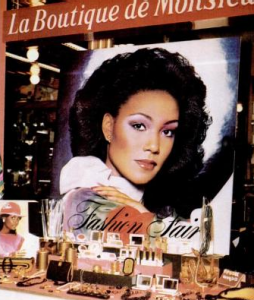 Based on the overwhelming response, it was clear there was a demand for a Black cosmetics line. Fashion Fair Cosmetics was born in 1973, named after the fashion show that inspired it.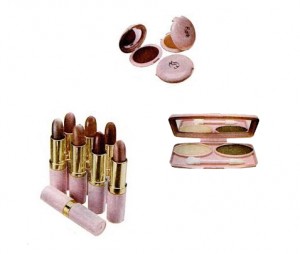 With its feminine pink packaging and a wide range of shades, Fashion Fair Cosmetics was strategically marketed in high-end department stores. The line continued to expand by introducing skincare, fragrance and hair care products that addressed Black women's needs.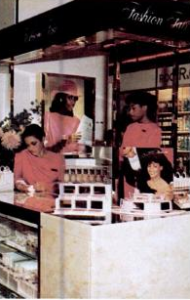 In 2008, the brand embarked on a makeover by introducing a new logo, more modern, contemporary packaging and a wider range of shades. The brand's focus remains dedicated to offering products, services and education that address the unique complexion needs for women of colour.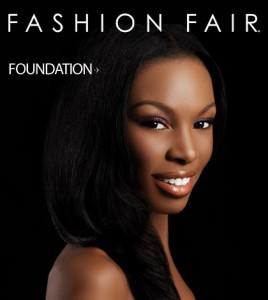 Fashion Fair, subsidiary of wholly-owned subsidiary of Johnson Publishing Company, LLC, remains deeply rooted in the African-American experience. The brand's focus remains dedicated to offering products, services and education that address the unique complexion needs for women of colour.
Eunice Johnson is an avant-gardist businesswoman who took the risk that most of the big cosmetics brands refused to take by entering the unexploited market of makeup for black women.
In 1994, the model Iman, started her own makeup brand, IMAN Cosmetics because she though the mainstream makeup brands had ignored all women of colours: Black, Latinas and Asians. Her brand was available at discount stores.
"If you look at the customer by skin tone, there's a lot of overlapping," Desiree Reid, General Manager at IMAN Cosmetics says. "You'll find dark skin tones in Indian women, Hispanic women, so we didn't want to break down women by ethnicity. We included everybody."
In 2004, IMAN Cosmetics partnered with Proctor & Gamble. The brand is now available at mass retailers including Target, Wal-Mart, Walgreens and Duane Reade.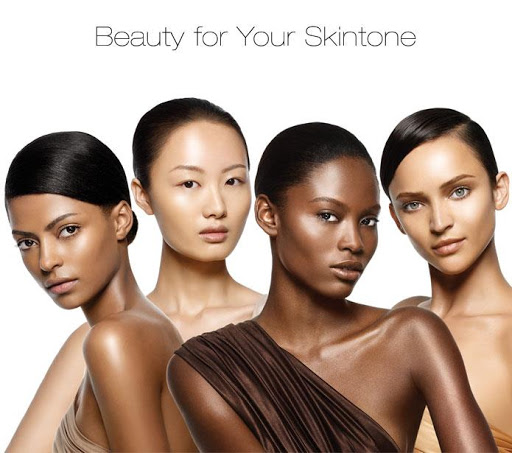 Her brands increased awareness of the needs of women of colours.
This was followed by Black Opal, Covergirl, MAC, Nars, Bobbi Brown and MAKEUP FOR EVER
There are several factors to consider when matching foundations — like undertone, shade, and skin texture. All of these can vary person to person, and in particular, identifying the correct undertone is essential to choosing products that complement the skin.
But while luxury brands have been able to make that leap, more accessible brands available at drugstore and discount department stores have fallen behind.
Mainstream beauty companies, like Revlon, Maybelline or L'Oreal attempted to have a wider range of complexion however they were clearly for lighter skin tones the majority of dark shade were limited to a handful of options. L'Oréal faced criticism when it was accused of whitewashing Beyoncé's face in its 2008 campaign.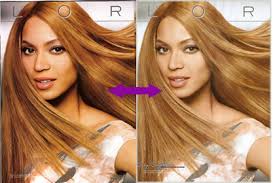 The main issues came from their marketing and communication.
Some brands their lack of representation in their ads like the professional makeup brand MAKEUP FOR EVER, which sales for darker foundation only represented 1%.
Other missed opportunities, Chanel also sold foundation for black women but they were only available in the United States, missing countries like France, the UK and African countries.
They turned to traditional advertising on TV and magazines to promote their products while independent brands relied heavily social media.
According to Tiffany Gill: "Social media has changed the beauty industry in tremendous ways. What is interesting is that if you go on social media, there are lots of women, some of whom are professionally trained makeup artist, some women who like makeup who have huge followings. And they have followings of people who listen to what they say. So it's much more intimate than having, for example, just a celebrity at the front of your campaigns, which is often what Covergirl, and L'Oréal and many of the big companies have done.
This is when Fenty beauty came in the game they fully used social media to promote their products.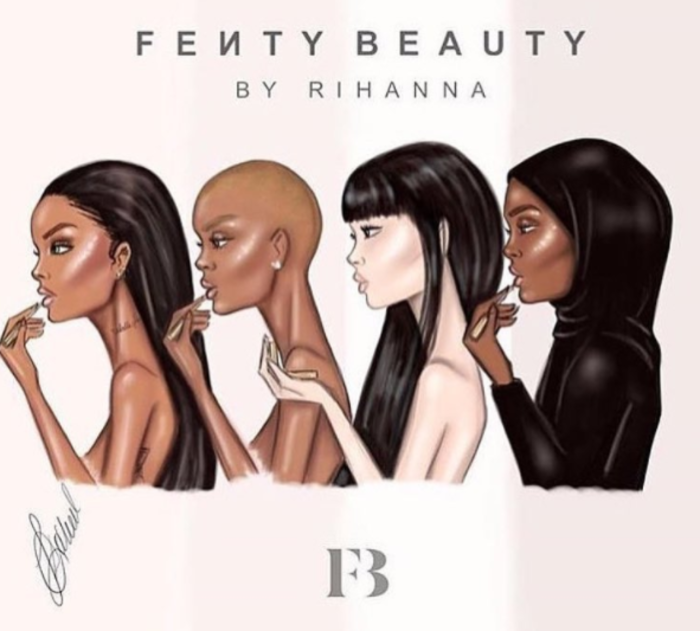 With its 40 foundation shades — the darkest of which sold out first — Fenty proved that inclusivity in cosmetics is not just ethical but profitable. By serving the customers other mainstream brands have largely ignored, Fenty generated more than $72 million in media value alone the month after its debut.
Rihanna understood quickly that representation was key and used women of colours in her campaign.
For long, the beauty industry has neglected women of colours as consumers. This successful makeup line has challenged the notion that the market for deeper shades is not profitable for cosmetics