Yves Saint Laurent and Paco Rabanne, the first fashion designers to use black models
In the 60s, employing black models was almost a political act in France. Yet, two designers dared using models with ebony skin on the catwalk …
Yves Saint Laurent: the precursor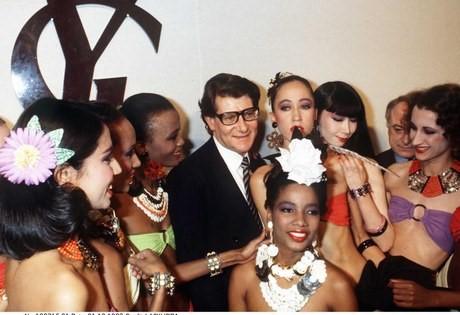 In 1962, Yves Saint Laurent was the first designer to stand out and dare. The couturier liked slender women with a strong presence. Qualities he found in Fidelia, the first black model which walked down the catwalk for him making history becoming the first black model to walk on a high-fashion runway. She was followed by African models like the Somali Iman, the South-Sudanese Alek Wek, the Guinean Katoucha Niane or Rebecca Ayoko which was one of his muses.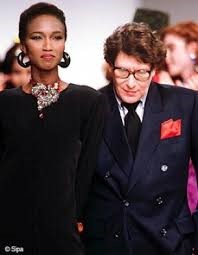 Yves Saint Laurent and black models: a love story
According to his partner, Pierre Bergé, "Yves Saint Laurent has never had claimants ulterior motives. He was very sensitive to the body of black women, in their way of moving, he loved them." He sought a living sculpture on which his clothes were going to take life, because the movement had in structuring his clothes. Also, Yves Saint Laurent featured his designs in black magazines, a practice considered a precarious marketing risk at the time. In particular, he showcased his designs in the pages of Ebony Magazine as well as in the related Ebony Traveling Fashion Show.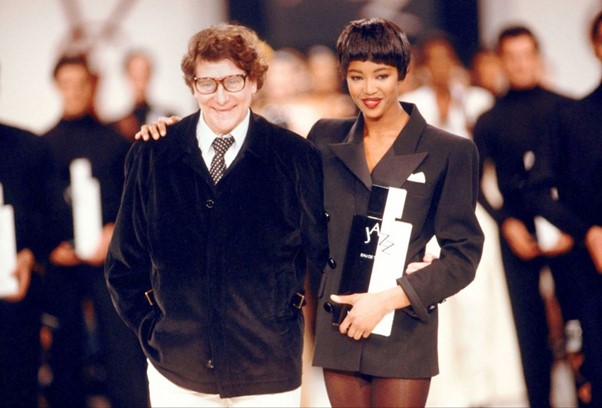 Mounia and Yves Saint Laurent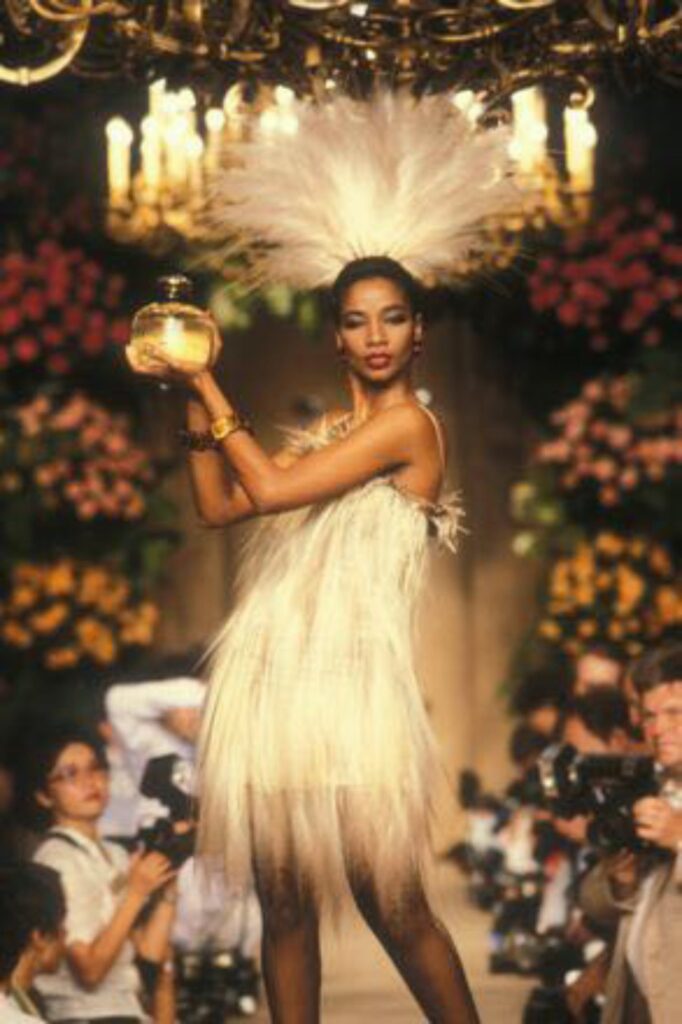 After working with Givenchy and Chanel, Mounia, born in Martinique, became Yves Saint Laurent first black muse. He was immediately drawn to her rich complexion and unparalleled grace which inspired some of his pieces. In 1978, she walked the Yves Saint Laurent Haute Couture show. In an interview with W Magazine in 2008, Mounia said, "I was [Saint Laurent's] first Black muse…He helped open the door for Black models. Sometimes I was his confidante, and I would sometimes inspire his creativity.
Naomi Campbell, French Vogue Cover, 1988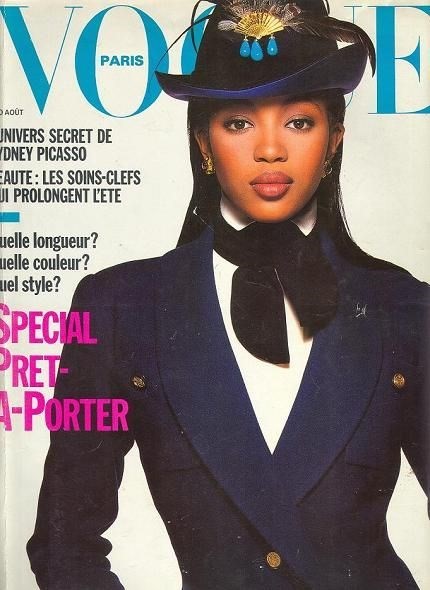 Yves Saint Laurent was responsible for the first cover of Naomi Campbell in Vogue magazine. Indeed, she explained: "My first Vogue cover ever was because of this man, because when I said to him 'Yves, they won't give me a French Vogue cover, they won't put a black girl on the cover' and he was like 'I'll take care of that,' and he did." Yves Saint Laurent was very important in her career, he gave one of her first jobs
Paco Rabanne: the avant-gardist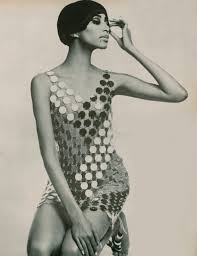 Following in Yves Saint Laurent footsteps, the Spanish-born designer used black models in his Paris fashion show in July 1964 to wear futuristic plastic dresses. An act which did not fail to enrage the American fashion press. According to Rabanne in Barbara Summers's book Skin Deep, things got out of hand backstage after the show. 'I watched them coming,' he said, 'the girls from American Vogue and Harper's Bazaar. "Why did you do that?" they said. "You don't have the right to do that, to take those kinds of girls. Fashion is for us, white people." They spat in my face. I had to wipe it off.' Rabanne was subsequently blacklisted by the fashion cartels until black models finally became chic in the 1970s.