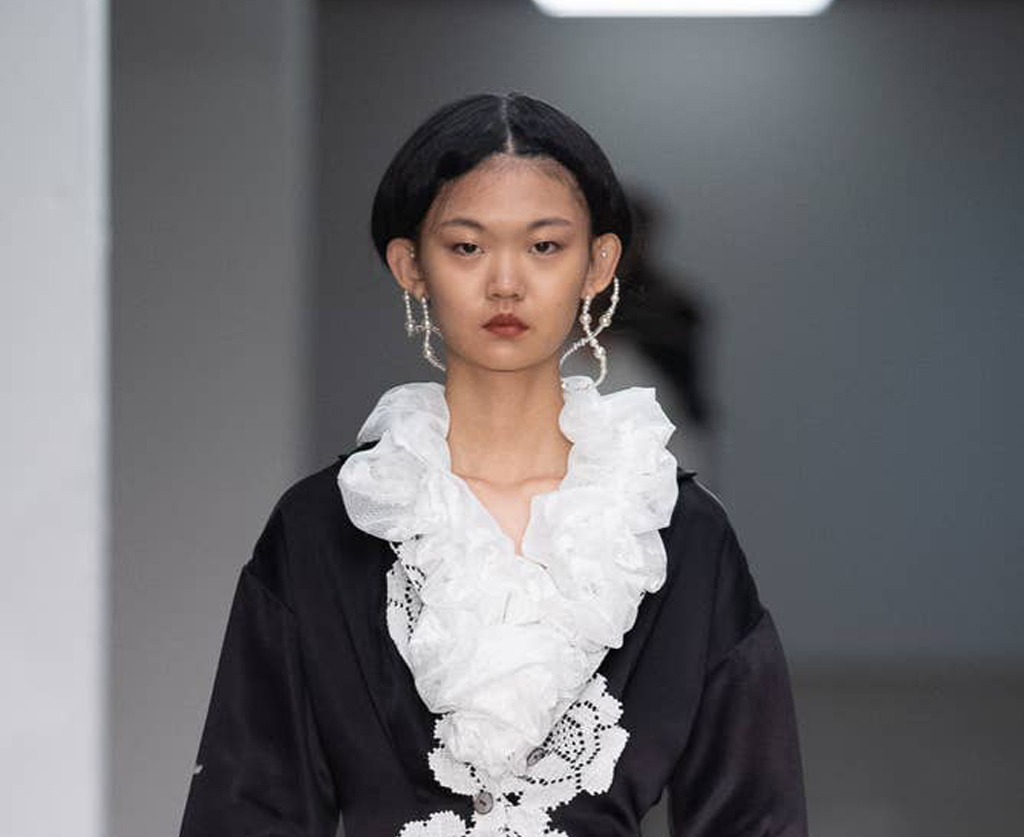 Fashion Week: a new momentum coming from Asia
China has revived the European fashion industry over the past two decades, both through its enormous manufacturing capacity and its ever-increasing purchasing power among its burgeoning middle class and 400 million millennials.
More recently, a growing number of Asian designers are entering the very exclusive Fashion Week.
At Paris Fashion Week Spring/Summer 2019 18 of the 78 runway shows were by Asian designers.
Among them, Uma Wang, a designer based in Shanghai and has been coming to the French capital for over a decade.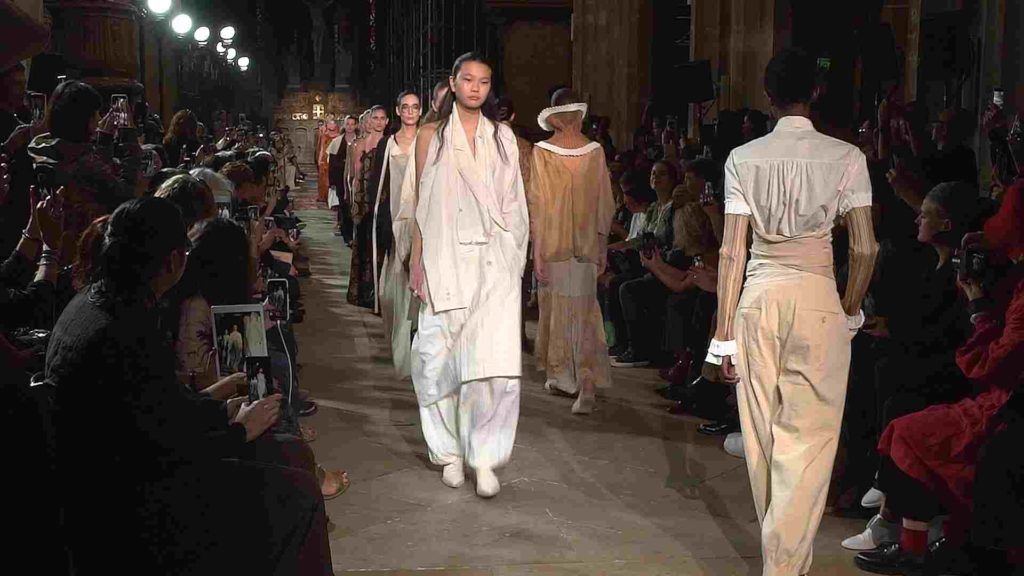 "Paris is Paris. Paris is the place [that] really respects the talent. Also, all the industry, the media, the press, the everything, the buyer, everybody [is] here."
She is one of the growing number of designers who have a runway show in Paris. This can be explained by the growing buying power of the Asian market.
Asian designers can gain a lot from having a fashion show in Paris Fashion Week, it's a sign of credibility and enable them to gain visibility among the fashion economy.
Former of Balenciaga, the Korean Kiminte Kimhekim designed a collection mixing the traditional Korean costume and the uniform, imposed on high school students in his country, with streetwear with a touch of "provocation".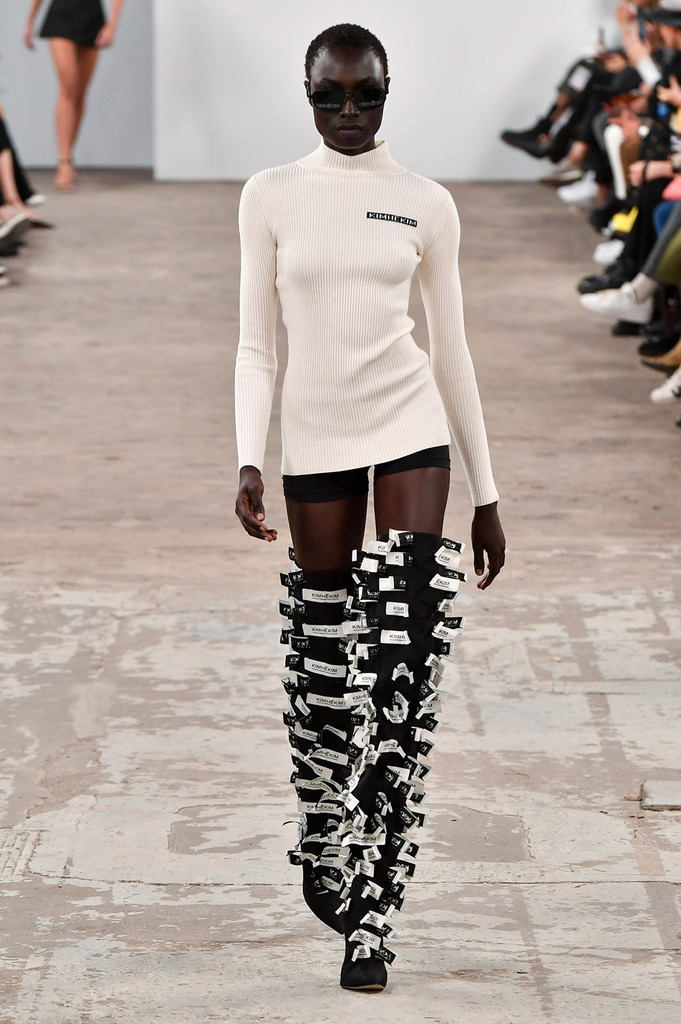 In his collection, the designer also revisits the long traditional Korean skirt, chima, made by artisans in Seoul, by layering it over jeans and adding a white shirt, a nod to the uniforms. Part of the collection is ironically dubbed "Buy it if you can" like a gigantic jacket paired with pants twice as long as usual. "Some say it's not portable, but I don't care if you can buy it!" Says the designer, who claims the pleasure of experimenting.
The Japanese Maiko Kurogouchi from the brand Mame Kurogouchi who had learned her skills at Issey Miyake, is known for feminine and daring collections combining traditional craftsmanship with ultra-modern techniques. "We designers can create something new from old know-how and pass it on to the next generation," says the designer on her site.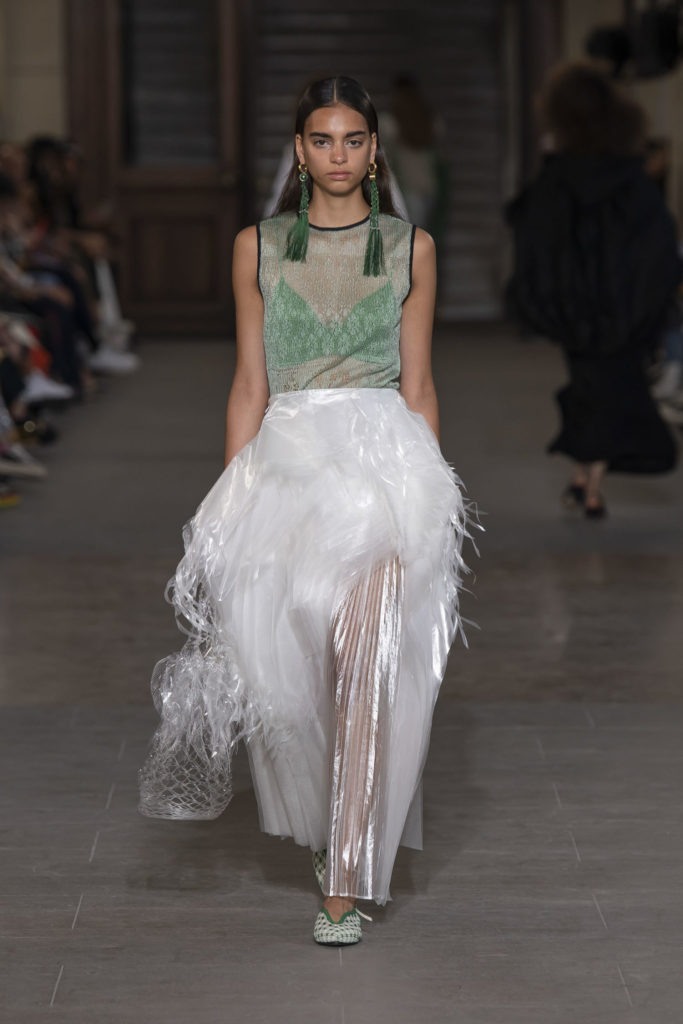 Yuhan Wang, a fashion designer from Weihai in China, opened Autumn Winter London Fashion Week 2020 , showing her latest collection, which honoured Victorian rituals of mourning and funeral ceremonies.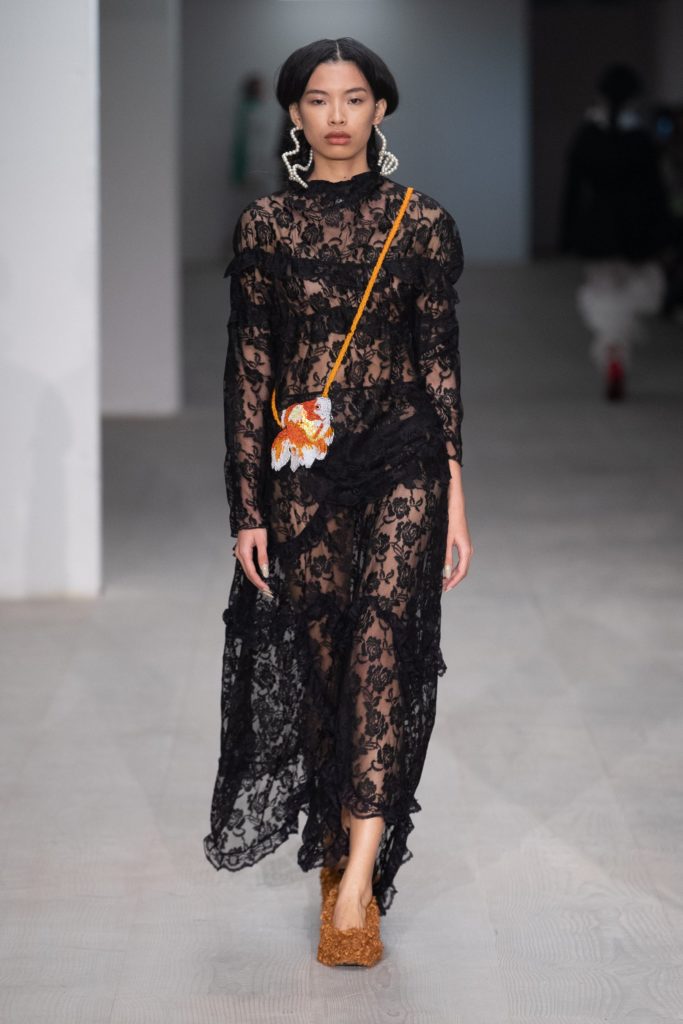 Wang's collections are often inspired by traditional Chinese notions of femininity and their connections to western culture.
Other Chinese designers include the London based luxury brand Huishan Zhang.
Huishan has mapped out his signature style, finding inspiration and direction through his Chinese heritage which fuses with Western influences, his collections create a romantic, sophisticated and ageless philosophy with feminine details, strong lines and directional design.

Lu Mei is a London-based label established in 2016. The create innovative outwear wardrobe crafter in China. Their collection combines technical expertise with a love of colour, youth culture and whimsy to create truly modern cover-ups.
Lu Mei's designs center around the modern empowered woman, and look to combine classic sportswear with reinvention. Ethical fashion is also a core principle of the company.
Speaking about Chinese Millenials, Mei said "Currently, there're a lot of old views on Chinese designers or manufacturers and I think the new wave would be new creativities coming along. It doesn't matter if it's from China or from the UK, we have people from different countries, different kinds of cultural backgrounds. I think the clash of different cultures really fuels the creative scene."