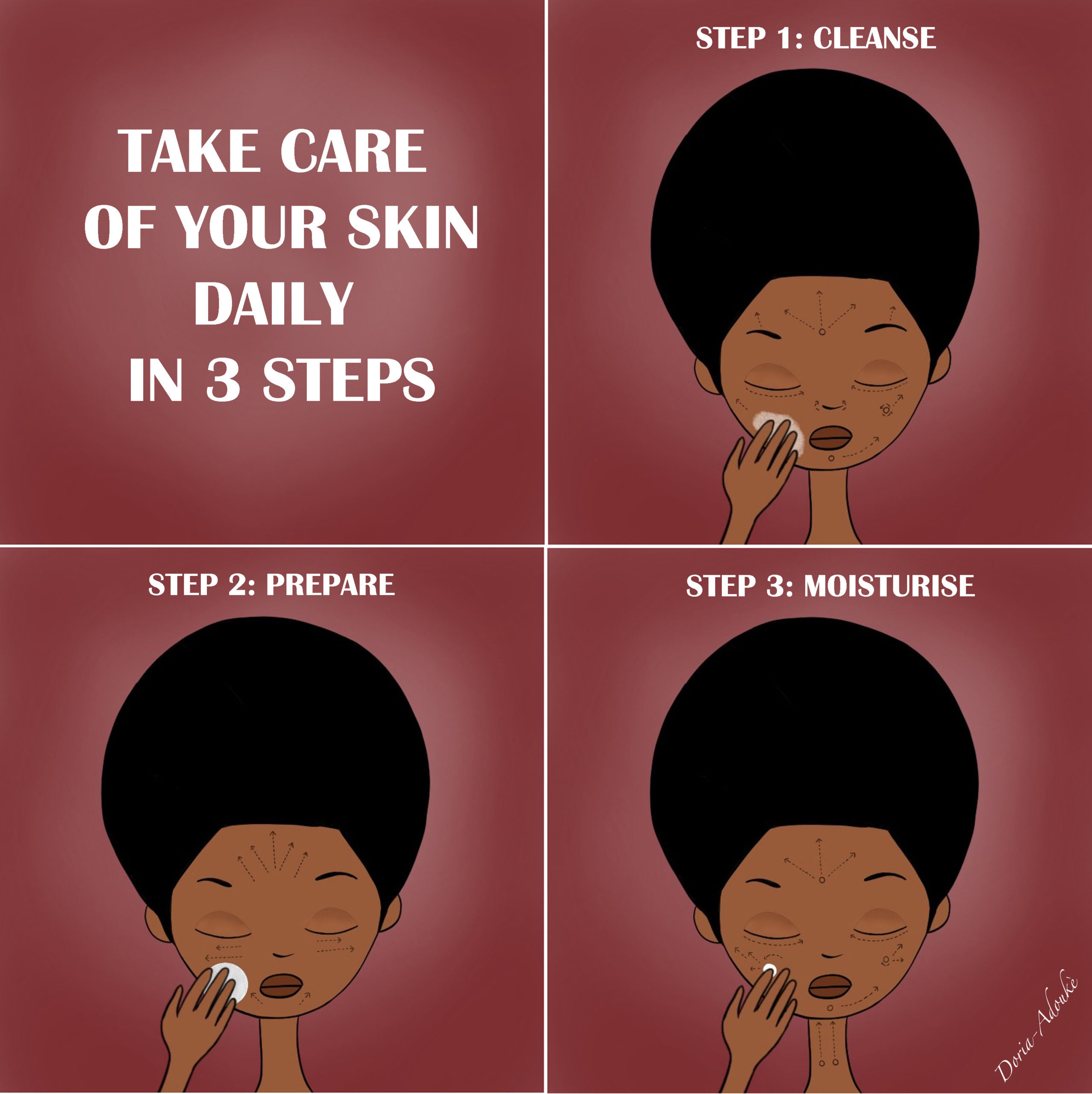 Facial For Dark Skin: Cleanse, Prepare, Moisturise
Black skin, is rich in capillary blood which promotes irritations and allergies.  It produces more sebum and will tend to be more oily and shiny but does not prevent dehydration. It also has a high concentration of melanin which favors the appearance of blackheads. To fight against all these inconveniences, you must take special care of your skin with products that meet its specific type.
Here are the three basic steps to take care of your face every day:
Cleanse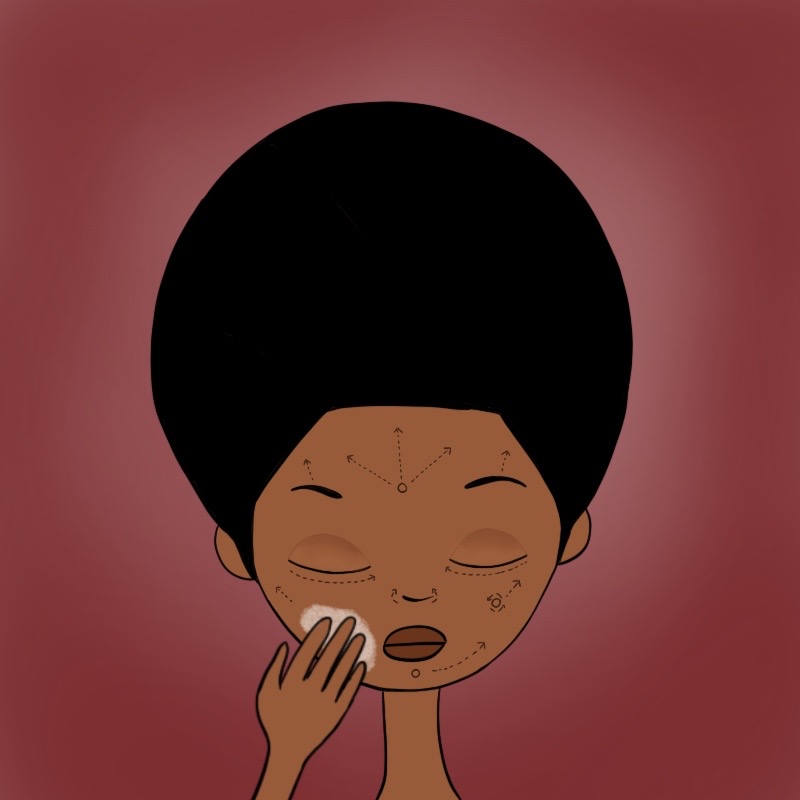 The skin of your face must be cleaned to remove impurities, dead skin cells and sebum excess.
You must use a cleanser suitable for your skin type.
What Face cleanser to choose?
A Gentle cleanser without soap to prevent irritation and allergies.
For oily skin, prefer a cleanser that purifies the skin and regulates sebum secretion
How to apply the face cleanser?
Apply cleanser to damp skin, lather and massage the face in the direction of the scheme.
Prepare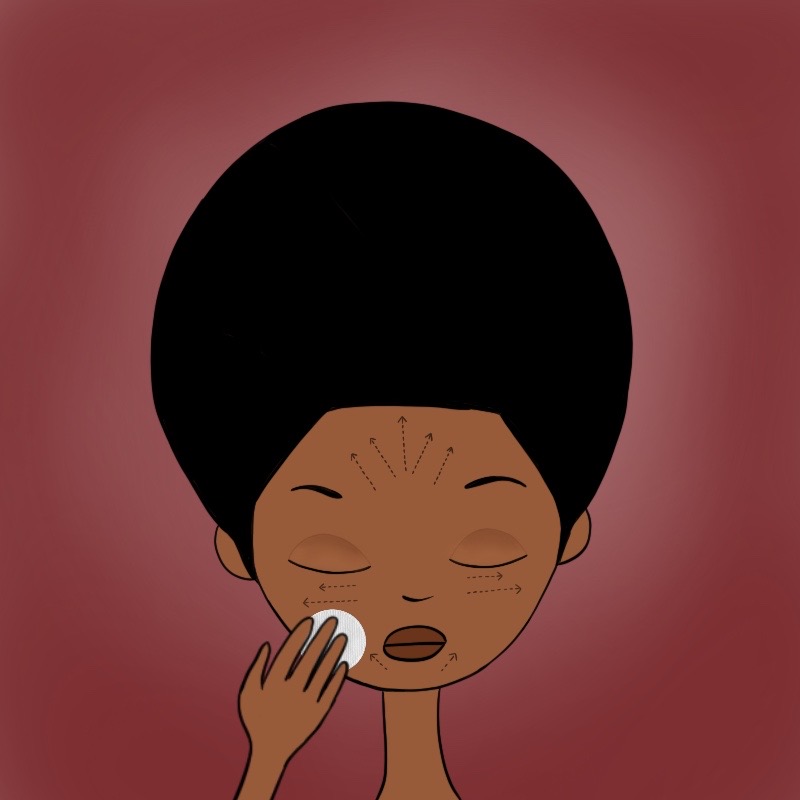 Applying a lotion helps prepare the skin to receive a moisturizer.
A lotion restores the pH of the skin balances the sebum and water to the surface of the skin.
This lotion will soothe, soften, smooth and tone the skin.
It also helps to remove the limestone which is a cause of the drying of the skin ..
What type of lotion to choose?
You must choose a lotion that is alcohol free.
For oily or combination skin, you will choose a mattifying lotion that absorbs excess sebum and tightens pores.
For dry and normal skin, a gentle hydrating lotion or tonic.
How to apply the lotion?
To apply the lotion, just soak a cotton pad and apply to the face without rinsing.
Follow the direction of the pattern.
Moisturise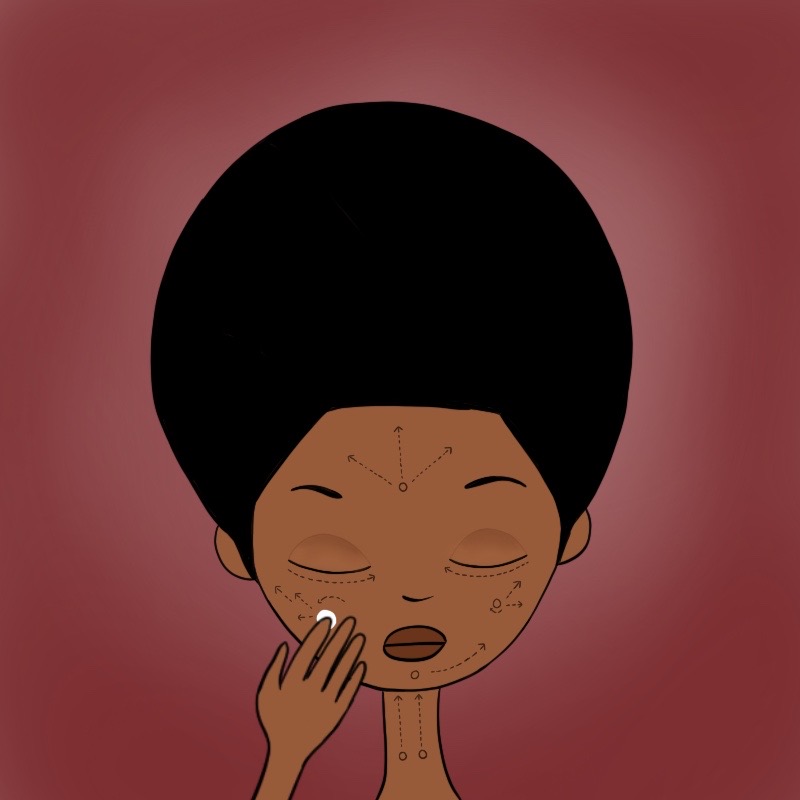 We must distinguish between dry and dehydrated skin. Dry skin does not produce enough sebum while a dehydrated skin lacks water. Even oily skin can be dehydrated.
Hydration allows to bring water, but also to delay skin aging and protect against external aggressions such as pollution and sun.
What kind of moisturiser to choose?
You must choose a moisturiser according to your skin type and seasons, no alcohol or perfume, preferably non-comedogenic and with sun protection.
For dry skin, use a protective moisturising oily  cream.
For oily skin: in winter, use a moisturising cream and in summer  mattifying fluid.
For combination skin: in winter, use a moisturizer for dry skin on the cheeks and chin and a cream for normal skin on the T-zone.  In the summer, if your T-zone is oily, use a mattifying fluid.
How to apply moisturiser?
Apply moisturizer with your fingertips in the direction of the scheme.
Follow my blog with Bloglovin