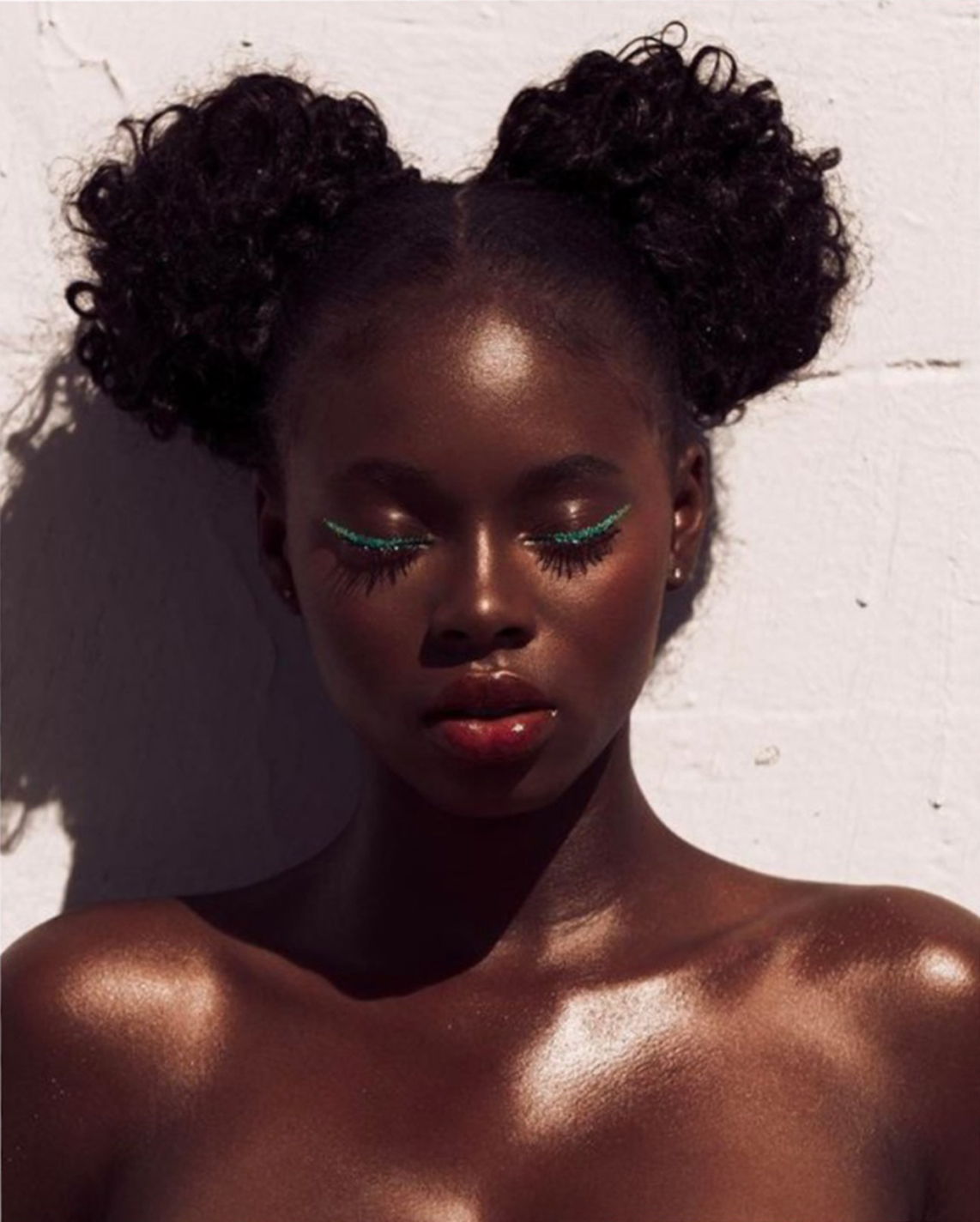 How to take care of Dark skin in Summer
Dark skin is more protected against the sun but this natural protection remains partial. If black and mixed skin resists better,  they also have their own fragility and sun protection is indeed a gesture to integrate into your skincare routine, especially in summer. Otherwise you could get pigmentation disorders. 
The sun causes recent scars and spots darkening. It worsens acne, which itself causes blemishes. This is even more true on skin sensitised by a unifying anti-blemish treatment or, anti-pimple, the treated areas are then particularly sensitive to the action of sunlight.
Sun preparation: focus on moisturing
If black skin is naturally prepared for the sun thanks to its high level of melanin, it must however be subject to rigorous preparation. It is adapting poorly to the European climate, which is often too dry, it is more prone to dry. In order to better prepare for the first sun exposures and spend a safe summer, it needs to be moisturised every day. To do this, include moisturisers such as aloe vera or vegetable glycerin in your skincare routine, as well as vegetable oils and butters, which can fix moisture by preventing water from evaporating.
A controlled sun exposure
The protective barrier that melanin offers is not infallible, or even quite limited. You are not immune to sunburn or skin cancer, although these are less common.
In addition, the sun tends to worsen the pigment spots which often affect black skin. It is therefore essential to expose yourself outside the hottest hours, and never without sunscreen. Your skin is more resistant to the onslaught of UV rays, you will not need protection above 20 SPF. Or 30 SPF for mixed skin. During the first exposures, you can however use a higher index, while your skin gets used to it.
If you have a the darkest skin and want to avoid the ashy appearance of some sunscreens, use a tinted sun protection or a light sunscreen.
A sunscreen It should be applied every two hours, especially after sweating, swimming or toweling.
After a peeling: wait at least three weeks before leaving on holiday or being exposed to strong sunlight and use a good sunscreen.
If you follow a treatment against acne, avoid exposure to sunlight.
Pamper your skin with natural products
After sun exposure, you should treat your skin to soothe heating sensation and to guarantee the good health of your epidermis. So need to moisturise it even more than usual in order to restore its hydrolipidic film, damaged by the sun and its fiery rays.
Again, aloe vera and vegetable glycerin will be your best friends, as well as lavender, rose or blueberry hydrosols.
Then, think about nourishing it well in order to preserve its moisture. Choose oils or butters rich in antioxidants and vitamin E, such as coco, avocado, shea.
Trick: to fix makeup
Apply powder on the face, then spray it. Dry your skin with a tissue and apply powder again.