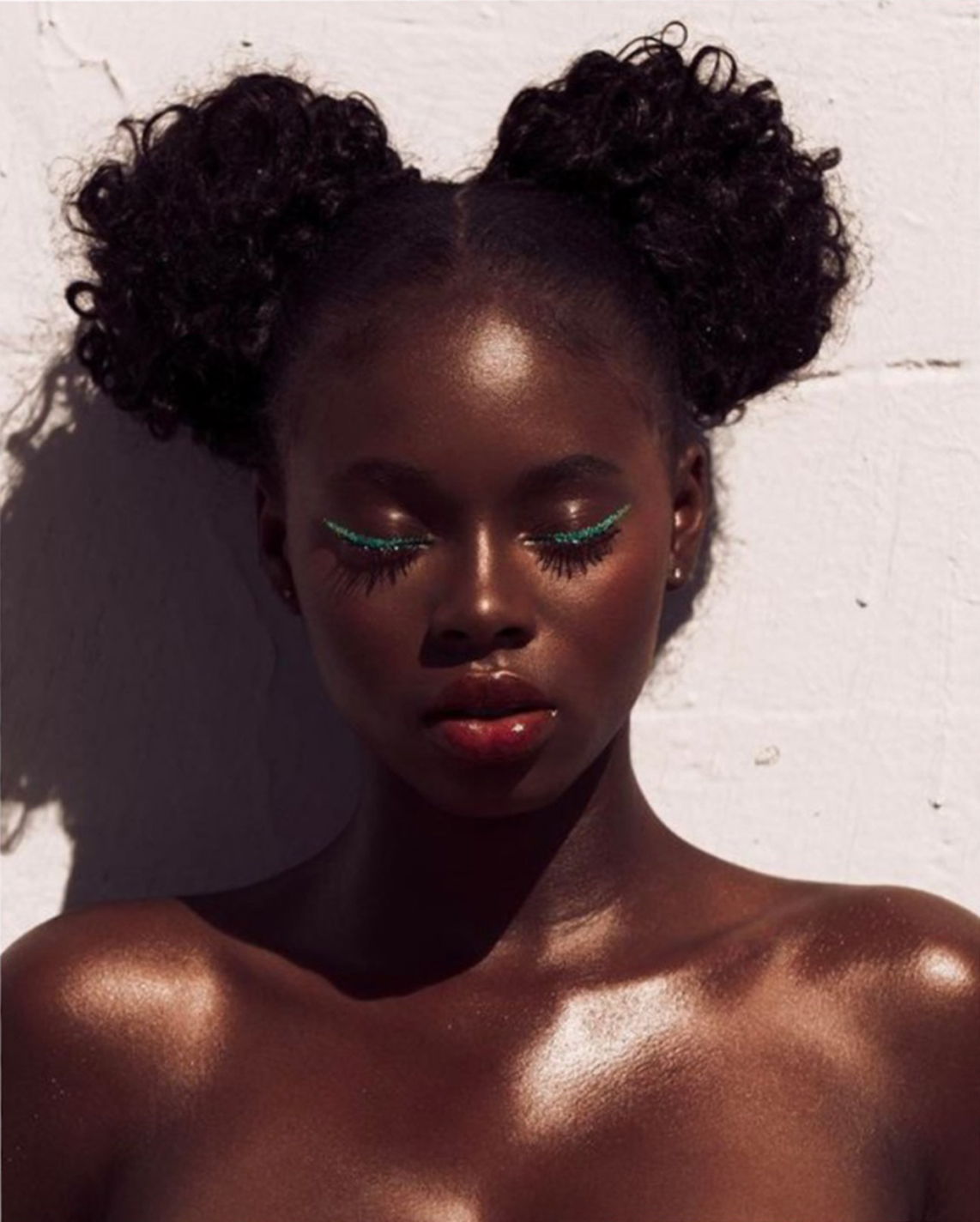 How to take care of Dark skin in Summer
Dark skin is naturally more protected against the sun, but it's important to remember that this natural protection is partial. Even though black and mixed skin types have inherent resistance, they still require proper sun protection, especially during the summer season, to prevent pigmentation disorders.
Sun damages on Dark Skin
Sun exposure can lead to darkening of recent scars and spots, exacerbate acne, and increase the likelihood of blemishes. This effect is amplified on skin that has been sensitized by anti-blemish treatments or acne-fighting products, making those areas especially susceptible to the harmful effects of sunlight.
Does melanin protect you from the sun?
While melanin provides some level of protection, it is not fool proof, and dark skin can still experience sunburn, melanoma and be at risk of skin cancer. Although these are less common. It's crucial to avoid direct sun exposure during the hottest hours of the day and always use sunscreen.
In addition to sunburn and skin cancer risks, it's important to be aware of the potential effects of certain ingredients found in perfumes on black skin. For instance, alcohol and certain fragrance components can increase the risk of photosensitivity and allergic reactions when exposed to UV rays. Therefore, it's crucial to choose fragrance products that are specifically formulated to minimise any potential adverse reactions.
Black women, in particular, are at a higher risk for photosensitive diseases, such as lupus, which can also flare up from sun exposure. It is essential for individuals with these conditions to take extra precautions and prioritize sun protection to minimise potential health risks.
Sun preparation: Focus on moisturing 
Black skin, although better adapted to the sun, can be prone to dryness, particularly in drier European climates. To prepare your skin for sun exposure and ensure a safe summer, prioritise daily moisturisation. Incorporate moisturisers containing ingredients like aloe vera, vegetable glycerin, and nourishing oils and butters to maintain moisture and prevent water loss. 
Controlled sun exposure 
Sunscreen benefits for black skin
Sunscreen offers effective defense against sunburns, as well as protecting against hyperpigmentation, discoloration, and the visible signs of aging caused by the sun, such as wrinkles.
How much SPF does a black person need?
For dark skin, a sun protection factor (SPF) of 20 is generally sufficient, while mixed skin may benefit from SPF 30. Initially, you can opt for higher SPF until your skin becomes accustomed to sun exposure. Consider using tinted sunscreens or lightweight formulations to avoid the ashy appearance.
Remember to reapply sunscreen every two hours, especially after sweating, swimming, or towel-drying. If you have recently undergone a peeling treatment or are using acne medications, wait at least three weeks before exposing your skin to strong sunlight and make sure to use a reliable sunscreen. If you follow a treatment against acne, avoid exposure to sunlight.
Pamper Your Skin with Natural Products
After sun exposure, your skin needs extra care to soothe any discomfort and maintain its health. Increase moisturisation to repair the damaged hydrolipidic film by using aloe vera, vegetable glycerin, and hydrosols like lavender, rose, or blueberry. Nourish your skin with vitamin E and antioxidant-rich oils and butters such as coconut, avocado, and shea to restore moisture and promote skin health.
Additionally, to set makeup and enhance its longevity, apply powder, spritz with a setting spray, gently pat dry with a tissue, and reapply powder as needed.