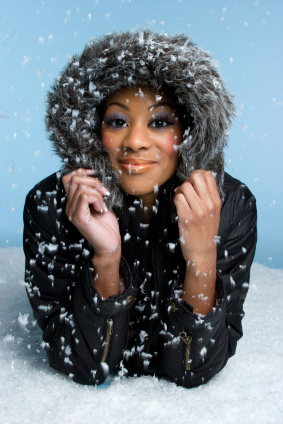 How to take care of your black skin in winter
Winter is here and if you don't moisturise your skin properly, it will become hard and rough and your complexion will be ashy. Dark skin is more sensitive to cold, and with the temperature decrease, it becomes dehydrated and loses its glow. Heating and limestone water does not help. Here's how to moisturise and protect your dark skin from the cold.
First and foremost, do not confuse dryness and dehydration that cause feelings of discomfort, like tight skin, tingling, itching of small pimples under the skin and desquamation (small white skin). Dehydration is lack of water in the skin and dryness is the lack of sebum (oily secretion produced by the body to protect the skin)

HERE ARE MY ADVICE
Cover your head with a cap to block the wind and keep the heat. Protect your face and neck with a scarf. Put on gloves. Keeping your body temperature at a certain level can also help your skin maintain its flexibility.
Drink Water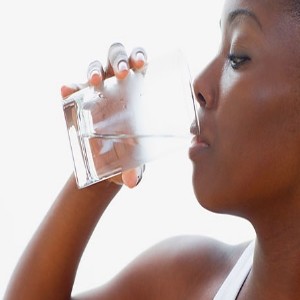 Our skin needs water even and especially in winter, about 1.5 liters a day. The cold and the heating do not contribute to having the fresh complexion and dries the skin! (Croco skin, ashy complexion)
Food
During the winter, a healthy and balanced diet is essential. Eat vegetables and fruit without moderation to bring you vitamins and minerals and they are essential for the radiance of your skin.
Black skin bodycare in winter
Shower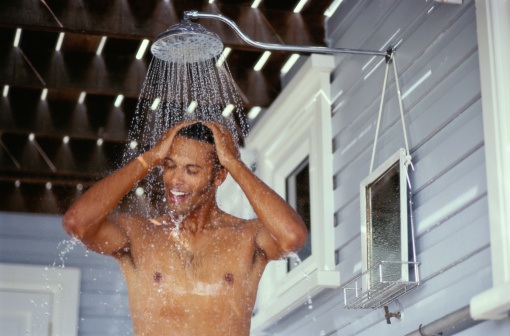 Take shorter and less warm showers in winter. Indeed, the steam and warmth of a long, hot shower often have the effect of removing moisture from the skin and causing dryness.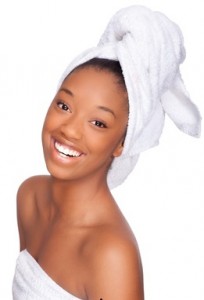 Wash with soft products, for that you prefer soaps with soft ph. If your skin is very dry, use overgrown soap formulas. Once a week, do a scrub, it will eliminate dead cells and improve your blood circulation. This will help prepare the skin for hydration.
Moisturise

Hands skin care in winter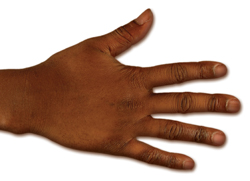 Without protection, the skin of the hands is very fragile during the winter (especially dark skins) because they are very often washed and irritated by household products. To keep your hands soft, consider nourishing them by applying a specific cream several times a day. Reduce the frequency of washings. Prefer to classic soaps superfatted soaps and cream with shea butter
Moisturise your skin with adapted beauty products, especially in winter. Do not forget to hydrate right after the shower, which will prevent you from having a dry skin that is ticking.
Be careful not to use the same moisturising product for the face and body. In effect, the skin types African skins tend to be a dry body and that of the face mostly mixed or oily. Use moisturising creams to create a barrier against dryness: a protective cream gives time for the skin to heal naturally and hydrate. Use a product that contains ingredients, such as shea butter, cocoa butter, olive or mango that have emollient agents (which softens skin) Particularly moisturise the legs which do not secrete sebum, otherwise you will get a crocodile skin.
Lip skin care in winter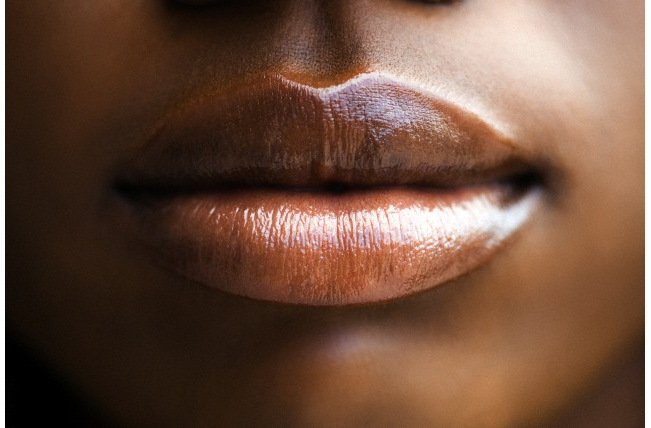 The lips react very quickly to the slightest aggression (change of season, dry air in the house when you turn on the heating …). Thus, for some adults and children, the lips are very often chapped, cracked and painful in winter, the lips suffer more from the cold because they do not secrete sebum. Think of protecting your lips with a balm before going out to and apply it during the day. Shea butter and cocoa butter from Cuba is recommended.
Face skin care in winter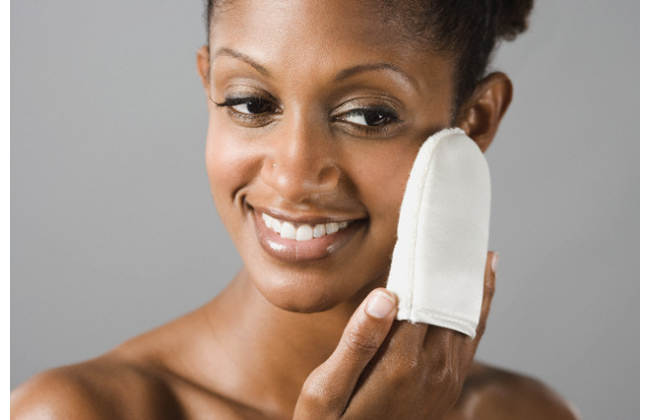 The face (like the hands) is the most sensitive areas in winter. So be sure to make a gently cleanse your skin avoiding tap water; prefer a lotion or cleansing milk for sensitive skin. Then take moisturising creams with a rich texture, to deeply nourish your skin. Read the 3-steps skincare routine.
Check how to care for black skin in summer