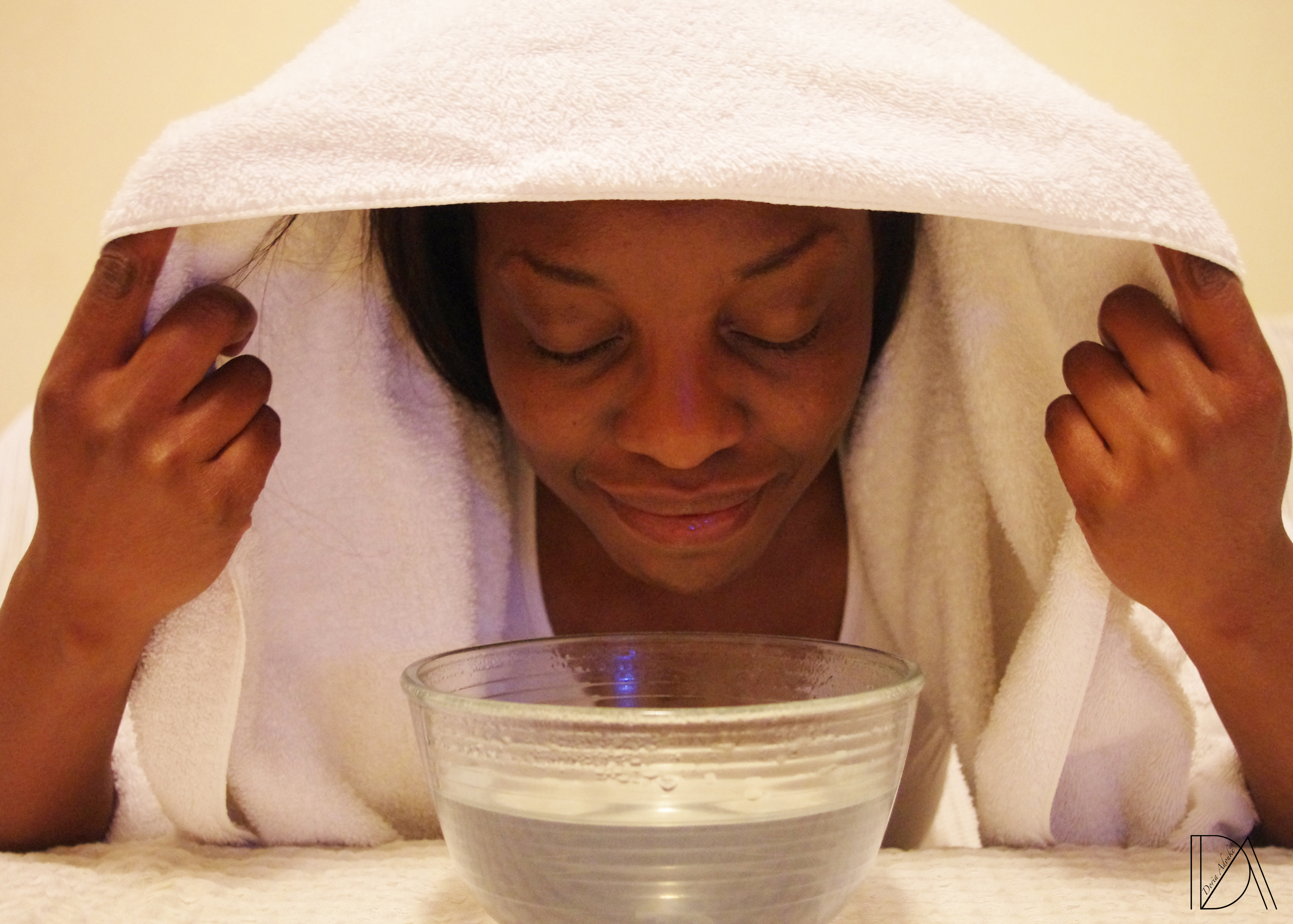 What are the benefits of steaming your face and how to do it at home?
Steaming your face is a natural and economical treatment that will cleanse your skin and restore radiance to your complexion. Here are the benefits and how to proceed: 
The benefits of steaming your face
Pollution, tobacco, stress … our skin undergoes multiple attacks every day and our facial care routine is sometimes not enough to clean it properly. The steam is ideal for deeply cleansing the skin.
When you do a facial steam, you use steam to dilate the pores of the face to eliminate toxins and other impurities for a deeper cleanse.
Steaming moisturises your skin by increasing oil production.
This natural treatment also facilitates the extraction of the most recalcitrant blackheads.
It's beneficial for acne as it removes dead skin cells, bacteria and other impurities that block your pores and contribute to acne.
It also releases sebum that is trapped beneath your skin which is the cause of acne and blackheads.
It improves blood circulation as in increase perspiration which dilates your blood vessels resulting in nourishing your skin and delivering oxygen, for an instant healthy glow effect.
Finally, the facial steam makes the skin more receptive to all skincare, whether masks or creams.
Does steaming reduce acne?
It is a great option for acne prone skins. Facial steaming is really beneficial, it can helps extract blackheads but it doesn't help reduce active cases of acne. In this case, you can still use steaming but it is advised to get an acne treatment.
How often can you steam your face?
The facial steam is recommended once a week if you have a normal skin (once every two weeks if you have a sensitive skin). Stay away if you have rosacea as the heat dilates vessels.
Don't steam your face too often as it can irritate your skin.
Before the steam
If you have dry or sensitive skin, apply a moisturiser.
If you have oily skin, make a scrub.
How to steam your face?
Here are different techniques to steam your face at home.
How to steam your face with a bowl of hot water?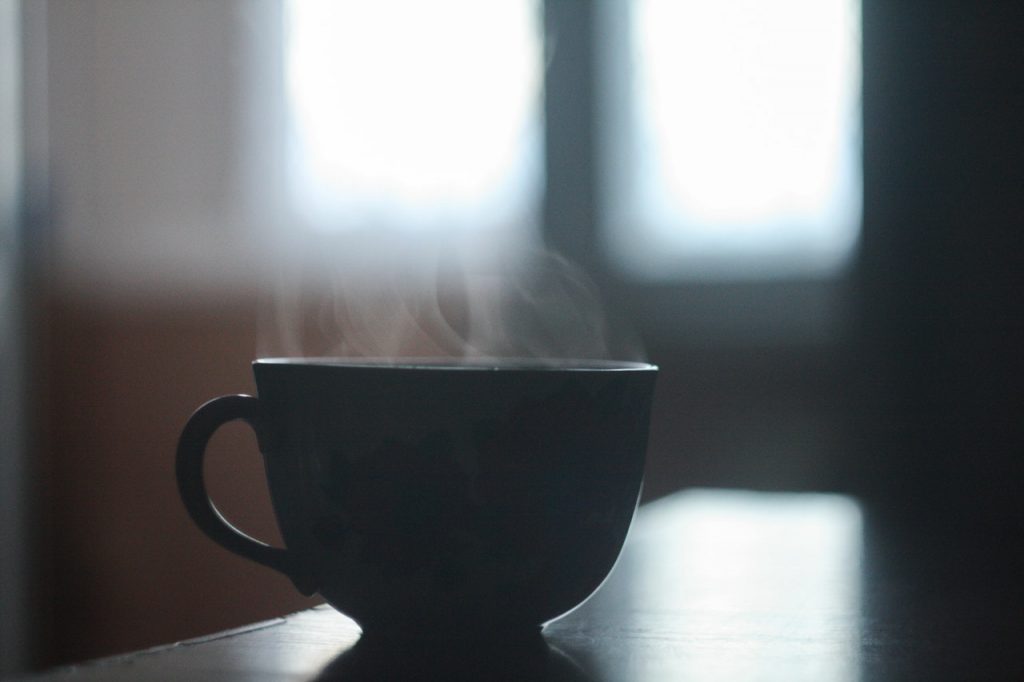 Choose dried flowers according to your skin type:
Normal skin: thyme, chamomile, parsley, marjoram and lavender
Oily skin: sage, eucalyptus, rosemary, mint, tea, thyme, pine needles, bark or slices of orange or lemon
Dry skin: chamomile, lime, lavender, sage
You can also replace the dried flowers with essential oil according to your skin type or infusions:
Normal skin: rosewood, geranium, jasmine, lavender, neroli, patchouli
Oily skin: tea tree, rosewood, lemon, eucalyptus, geranium, patchouli, rosemary, ylang -ylang , grapefruit
Dry skin: rosewood, chamomile, citrus, jasmine, lavender, neroli, rose
Acne skin: tea tree, lemon
Mature skin: rosewood, patchouli, lemon, lavender
1- Add 2 tablespoons of dried flowers in a litter of water and boil plants or add 4 drops of essential oils in a litter of boiling water.
2 – Pour into a bowl.
3 – Lean your face over the bowl and cover your head with a towel. The heat must be nice.
Wait 10 to 15 minutes depending on your sensitivity (sensitive skin, the more time will be shortened)
How to steam your face with a warm towel?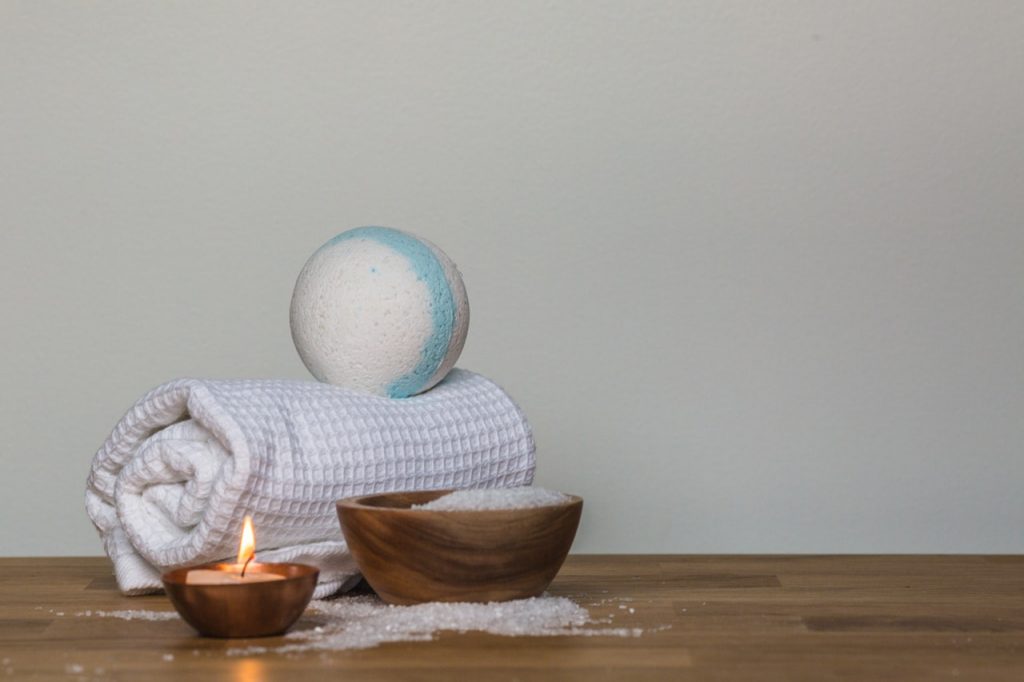 Cleanse your face and neck
Put hot water into a bowl, add the dried flowers above according to your skin type.
Put your towel into the hot water then wring it.
Lie down then place the towel on your face. Leave it for 5 minutes.
What to do after steaming your face
Gently dab your face with a clean towel. Now that the pores are dilated, you can remove blackheads by gently pressing with the tips of your fingers covered with a handkerchief.
Make a clay mask or a moisturiser if your skin is dry. The pores are open, your skin will absorb it perfectly. Leave on for 10 to 15 minutes.
Rinse with warm water, end with a jet to cool water.
Apply your usual moisturiser.
If you have acne, don't use a strong exfoliant as your pores will be open and it could make it inflamed. Don't use a strong exfoliant on your skin after steaming, especially if you have acne.
Mint steam for face
This steam is suited for oily skins.
Mint helps to tighten pores.
For stimulating steam, use peppermint leaves, which is good if you have acne-prone skin.
If you have acne, do the peppermint steam twice a week.
Benefits of steaming your face with lemon and honey
Lemons have lots of benefits for your skin. They contain AHA's and BHA's that remove dead skin cells and help clear up blackheads, acne, and discoloration, while honey is a natural antioxidant and antibacterial. It has moisturising, smoothing and anti-wrinkle properties.
In a pan boil 1/2l of water, then pour it into in a bowl and add 10 drops of lemon essential oil or lemon juice, take a towel, place in upon your face upon the bowl and close your eyes. Wait for 10 minutes.
In a bowl, add 1 teaspoon of honey, lemon and sugar or salt. Mix it and apply it on your face. Massage your face slightly for 3 minutes. Then rinse it with clear water.
Moisturise your face