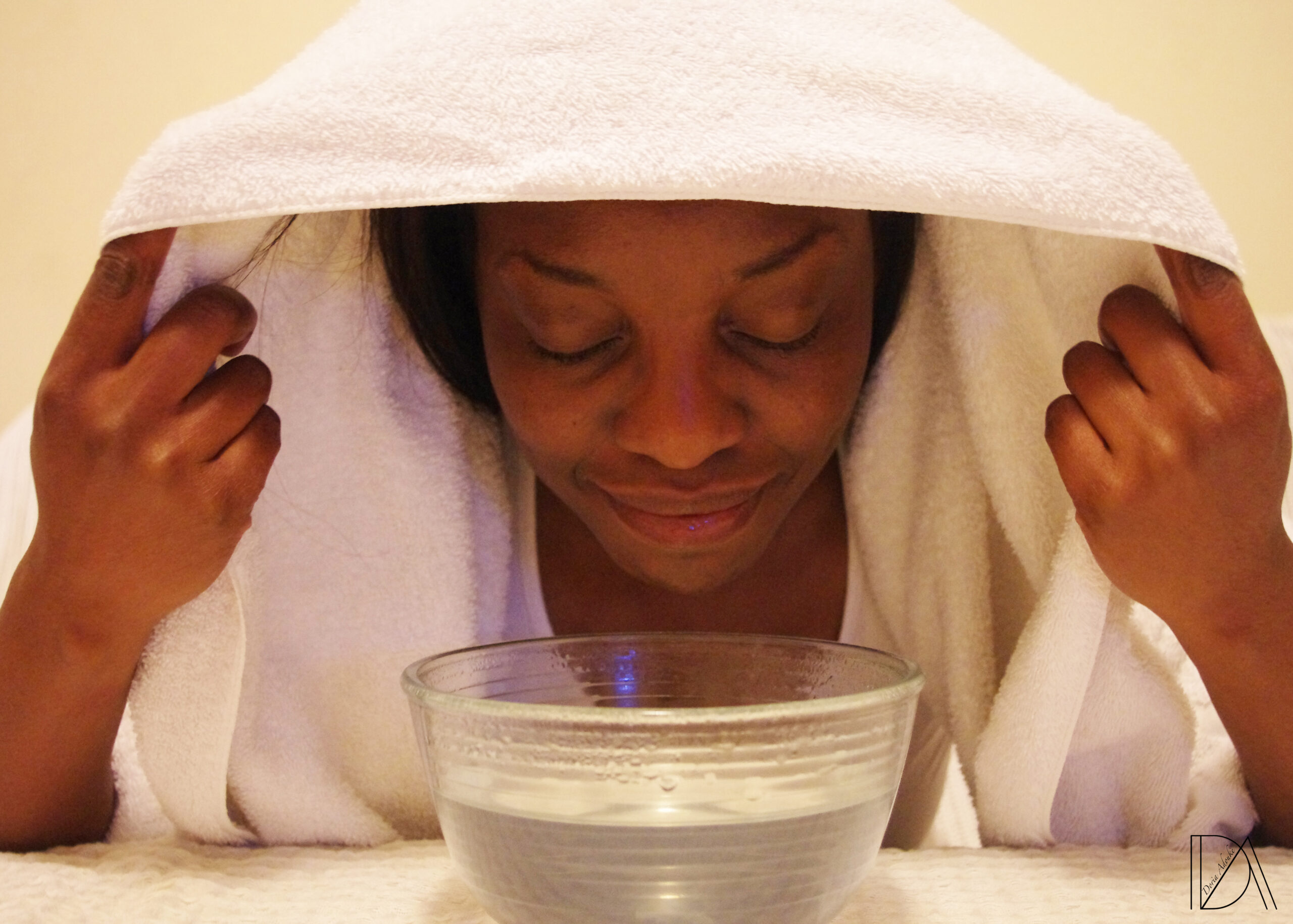 What are the benefits of steaming your face and how to do it at home?
Steaming your face is a natural and affordable DIY treatment that will cleanse your skin and restore radiance to your complexion. This treatment should be incorporated in your skincare routine. Read on to find the benefits and how to proceed. 
The benefits of steaming your face
Pollution, tobacco, and stress subject our skin to multiple attacks, and our facial care routine may not always be sufficient to properly cleanse it. Face-steaming is an ideal method for deeply purifying the skin. 
It deeply cleanses your skin: When you perform a facial steam, the warmth from the steam helps to dilate your facial pores, effectively eliminating toxins, dead skin, and other impurities.
It improves blood circulation: Steam increases perspiration which in turn dilates your blood vessels, nourishing your skin and delivering oxygen, for an instant healthy glow effect. 
It releases trapped sebum: The steam loosens the sebum (oil) trapped beneath your skin, which is the cause of acne and blackheads. The sebum is then easily expelled from the pore
It removes your makeup naturally: Steam is a natural treatment for deeply removing makeup and refreshing the skin from withing. It eliminates all makeup residues, even the most stubborn ones, as well as bacteria left by makeup sponges and brushes.
It prevents dry skin: Steam moisturises your skin by increasing sebum production. However, be cautious not use the steamer on your face for too long or too frequently, as excessive sweating can make your skin even drier.
It helps your skin absorb your skincare product: Heat and humidity enhance the skin's absorbency, allowing moisturisers, exfoliators or facial masks to penetrate more effectively.
It removes blackheads: Your skin naturally produces sebum to keeps it lubricated and protected. However, when this sebum becomes trapped under the skin, it leads to breakout and blackheads. Facial steam can soften and loosen blackheads, making them easier and less painful to remove.
It also removes dead skin: Steam helps soften the surface layer of dead skin cells, making them easier to exfoliate and revealing the fresh new layer of skin underneath.
It's helps prevent acne: Steam removes dead skin cells, bacteria and other impurities that clog your pores and contribute to acne. 
It prevents from the signs of skin aging: when your skin sweats, it brings nutrients and minerals to the surface, promoting collagen production, reducing wrinkles and improving skin elasticity. The increase blood flow during the steam session also stimulates elastin production. Regular face-steam will revitalises and firms your skin.
It promotes relaxation: The sensation of warmth on your face during the steam session is inherently relaxing. Adding some soothing essential oils like lavender can enhance the spa-like experience at home.
It's helps with allergic rhinitis and nasal obstruction: Incorporating herbs or essential oils to your facial steam can reduce the effects of hay fever, headaches or sinus congestion
How often should you steam your face? 
The facial steam is recommended once a week for normal skin and once every two weeks for a sensitive skin. However, if you have rosacea, it is best to avoid steaming, as the heat can dilate blood vessels and exacerbate the condition. Avoid steaming your face too frequently as it can irritate your skin.
Before the steam
If you have dry or sensitive skin, apply a moisturiser.
If you have oily skin, use a scrub. 
How long should you steam your face?
Generally, it is advised to steam your face for 10 minutes. However, the duration may vary depending on your skin type:
Oily skin: 12 minutes
Normal or Combination skin: 12 minutes
Dry skin: 10 minutes
Sensitive skin: Consult your dermatologist to determine if your skin can tolerate steaming. steaming is not recommended for individuals with blotchy skin or rosacea, as the heat can promote blood circulation and worsen the condition.
Acne-Prone skin : 10 minutes
How to steam your face at home? 
There are various techniques to performing DIY face steam at home. Here is a step-by-step guide on how to incorporate it into your skincare routine.
How to steam your face with a bowl of hot water?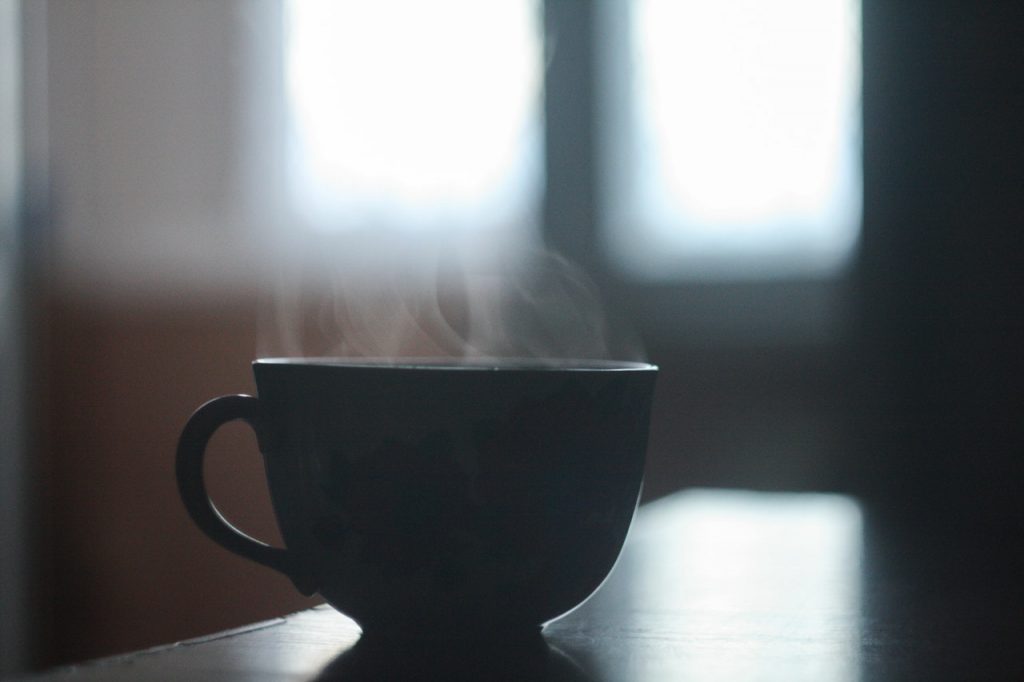 Choose dried flowers according to your skin type:
Normal skin: thyme, chamomile, parsley, marjoram and lavender
Oily skin: sage, eucalyptus, rosemary, mint, tea, thyme, pine needles, bark or slices of orange or lemon
Dry skin: chamomile, lime, lavender, sage 
Wrinkle-prone skin: Lady's Mantle, rose petals
You can also replace the dried flowers with essential oil according to your skin type or infusions:
Normal skin: rosewood, geranium, jasmine, lavender, neroli, patchouli
Oily skin: tea tree, rosewood, lemon, eucalyptus, geranium, patchouli, rosemary, ylang -ylang , grapefruit
Dry skin: rosewood, chamomile, citrus, jasmine, lavender, neroli, rose
Acne skin: tea tree, lemon
Mature skin: rosewood, patchouli, lemon, lavender 
Add 2 tablespoons of dried flowers in a litre of water and boil the mixture or add 4 drops of essential oils in a litre of boiling water. 
Pour the prepared mixture into a bowl. 
Lean your face over the bowl and cover your head with a towel, ensuring that the heat is comfortable.
Wait for 3 to 12 minutes, depending on your sensitivity.
How to steam your face with a warm towel?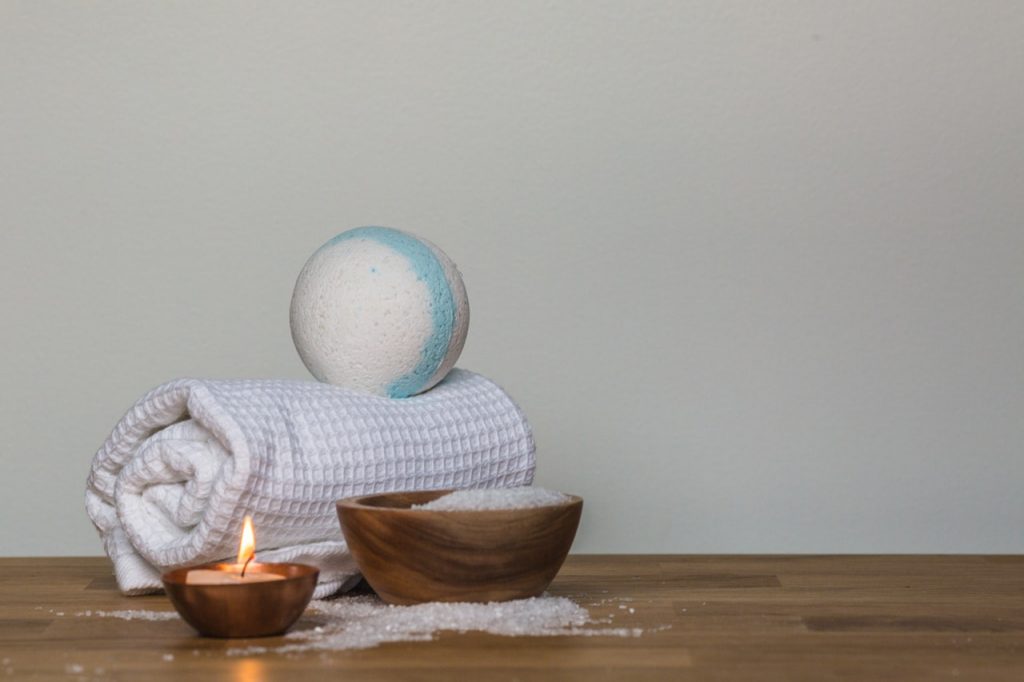 Cleanse your face and neck
Fill a bowl with hot water and add the recommended dried flowers based on your skin type. 
Immerse the towel in the hot water then wring it out. 
Lie down and place the towel on your face. Leave it for 5 minutes.  
How to steam your face with lemon and honey 
In a pan boil ½ litre of water, then pour it into in a bowl and add 10 drops of lemon essential oil or lemon juice.
Place a towel over your face, covering the bowl, and close your eyes. Wait for 10 minutes. 
In another bowl, mix 1 teaspoon of honey, lemon and sugar or salt. Apply the mixture to your face and gently massage it for 3 minutes. Rinse it off with clean water.
Moisturise your face
How to steam your face with mint
This steam is suited for oily skin. 
Mint helps to tighten pores. 
For a stimulating steam, use peppermint leaves, especially if you have acne-prone skin. 
If you have acne, you can perform the peppermint steam twice a week. 
What to do after steaming your face 
Gently dab your face with a clean towel. Now that the pores are dilated, you can remove blackheads by gently pressing with the tips of your fingers covered with a handkerchief.
Apply a clay mask or a moisturiser if your skin is dry. You skin will absorb it effectively. Leave on for 10 to 15 minutes 
Rinse with warm water, and finish with a splash of cool water.
Apply your usual moisturiser.
If you have acne, avoid a strong exfoliant immediately after steaming, as it can further inflame your skin. Instead, opt for a gentle exfoliant suitable for acne-prone skin.   
Frequently Asked Questions (FAQ)
Should I exfoliate before or after steaming my face?
It is recommended to exfoliate your skin after a face steam. The heat from the steam loosens up buildups, sebum and impurities trapped beneath your skin, making it easier to remove them.
When is the best time to steam your face?
Use steam after cleansing your skin, in the morning or at night. Choose a day when you have some free time to relax and make it part of your self-care routine.
Does steaming your face help with acne? 
Facial steaming can be beneficial for acne-prone skin as it helps extract blackheads. However, it does not effectively reduce active cases of acne. If you have acne, it is advisable to seek additional acne treatment alongside steaming.