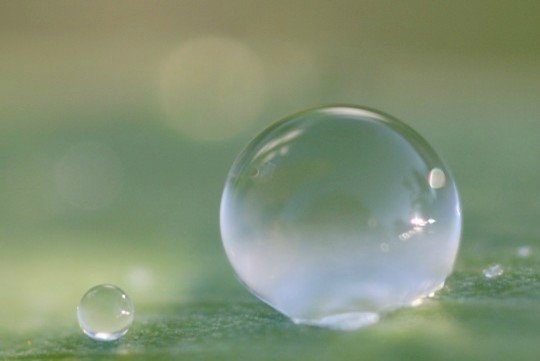 The Refreshing Power of Birch Water: Benefits, Uses, and More
Birch water is a potent natural detoxifier that helps eliminate accumulated toxins from the body. This gentle and revitalizing product is commonly used during seasonal transitions, especially in the spring, to cleanse the body of toxins accumulated during the winter and throughout the year. Incorporating birch water into your wellness routine can promote body regeneration and rejuvenation.
What is birch water?
Birch water, also known as birch juice, is the sap extracted from birch trees during early spring. Its historical significance dates back before the Middle Ages when birch was revered as the tree of wisdom. The most commonly used birch species for sap extraction are Betula Alba (Betula Verrucosa) and Betula Pubescent. Birch's beneficial properties are well-recognized in France, Scandinavia, and Canada.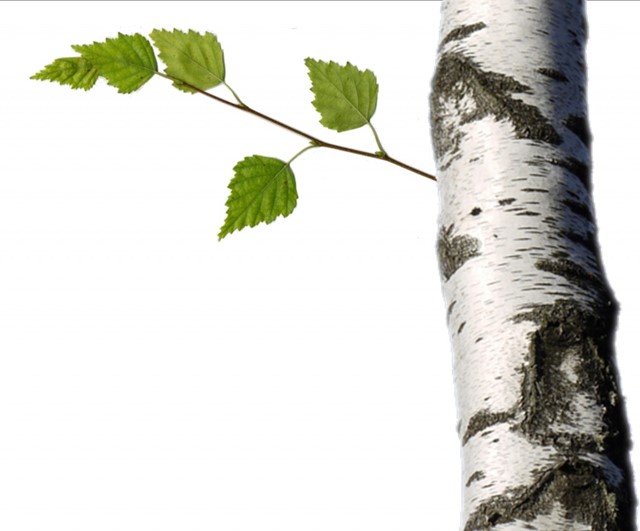 Birch sap, a vibrant elixir, flows as a living liquid—crystal clear, reminiscent of fresh water, with a subtle sweetness. However, the enchantment of birch sap treatments had faded into obscurity, primarily due to the scarcity of 100% pure birch sap available in today's market. The commonly found varieties on retail shelves are often diluted significantly, compromising their true potential. Harvested during the awakening of spring, just before the buds unfurl, birch sap captivates with its purity and freshness, making it an exquisite natural resource.
The Health Benefits of Birch Water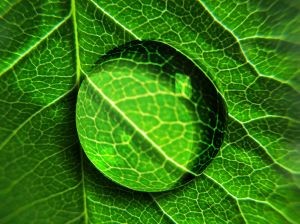 Birch water offers numerous health benefits. Some of them include:
Cleansing properties: Birch water aids in detoxification, helping to eliminate toxins and reduce uric acid concentration, benefiting the kidneys and joints.
Liver stimulation: Birch water stimulates liver function and contributes to cholesterol reduction.
Essential minerals and nutrients: Birch water contains vital minerals like calcium, magnesium, potassium, and sodium, along with trace elements like copper, iron, manganese, zinc, and more. Additionally, it offers amino acids, enzymes, flavonoids, and antioxidants for revitalization and strengthening of the body.
Anthelmintic and anti-inflammatory properties: Birch water acts as an anthelmintic and detergent, benefiting the skin and helping with skin diseases caused by excretory system disorders. It also provides relief from rheumatic pains.
Replenishing vitamins and minerals: Birch water's rich composition replenishes depleted vitamin and mineral stores in the body after the winter season.
Birch Water for Glowing Skin: Beauty Benefits Unveiled
Invigoration, Firming, and Brightening: Birch water invigorates, firms, and brightens the complexion while cleansing the skin.
Nourishment and Treatment of Skin Conditions: It energizes and nourishes the skin, treats rashes, and assists in managing skin problems like acne and pimples.
Purification and Antiseptic Properties: Birch water purifies the skin, acts as an external cleanser, and aids in relieving allergies and skin diseases caused by excretory system imbalances. After experiencing allergies caused by antibiotics, which resulted in rashes, I incorporated birch water into my routine. Remarkably, within just one week of treatment, all my rashes disappeared.
Cellulite Reduction: It contributes to reducing cellulite and serves as an antiseptic for optimal skin health.
By promoting healthy liver function, this treatment effectively revitalizes dull skin and helps prevent the formation of pimples. The remarkable action of birch sap extends to combatting skin diseases often caused by dysfunctions in the body's excretory systems. Additionally, it aids in weight loss by reducing water retention and targeting stubborn cellulite, particularly in the thigh and buttock areas. Experience tighter, more supple skin with the regular use of birch sap.
Unlock the Hair Benefits of Birch Water
Effectively combats dandruff and reduces hair loss.
Stimulates scalp circulation, promoting a healthy and vibrant tone.
Restores vitality to the hairline, fortifying it from within.
Enhances hair's natural shine and luster
Externally, it fosters remarkable hair growth effects.
How to use birch tree sap
Birch sap can be utilized as an ingredient in food, drinks, cosmetics, and skincare products.
How to make a birch sap cure?
Birch sap cure is recommended for a duration of 21 days. Dilute a 150 ml glass of this natural elixir each day to unlock its full potential. Personally, I embark on this cleansing journey after the Christmas season and during every seasonal transition. In the event that birch sap is not readily available, you can opt for an organic birch juice cure, conveniently offered by reputable brands such as Weleda and other trusted organic labels.
Recipe
Recipe
Birch Sap Treatment: Take two ice cubes of birch sap in a glass of spring water and drink it three times a day.
Birch Juice: Dilute one tablespoon of birch juice in a glass of water and consume it three times a day for 21 days. Alternatively, dilute the juice in a 1.5L bottle and drink it throughout the day. For hair treatment, rinse your hair with an infusion of birch leaves to combat dandruff and hair loss. Massage joints or areas with cellulite using birch sap.
Skin: Massage joints or areas with cellulite
Hair: Combat dandruff and address hair loss concerns with a simple yet effective remedy. Rinse your hair with a soothing infusion of birch leaves using the following recipe: infuse a generous handful of birch leaves in a liter of boiling water for 20 minutes. Filter the infusion and use it as a lotion to wash your hair while gently massaging the scalp. Experience the revitalizing effects first-hand.
Revitalize Your Hair with Birch Water: How to Incorporate it into Your Haircare Routine
Revitalizing your hair with birch water is an excellent way to embrace natural and nourishing ingredients in your haircare routine. Birch water's hydrating and nutrient-rich properties make it an ideal addition to your haircare regimen. To incorporate birch water into your routine:
Use it as a final rinse after shampooing and conditioning. Dilute birch water and pour it through your hair, focusing on the roots and ends. This helps restore moisture, add shine, and promote a healthy scalp.
Mix birch water with your favorite hair masks or DIY treatments to boost hydration. By including birch water in your haircare routine, you'll experience the rejuvenating effects it has on your hair, leaving it luscious, vibrant, and revitalized.
Q&A
Can you drink birch sap?
Absolutely! Birch sap, also known as birch water or birch juice, is a natural and refreshing beverage that can be safely consumed.
What is birch juice good for?
Birch juice offers a range of benefits. It is rich in vitamins, minerals, and antioxidants, and is known to support hydration, promote detoxification, and contribute to overall well-being.
How to store birch water?
Birch water should be kept refrigerated to maintain its freshness. Due to its sugar content, it may ferment and become acidic over time. Freezing the fresh sap allows for year-round use, but it may change its physical state.