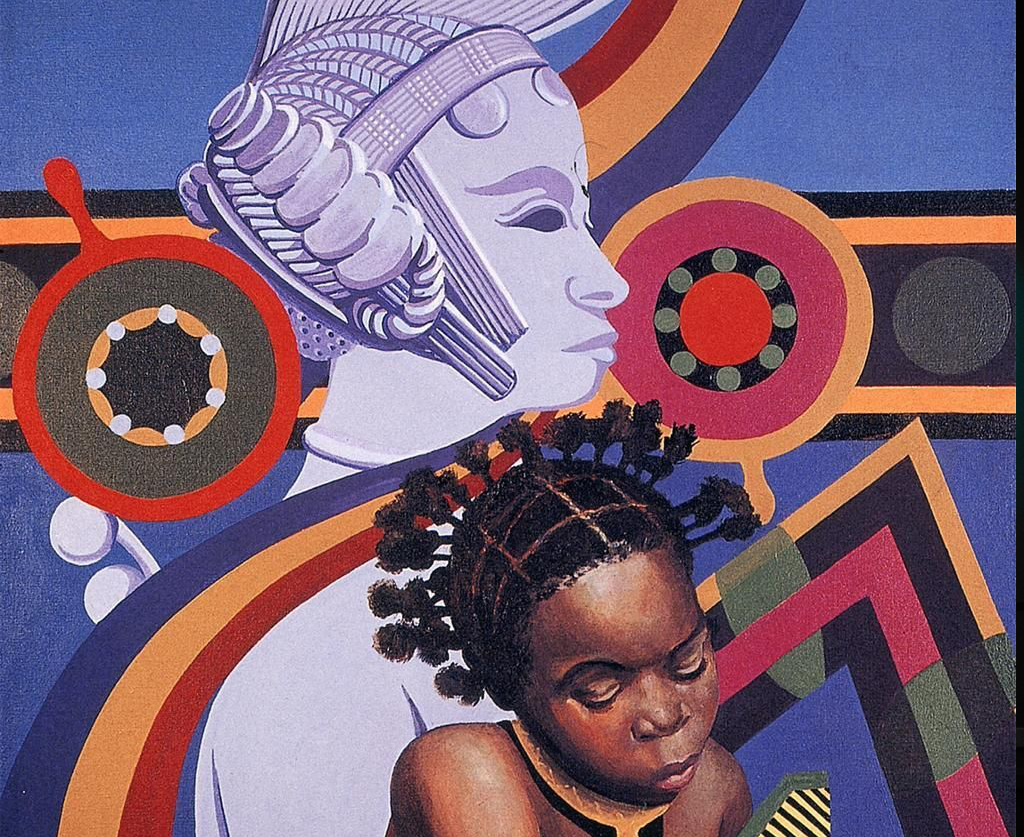 Famous Black Artists in History
Black artists have, throughout history, continually pushed the discussion of art forward, all while battling institutional as well as interpersonal racism. Nevertheless, their contributions to the art world are profound. And today we celebrate a few of the great black artists in history.
Of course, much art is made outside of the eurocentric "art world". However, many art cultures around the world, which include many black artists, are not focused on authorship. And so, it is important to remember that behind every one of the incredible artists listed below are countless more who never thought to sign their work or pursue gallery exhibitions.
Loïs Mailou Jones
Jones was a transformative artist and teacher who helped redefine the legacy of the Harlem Renaissance. Her body of work is especially notable for the vast array of experimentation. Over her astonishing sixty year career, she created masterpieces in multiple mediums, and through her extensive travels, she continually introduced new styles and motifs into her work. Jones was one of the first major artists to include African and Caribbean influences into her painting.
Looking through the many phases of her career, there is one unifying feature. Her pieces are captivating, deeply human views into her subjects — whether captured in charcoal, oils, watercolors, or any other medium. Her ability to master so many styles without compromising her vision secures her place as one of the greatest artists to ever live.
Jean-Michel Basquiat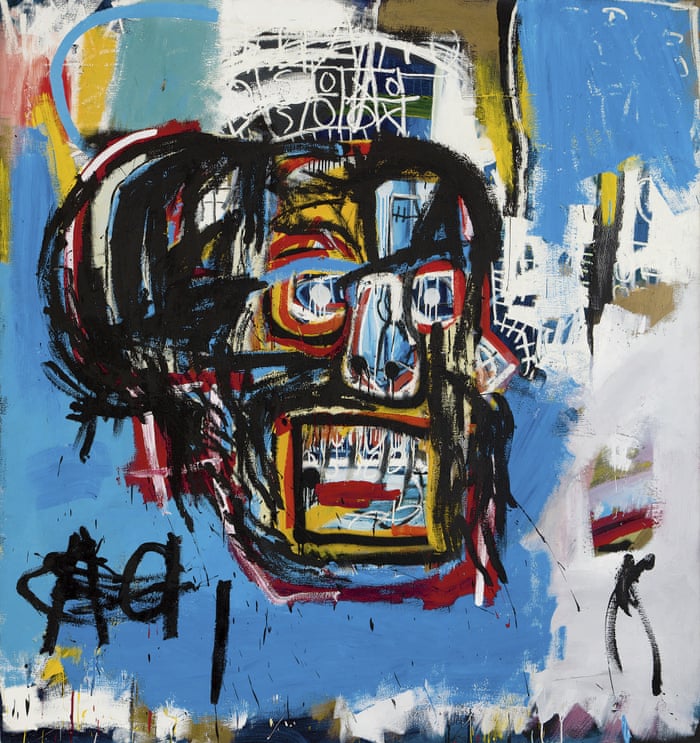 Basquiat's work began in a band of graffiti artists known as SAMO. The group covered the walls of the Lower East Side of Manhattan in enigmatic poetry and turns of phrase, and this association of art and text informed Basquiat for his entire career. While his life was cut tragically short, he made the most of his 27 years — leaving behind one of the most celebrated bodies of work in the 20th century.
With an eye toward social commentary, Basquiat's energetic pieces sum up the major movements of his time while turning them on their head. The pieces are battlegrounds of neo-expressionism and pop art, accompanied by text that always seeks to complicate the knee jerk reactions of his public. His work is deeply committed to anti-racism, anti-colonialism, and class struggle — themes that continue to be relevant decades after his untimely death in 1988.
Edward Mitchel Bannister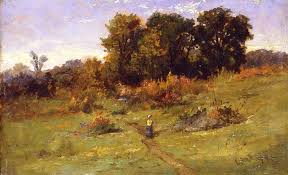 Bannister stands as one of the few black artists from the 19th century who was able to see his work celebrated in his lifetime. Born in Canada in 1828, he took up residence in New England when he was twenty, and there he began painting the countryside. His early work faced vicious, racist attacks by the press. Yet, Bannister would not be deterred.
His major influence came from the Barbizon school — a realism that arose in reaction to the romanticism dominant at the time. Bannister's landscapes reveal this commitment to realism and atmosphere. His ravenous intellect led to an opening up in subject matter, and he created portraiture, mythological scenes, and genre pieces, all informed by his extensive reading.
Alma Thomas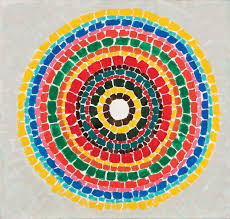 Thomas was a painter at the forefront of abstract expressionism. Born in 1891 in the southern state of Georgia, she began her professional life in Washington D.C. as a teacher. She started painting in a representational style, but when she studied the work of the Color Field movement — focused on large sections of single colors — her approach changed radically. It is this period of exuberant, forward thinking work that we remember her for today.
Thomas's pieces often took inspiration from her garden. The pastel palette and subtle rhythms produce some of the most mesmerizing abstract pieces from the 20th century. Her understanding of mathematics and architecture give her work a precision and structural sophistication that balance out the softness of the color. Thomas was a genius born far ahead of her time, and we are only now catching up to her body of work.
If you are looking for incredible art from black artists, check out our black art prints. These fine art works are high quality prints, available in limited edition.