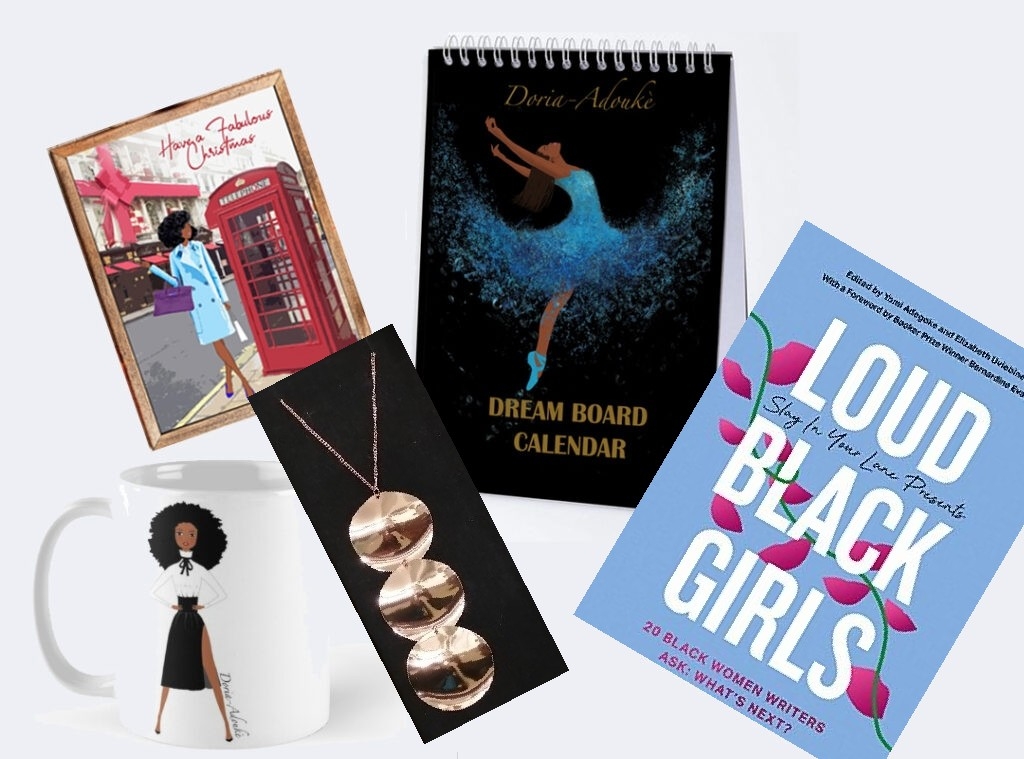 Our 2023 Black Girl Gift Guide: 20 Gifts for Black Women by Black Women
Her birthday is coming and you don't have any idea of which gift to offer? Don't worry we've got you covered. We provide with lovingly made unique gifts for black women that celebrates black girls' unique beauty. Whether it's your mother, sister, friend, girlfriend or wife, you can be sure that your loved one will be happy to receive a unique gift that represents her so beautifully. We have created a black girl gift guide which include the perfect gifts ideas from black-owned businesses in beauty, self-care and fashion.
Scroll down to discover our list of gifts for black women:
Our Gifts for Black Women
Offer her a practical wellness guide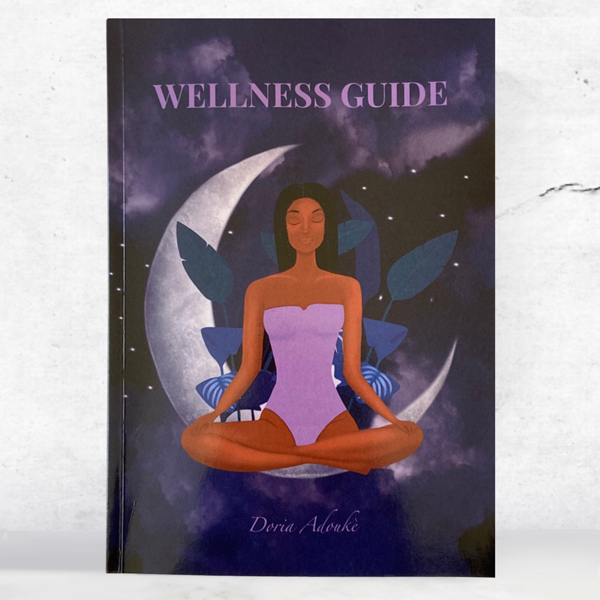 Designed to prioritize your wellness and inner needs, our Wellness Guide is a practical companion on the journey to self-care for Black women. From mindfulness to sleep, gratitude to affirmation, this guide offers valuable insights and positive ways to ground yourself. It's a must-have for every Black woman seeking to build a strong foundation for her well-being. And let's not forget the stunning illustrations by Doria Adoukè, making this guide a true treasure.
Offer her the gift for self-care and wellness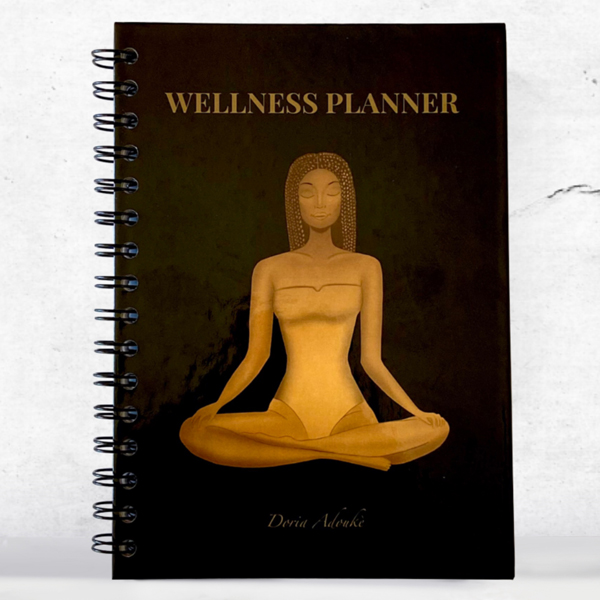 Offer her the gift of self-care and wellness with our exquisite Black Women Wellness Planner. This meticulously designed month-by-month guide inspire her to prioritize balance and well-being in every facet of her life. From tracking moods and sleep levels to setting goals and practicing gratitude, this planner is a comprehensive tool for self-reflection and growth. With over 100 pages spanning three months, it offers the perfect structure to cultivate positive routines and rejuvenate her spirit. Give her the gift of self-discovery and inspiration with our Black Women Wellness Planner.
Offer her a piece of art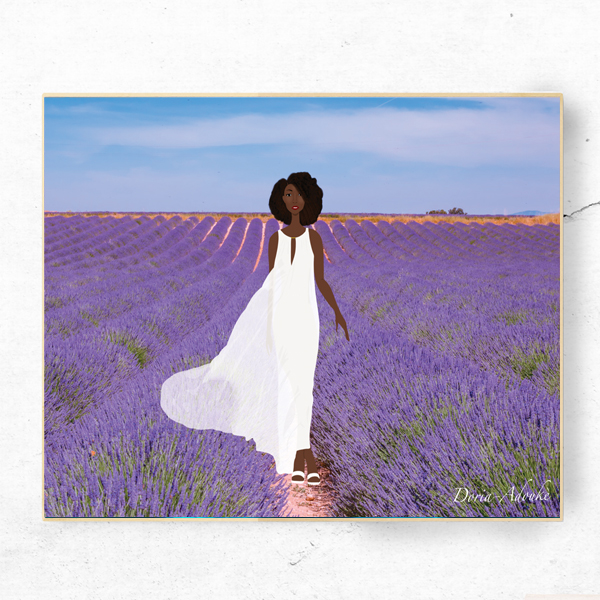 Our art prints are ideal to decorate a home. They look great in the hall, living area and bedroom. They bring a little flair and support an interior decor. Because black women are not represented properly in the media, our print are made to celebrates them. Each print have different vibe and style, they can either relax or make people dream. They are affordable, ranging from £15 or £20. You also have the option to order custom illustration to give an more unique gift.
Offer her own portrait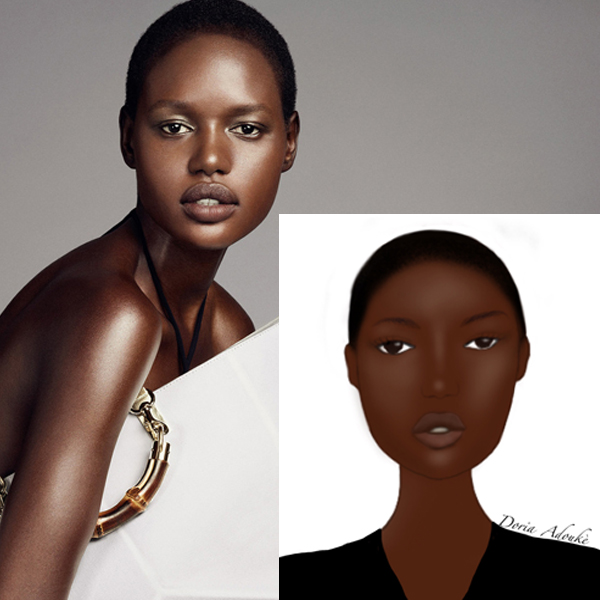 A picture is worth a thousand words. Spoil her with a unique gift that will make her feel special.
Simply send her photo and we will turn it into a beautiful illustration.
A black woman long chain necklace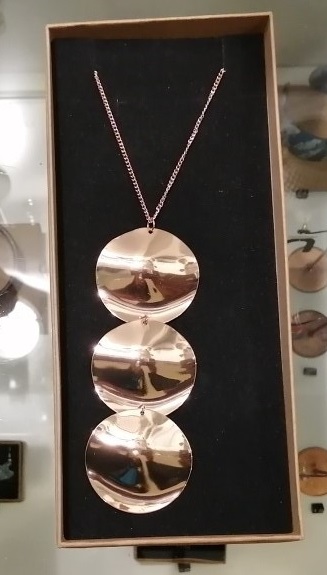 Give her a time to shine with this stunning necklace. A long chain with gorgeous radiant metal will make her feel special every day. The metallic sheen looks stunning against all dark skin tones and will highlight her face. A touch of sparkle that takes her from daytime to evening effortlessly.
The Black Women's Choice to Scent the Home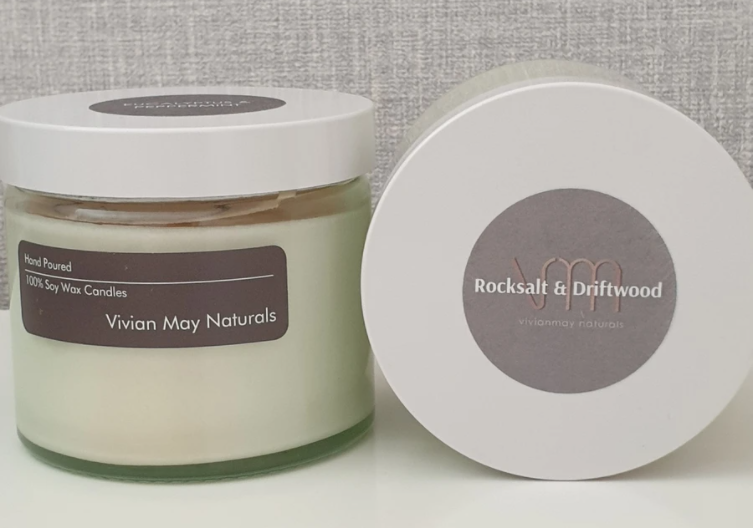 She will feel like she is floating away on the shoreline with this hand-poured soy wax candle. Sparkling rock salt and smooth driftwood refresh with a touch of floral and woody base notes. Every black woman needs time to unwind and relax. Make her home a haven of calm, bringing memories of days by the sea. Last for 45+ hours for day after day of pure enjoyment.
Shop Rock Salt & Driftwood Soy Candle
Our Birthday Gifts for Black Girls
Celebrate her birthday with style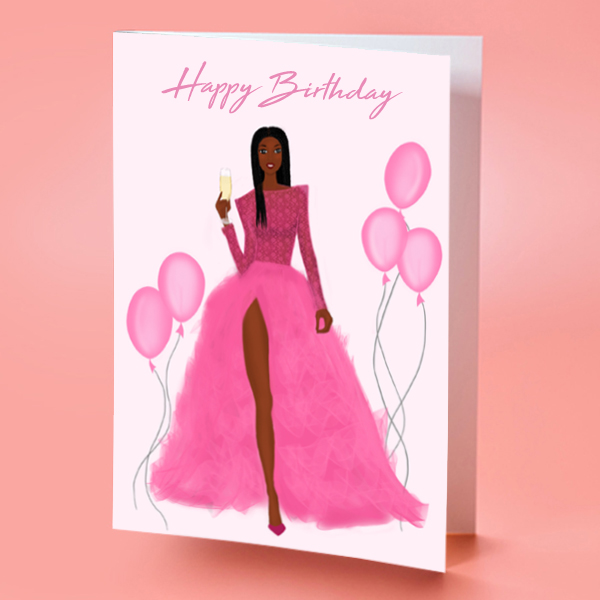 There is nothing better than giving a personalised gift with an illustration that represents the recipient of the gift. Our birthday cards are bold and empowering. They show a pictorial representation of your special person and will add a great vibe to their birthday celebrations
Shop black girl birthday cards
Offer a Black Girl Notebook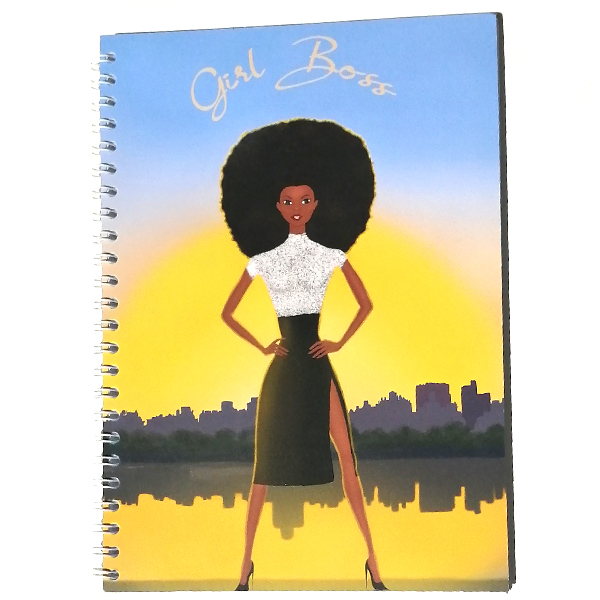 Whether she's a boss, a creative or a student, you will find the perfect notebooks for her to write down her thoughts, ideas, goals or dreams.
This notebook is also great to takes notes from school, make list, journaling and much more.
Each notebook has a cover featuring a creative illustration of a black girl that will suit different style and goals.
A Black Girl Head Shape Ring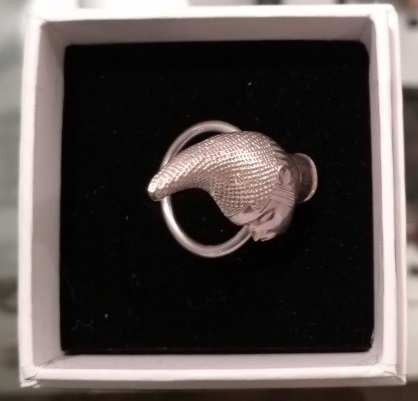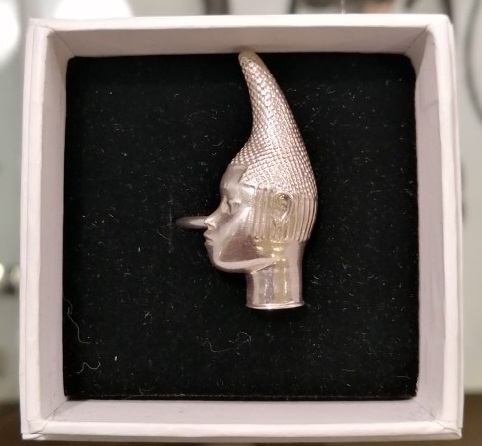 A unique piece of jewellery to adorn her finger. A little bling that comes in the shape of a stylish traditional head. This looks great on either hand and stacks up nicely against other rings both silver and gold. Let her find her own individuality with this intriguing piece.
Available at Diverse Gift Shop
The Loud Black Girl Book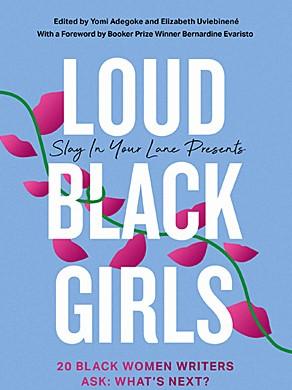 Make sure your girls have the confidence to get their voices heard with this book. A cultural delight, she can reclaim her heritage with these insightful pages from twenty powerful black women. Take note of the next generation of black women from all walks of life with this intelligent book.
Our Christmas Gifts for Black Girls
Add some sparkle for Christmas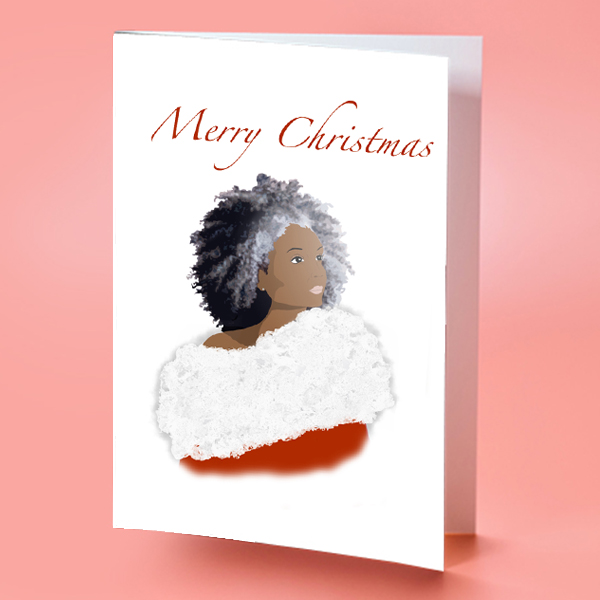 Celebrate the festive spirit of love and black women with our Christmas cards. They celebrate beauty, black art and black girl magic. Sold in individually or in set, we also offers luxury cards that are bespoke with shinny glitters and embellishment.
Price £3.49 to £5.99
Shop African American Christmas Cards
Nubian Heritage Goats Milk and Chai Soap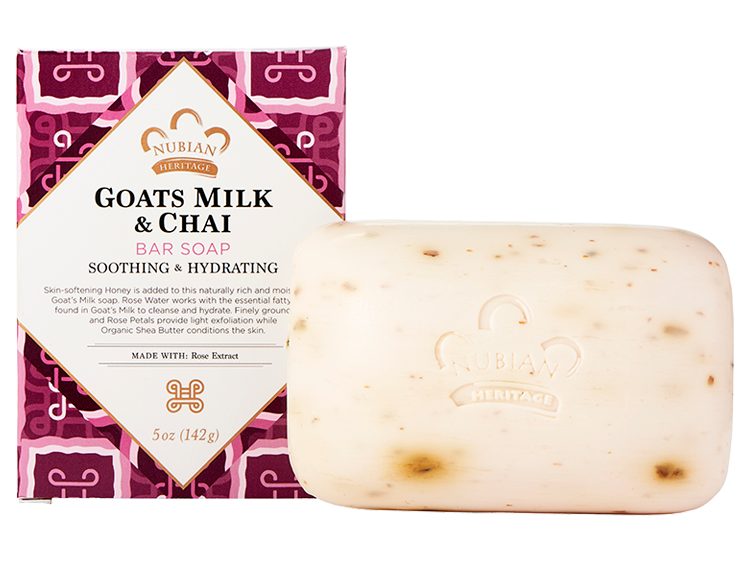 The soaps from Nubian Heritage come beautifully boxed and make a lovely stocking filler for all your black friends. Their generous size and exceptional ingredients know how to care for all skin types. Choose Goats Milk and Chai to soothe and hydrate with a natural richness and rose petals for light exfoliation.
Nubian Heritage Coconut and Papaya soap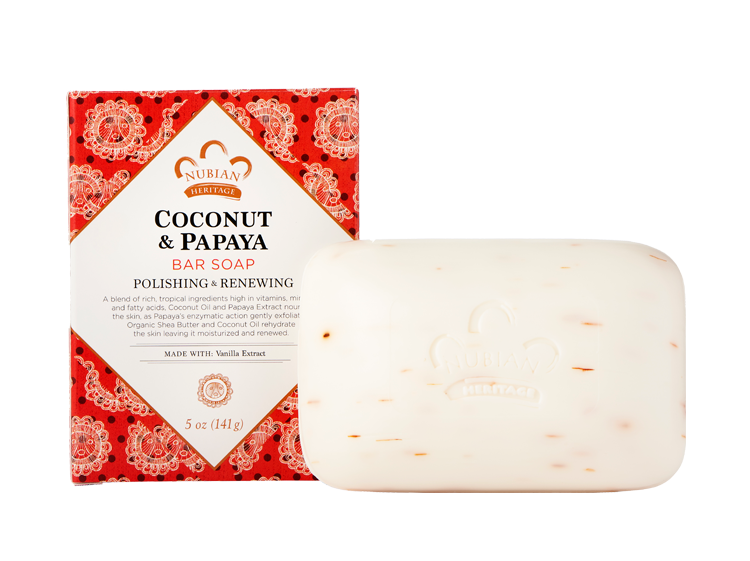 Choose Coconut and Papaya to polish and renew with organic shea button to rehydrate with a tropical warmth.
Black Girl Mugs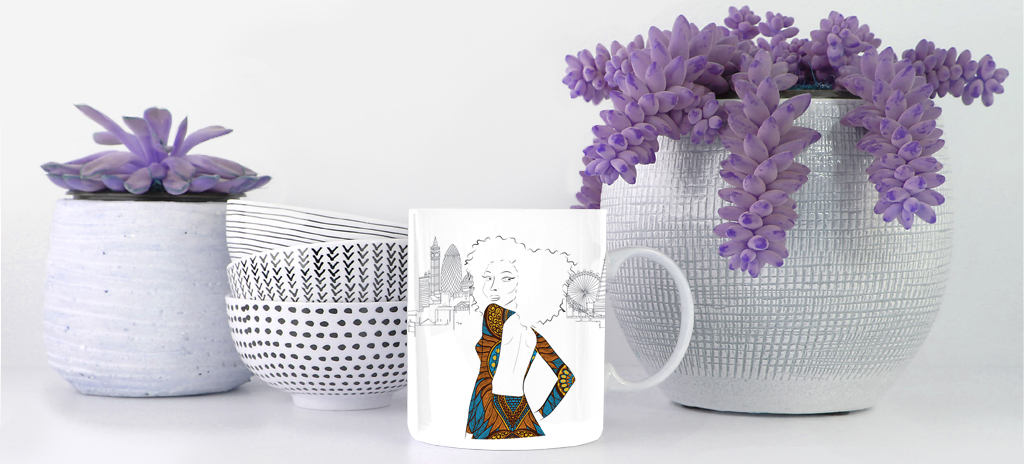 The perfect holiday gifts for those cold days. Our mugs are a must-have, empowering black girls while having a nice cuppa!
Every Black Girl Can Find Her Inner Stillness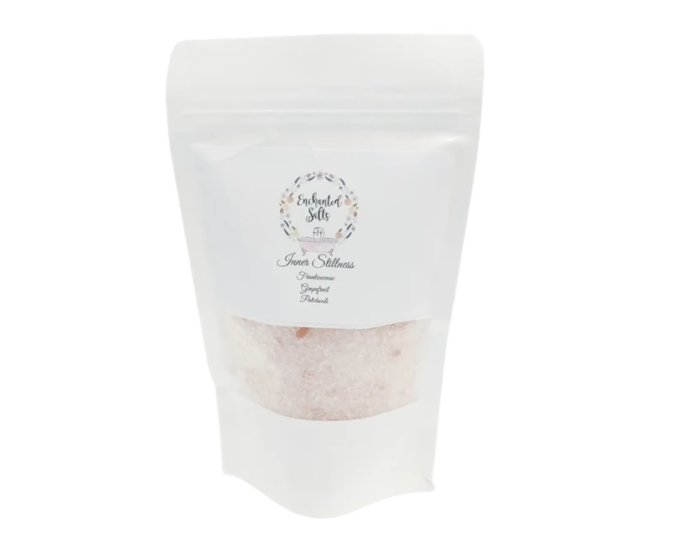 For the black girl that is always on the go. Show her how to make time for herself with these Himalayan Pink Bath Salts blended with gorgeous essential oils. It combines patchouli to ground her, grapefruit for a little lift and frankincense for a sense of deep relaxation. A stunning combination to promote calm and feel good.
Shop Frankincense grapefruit patchouli
The Black Girls' Perfect Skin Boost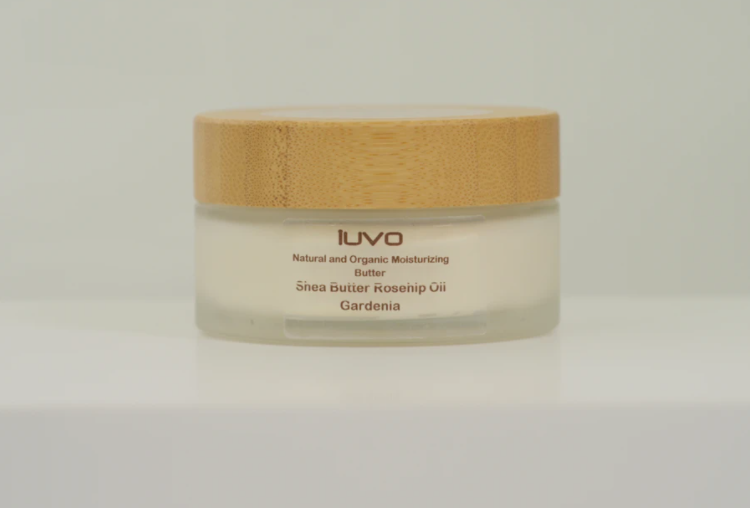 Every black girl needs a moisture boost in her life and this one works from head to toe. It is super gentle organic shea butter and jojoba oil with no preservatives. Massage into skin for the ultimate softness and relief from skin troubles. It is even anti-aging and helps firm up skin. Choose the kind unscented version or the scent of invigorating grapefruit and balancing myrrh.
Shop Shea and Jojoba Oil Butter
The Magical Glow to Enhance Her Skin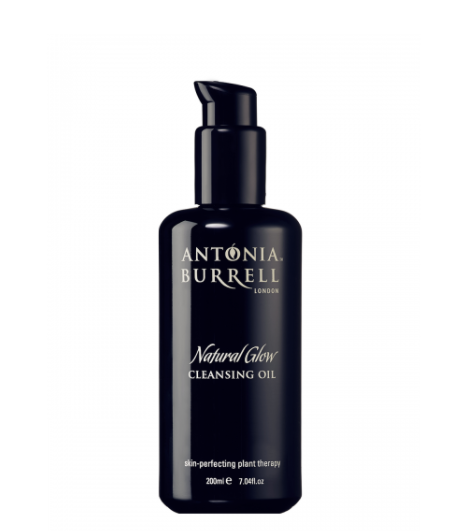 Add to her inner magic with a touch of Natural Glow Cleansing Oil. This is made purely from plants to match the black girl's natural aura. It is packed with uplifting aromatherapy oils to lift impurities and dirt from the skin. The perfect luxury gift to make any black girl feel good with a gorgeous smell. A holistic cleanser that really works and adds to her true beauty.
Shop Natural Glow Cleansing Oil
The Ultimate Accessory for Black Girls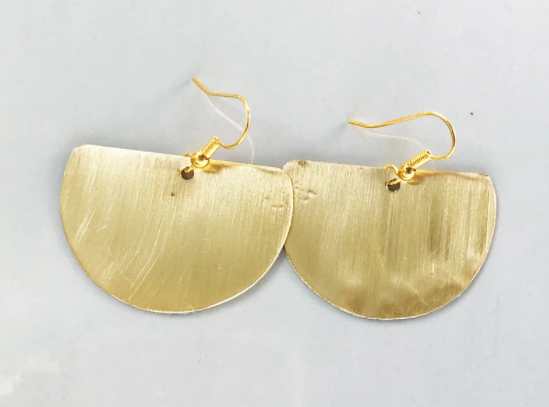 Handcrafted from gorgeously radiant brass, these earrings add a touch of glamour to her wardrobe. The stunning choice of matt brass adds a soft gleam to her skin and adds to her unique qualities. She can wear them all day; they look as impressive with jeans as dressed up for the evening. Matching any personal style, these earrings look elegant on any girl.
The Perfect Black Girl Statement Piece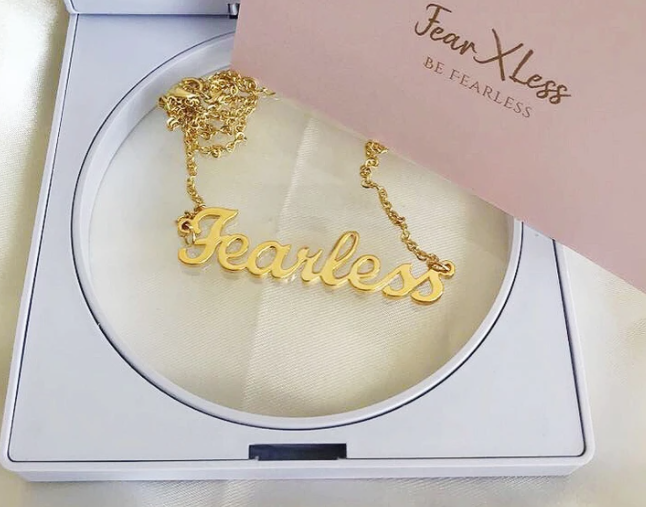 For the black girl who has something to say, loud and proud. This stunning statement necklace offers so many personalisation options to customise it perfectly to her. Select the positive word that represents her with true meaning and choose from eight fonts. Then pick from gold, rose gold or silver metal to create the ultimate necklace.
Cool Personalised Water Bottle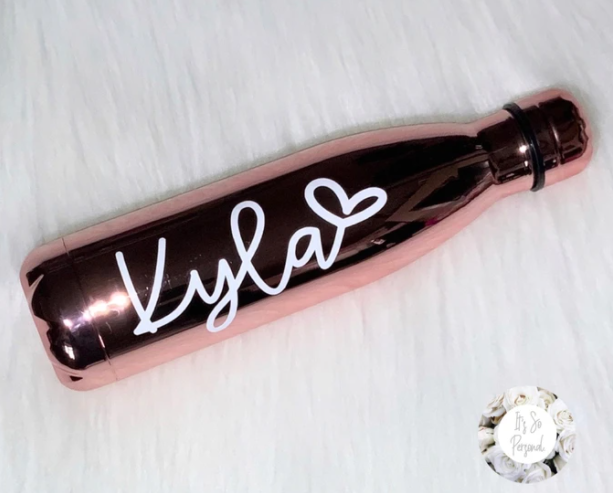 Make sure she stays chilled wherever she goes. This gorgeous drinks bottle is the perfect home, office or gym accessory for every black girl. Offered in four different colours from matt black to chrome rose gold, there are options to suit her style to perfection. Personalise this with her name for a stunning gift she will use every day of the year.
The Black Girl's Perfect Headwear Accessory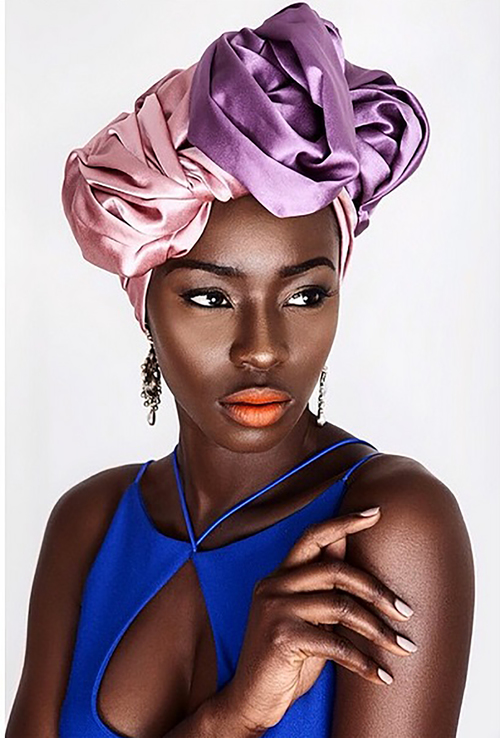 The HIWA turban wrap is a stunning floral design reminiscent of mid-century black girl glamour. Created with elegant coloured satin, it is chic style for events from weddings to parties. Its bespoke design ensures you can choose her favourite colour and make it personal. Show her true radiance with this exquisite accessory.
Buying a black girl gift is undoubtedly the best way to support small businesses made for and by black women. Browse our range of black girl Christmas Gifts!
Our Gifts for Little Black Girls
A Calendar celebrating little black girls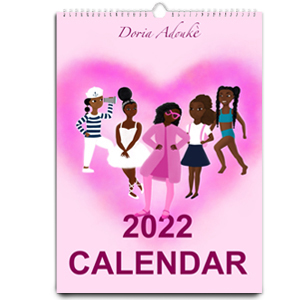 We know little black girls are not represented in most gift stores. This is why we created this special calendar to celebrate their beauty and innocence. Each image will make them dream.
What gift is good for a 50th black woman
– A birthday card
– A personalised birthday book
– A scented candle
– A necklace
What is a great gift for a black woman
– A personalised gift such as a portrait
– A perfume
20th birthday ideas black girl
– A photoshoot
– A smartphone
– A self-care book
15th birthday ideas for black girl
– A book about self-confidence
– Inspirational books
– A notebook
– A calendar
– A custom sweatshirt