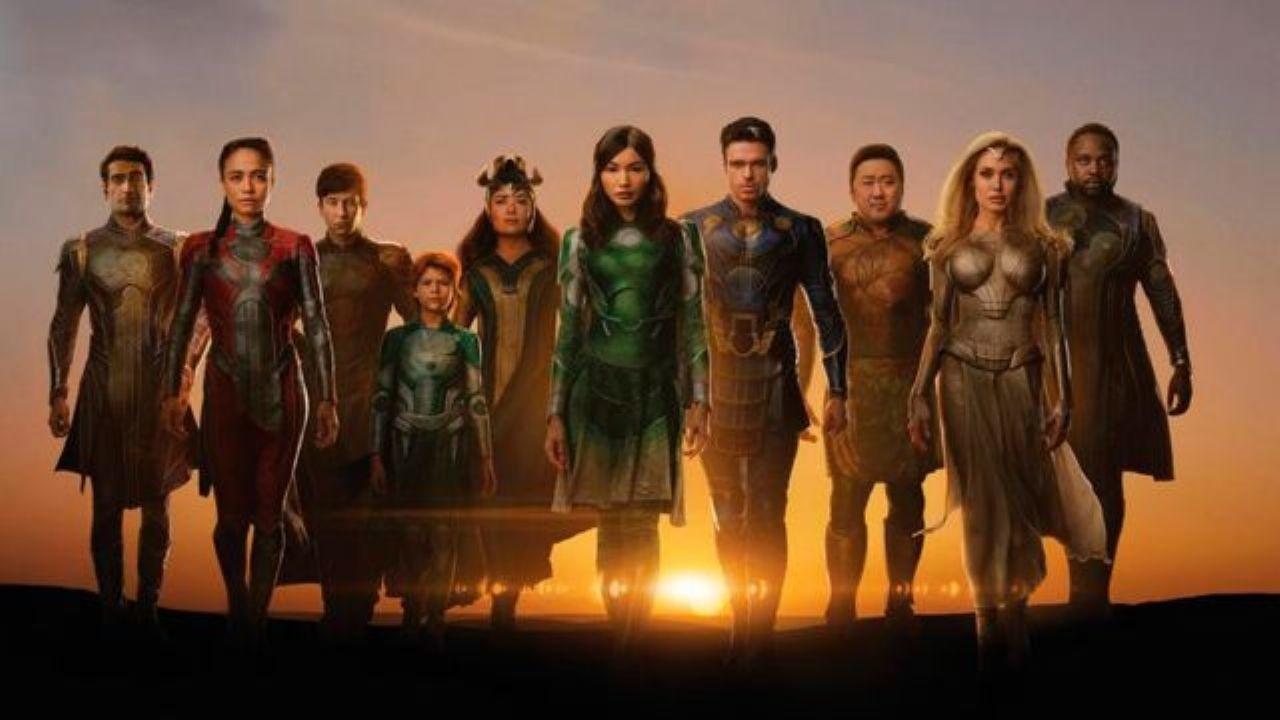 Can we honestly say that the Eternals movie is truly diverse?
The Eternals hit movie theatres this month. Another Marvel franchise movie, it is bound to be a big hit with their followers. It has also been hailed as the Marvel movie that has the most diverse cast so far. It certainly seems to tick all the boxes. An Asian man and woman – tick, a black man – tick, a mixed-race woman – tick, a Latina – tick, an Indian man – tick and a deaf woman – tick. It even includes women over 40, a group often ignored in popular films. Wow, this film seems to be one of the most inclusive films you can imagine…or is it?
There is one ethnic group however, that was not visible in the cast, and it is a rather big omission – black women. No doubt, some people are already thinking that you cannot show absolutely every type of person. That may be true. However, missing out black women is highly problematic and damaging to this group. Let me explain why.
Black women have been at the forefront of the fight for greater inclusion. Importantly, not only for them as an individual group, but for everyone else too. For black men, members of the LGBT community and women in general. Did you know that the person who started the "Me Too" movement was a black woman? And here lies the problem. Black women are always asked to fight for others, but no one has ever fought for them in return, not even black men.
Worse, they are still not respected by other communities. Here are a few examples. Rosa Parks, the mother of the civil rights movement invigorated the struggle for racial equality when she refused to give up her bus seat to a white man in Montgomery, Alabama. Her arrest in December 1955, launched the Montgomery Bus Boycott by 17,000 black citizens. This was all black citizens, both men and women, and eventually led to changes for all black people in America but was started by a lone woman making a huge personal sacrifice.
Patrisse Cullors, Alicia Garza and Opal Tometi were three black women who founded the Black Lives Matter movement. Yet, the focus of this movement has centred more around black men than women. George Floyd's murderers were sentenced to prison. For Breonna Taylor, an unarmed African-American woman, who was fatally shot in her home during a botched raid in 2020, it has been a completely different outcome. Not one of the officers involved in the raid have been charged with her death.
In 2006, the Me Too movement was created by Tarana Burke, a black American activist. The aim was to help other female victims of sexual abuse to stand up for themselves. Over a decade later, in 2017, #MeToo became a viral hashtag when actress Alyssa Milano and other predominantly white women began using it to tweet about the Harvey Weinstein sexual abuse allegations. The link to black women was conveniently forgotten.
Black trans women helped create the LGBT movement. However, they have never been put at the centre of the movement. They continue to be a highly marginalised group who need support to change stereotypes and gain equality.
You may also argue that there is a black woman in the Eternals movie thinking about Lauren Ridloff. However, she is mixed race with light skin and curly hair. In the US, mixed race women are considered as black as they use the "one-drop rule" meaning that a single drop of "black blood" makes a person black. This is an appalling approach to use when considering the rich heritage of black women in the US. Should we define her by a rule that was created by a racist regimen?
According to a study by the Geena Davis Institute on Gender in Media, 80% of black female characters have light or medium skin tones. As long as black women are not included in a movie like this, we won't be able to call it truly diverse. This is not just a box ticking exercise. This is black women and girls yet again not having positive role models they can see on television and in movies. This is them being forgotten or ignored by society yet again.
Black women create positive changes in society. Changes we see and hear about, yet are still not properly valued. This is why my own work focuses on celebrating black women through art.