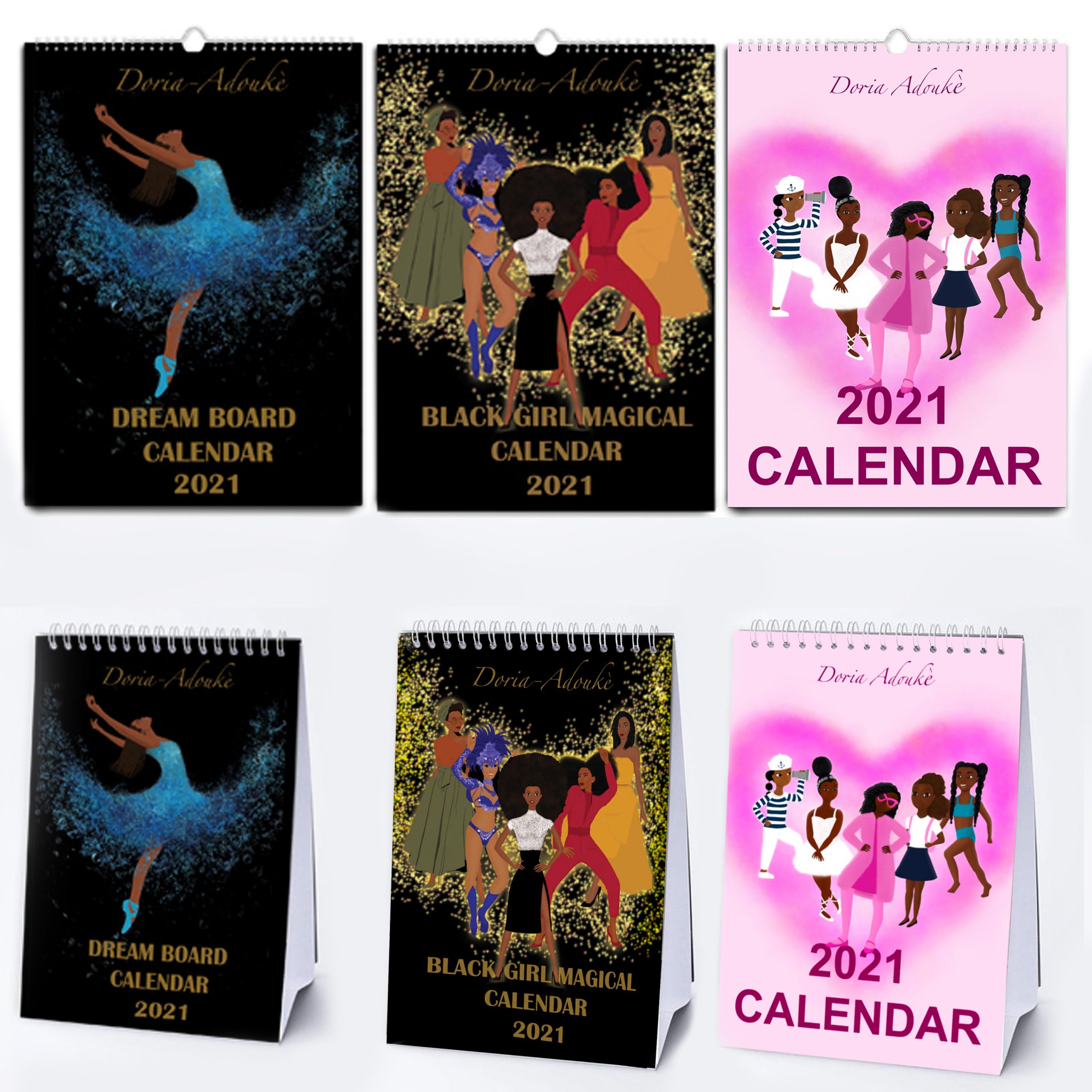 My Black Calendars: What if I Restyled Calendars usually "for White People Only"
Illustrated calendars have existed for centuries and representing mainly white people. Nowadays, black people are searching for gift and stationery that represent them. Black representation in visual art and media is on the mind of individuals now more than ever.
Because black women have been invisible for the media for so long, and when they were not not it was often through stereotypes, perpetuating inhuman and dangerous narratives. This erasure from mass media also affected how these black people see themselves, diminishing their self-esteem. This is why I created unique calendars representing black women and little black girls. 
Dream board calendar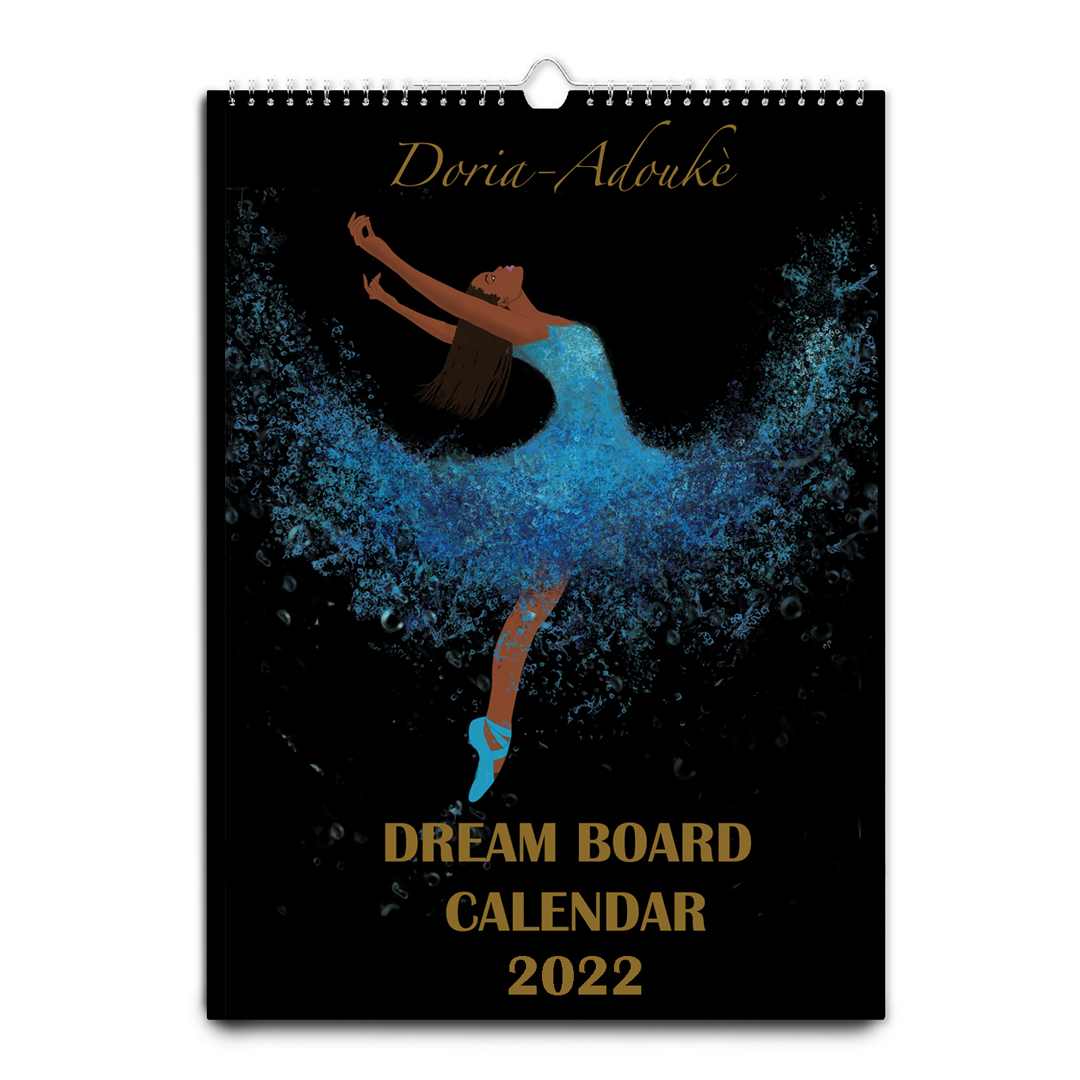 I created this wall calendar as a vision board. It features 13 illustration of black women. It is ideal for women who have an artistic sensibility or who want to have a positive vision of their life. 
Black Girl Magic Calendar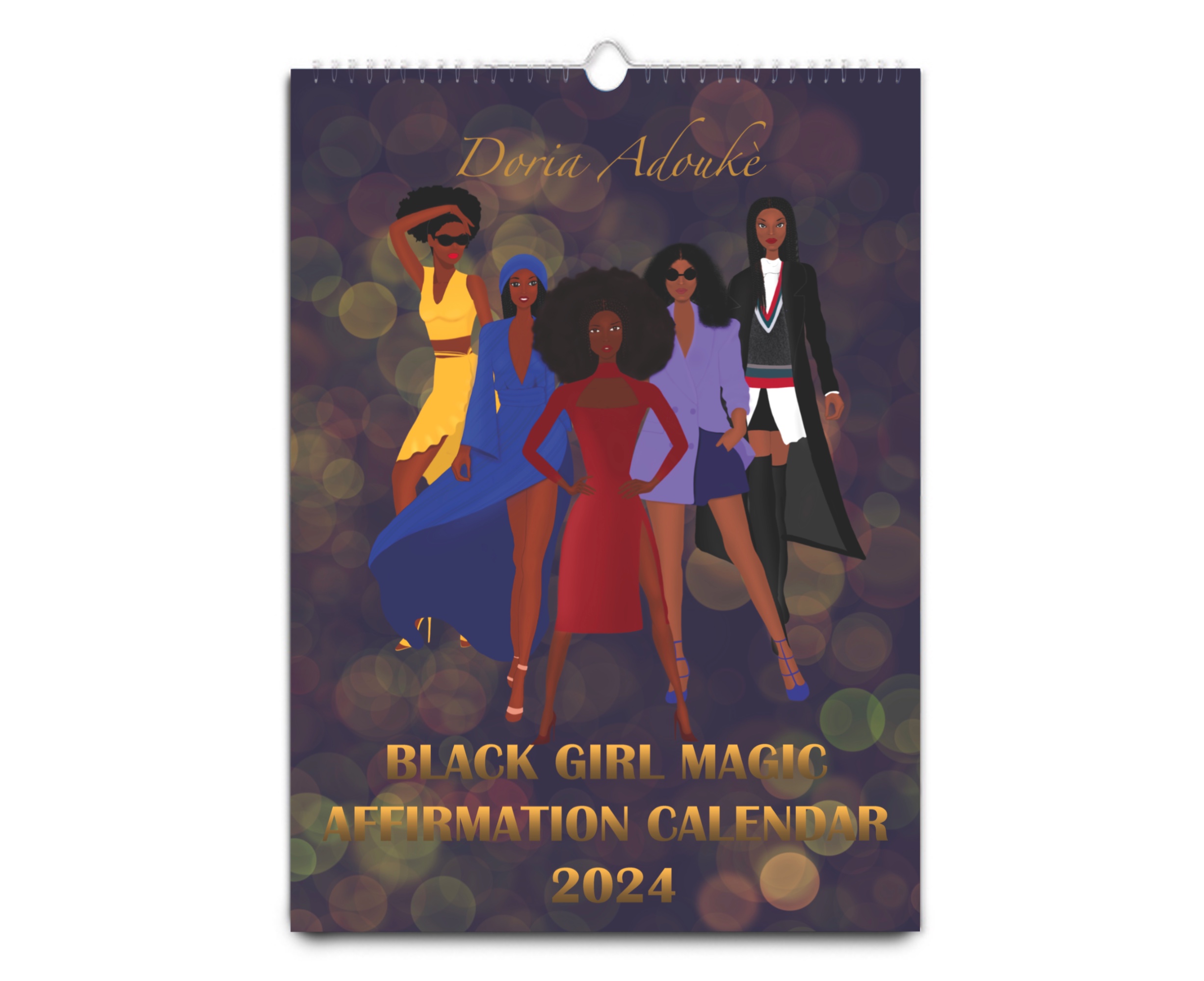 The black girl magic calendar was specially made to bring love and joy, which is much needing during this difficult time. The illustrations are colourful and fun. 
This calendar is ideal for fashion lovers.
RnB music video from 90's from Brandy, Total, Monica and Tony Braxton where a huge source of inspiration to draw this calendar. This is the reason why it is the best sellers and sells mainly to African Americans.
Little Black Girl Calendar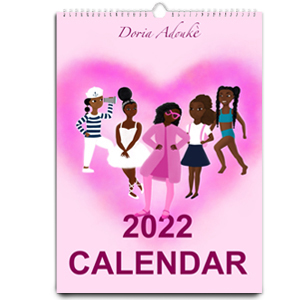 It is important for little black girls' confidence to be able to see themselves in a gift. However, it can be difficult to find presents that represent them in mainstream gift store. 
I created this special calendar to celebrate the beauty and innocence of little black girls. Each illustration represents them in their day-to-day activities, some are created in a magical environment so they can play with their imagination. 
The Black women wellness calendar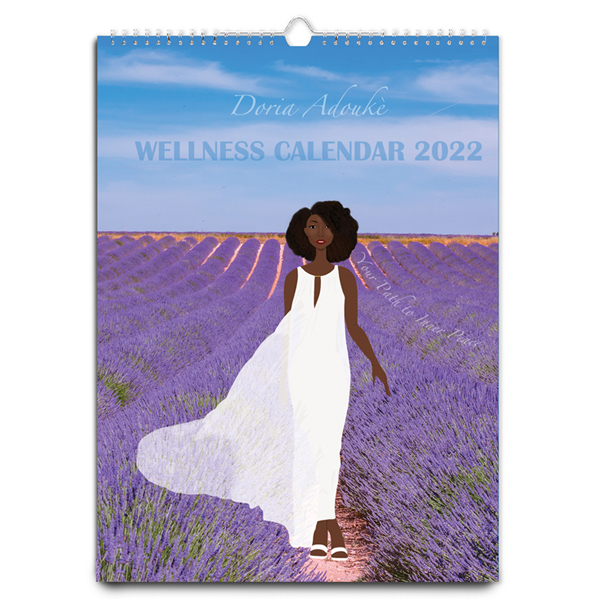 The lockdown has reminded how much mental health as important as physical health. Being isolated from their loved-ones or colleagues had a toll on the most vulnerable people. Some where is state of distressed from loosing their job, other ended up over working either by working from home, either by working in essential jobs. Either way, our mental health was seriously affected by the lockdown. I draw each illustration of the black women wellness calendar to bring calm to women's busy mind. Each illustration is made to remind women to stay in the moment, to stop overthinking and reconnect with their body and nature. It is ideal for black women or girls who suffer from stress and anxiety