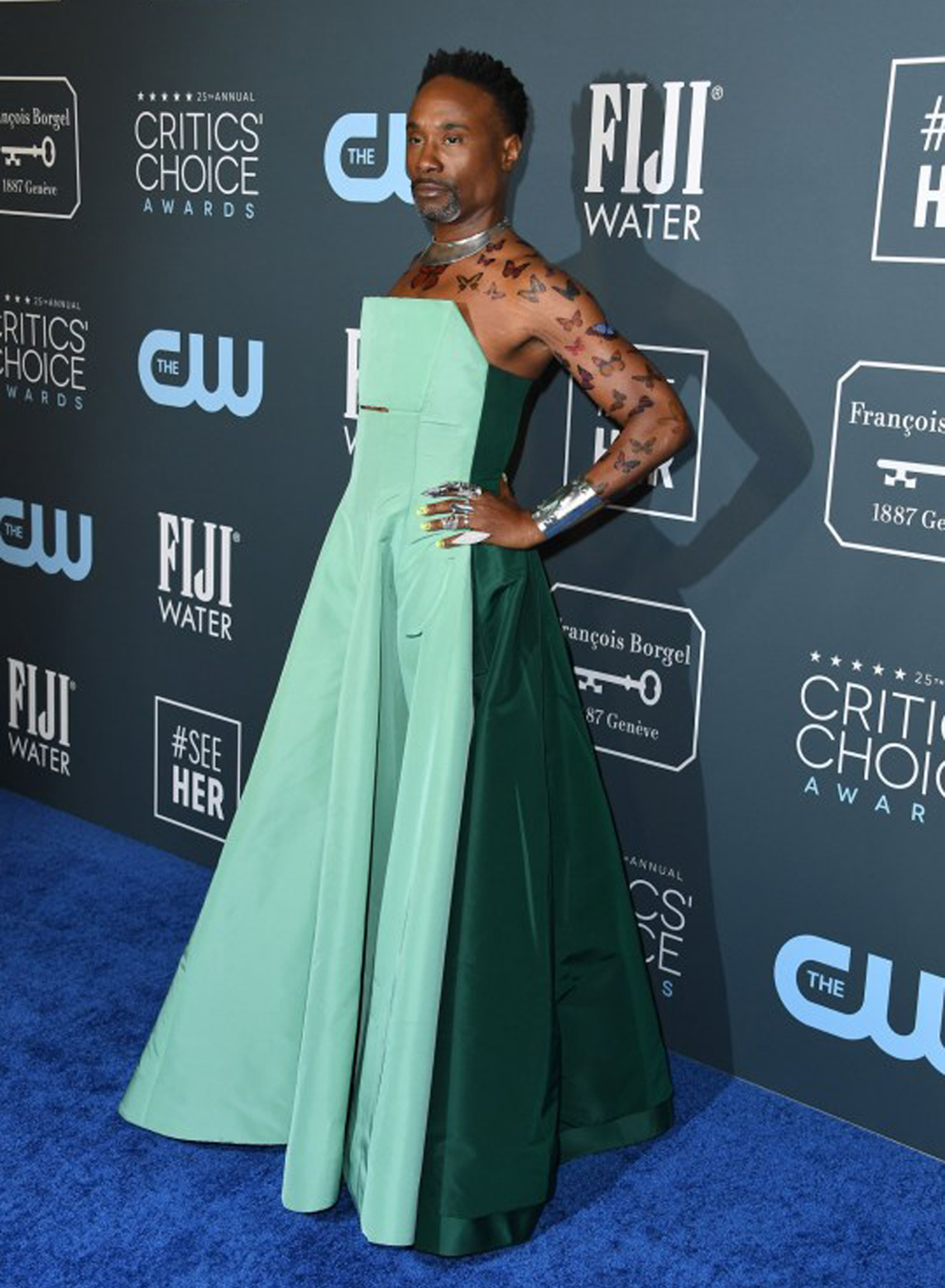 Transgender Fashion: How to get a feminine look when yours is masculine
Transitioning can be an extremely hard process that has both its positives and negatives in a society that often has opposing views. Luckily there are many transgender role models to look up to such as Laverne Cox and Jazz Jennings that share their story and help support others transitioning. Both of their looks embrace their femininity and they look bold and beautiful, and so can you! In a world that is becoming more and more open to identity and changes you can be whoever you want to be. If you are looking to appear more feminine there are a variety of things you can do to support this. Starting with the fitting of the clothing you wear, this is a huge game changer and one of the biggest changes you can make to switch up your look. Often associated with femininity is curves and making sure you accentuate these by wearing fitted clothing that molds around your curves and highlights them helps to bring attention to your dazzling figure.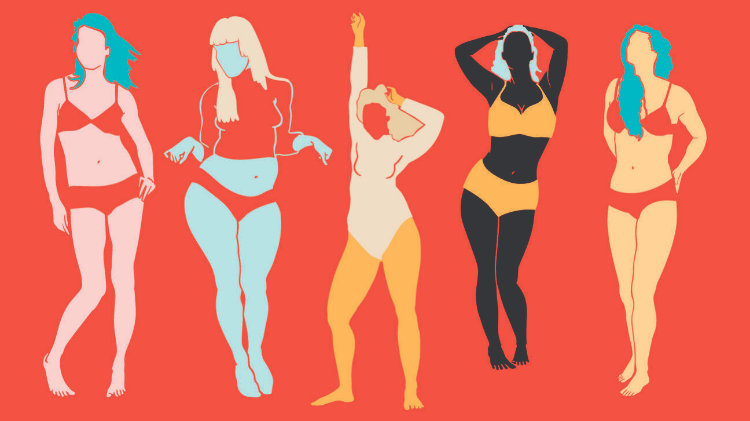 The body is something that men and women both have that contrasts hugely and many features that women have such as curves are not featured on the male body, so showcasing that you have them draws away from masculinity. Make sure you also know what body type you have because then you can really find the clothes that will be fitted correctly to your shape and will look the most flattering. There are many body types so knowing which category yours is in can really help you when getting a more feminine look.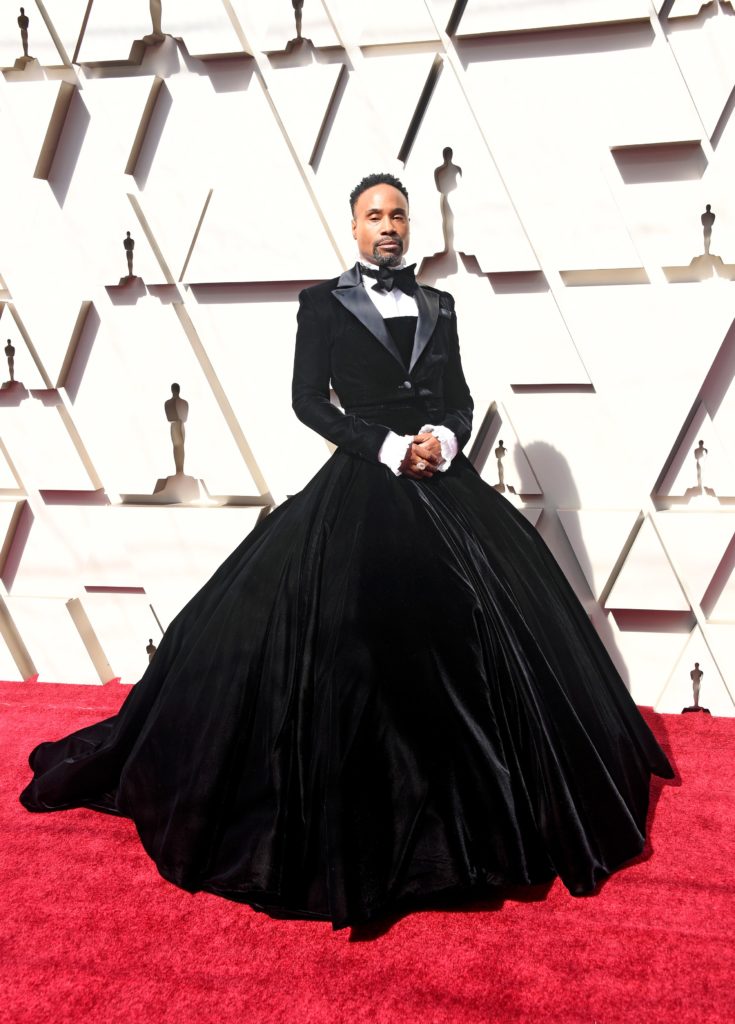 Another Hollywood celebrity that promotes the LGBT and their own femininity is Billy Porter who has made multiple statements that go against the stereotypical masculine standards on red carpets and in everyday life. On the Met Gala red carpet Billy wore a half tuxedo, half ball gown statement piece that inspired many. It promoted the right to be gender fluid and should show to us all that it is ok to be who you want to be and to be confident while doing it. A feature that is shown in multiple of Billy's dashing red carpet looks are accessories. Accessories are such a key part to any look that brings it to the next level. With the use of accessories you can radiant femininity and look extremely lady like and drop dead gorgeous. This can be done in a variety of ways, from the use of jewelry to handbags and sunglasses, all of these help make you look dainty and goes against masculine stereotypes. For the best effect we would recommend going for something more simple and delicate that will help you glow and showcase a more 'girly' look that can spice up a casual outfit. This will also make sure not to draw away from your figure and help to bring attention to your womanly apperance. Silver jewelry is most commonly worn in casual situations and within everyday life but to add a more bold item to your outfit a hoop earring or a diamond ring will make you look like you have just stunned on a catwalk.
Transgender women fashion can be overwhelming as there is a lot of new changes and there are so many styles you can go for. Another big change is finding the right shop to create your lookbook and sometimes it's hard to find the perfect place. Luckily many shops that people have found themselves comfortable in include H&M, HotTopic and Eshakti. Many transgender women go for the bold stand out look whereas many also go for a more casual, sophisticated look, but remember that it is completely up to you how you want to dress. Maxi dresses are a perfect option to show off some skin and help you look like a shining goddess, with different lengths they are perfect throughout the year and give off a ladylike aura. Another perfect fashion look is bold pants. These can come in many forms such as flared or patterned but are perfect for a date night or even an everyday look depending on what style you choose and how you dress them up. Overall they will show that you are not only sophisticated but you are bold and ready to show your look to the world and turn heads left right and center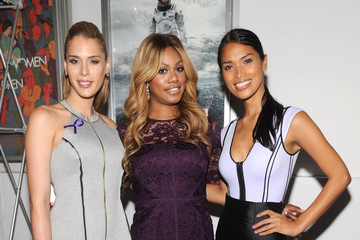 Carmen Carrera is a transgender model and appeared on hit tv series Rupaul's Drag Race, and is not afraid to show off her flawless features, and is often seen in bodycon dresses. Bodycon dresses are one of the most flattering types of dresses to help show off your figure and are a perfect fashion statement piece. These dresses are versatile and can be worn in any situation depending how they are styled. With a pair of suede block heels they become a jaw dropping look that are usually worn on a night out or at a party, or the dress can be dressed down with trainers to give off a sporty vibe that is gorgeous yet simple. These are just a small sample of fashion pieces that are associated with femininity
Another way to make your femininity really shine through is in the way you act. I know what you are thinking, but it really works and the way you present yourself physically can only take you so far. Using perfume is a great way to capture people's attention with scent. Different scents are associated with both men and women which is shown through the production of different perfumes and colognes targeted at the male and female audience. Scents that are delicate yet beautiful include rose/floral, jasmine and citrus. You can find these in many perfumes such as Dior Miss Dior Rose or Coco Chanel. These are just 2 examples within a huge industry where 1000's of perfumes can be used to make you that little bit more irresistible
Another factor to consider when trying to look more feminine is the type of style that is your personal preference and to base your look around that. There's no use choosing out a whole new wardrobe if you don't feel yourself while wearing it, so make sure to express yourself through your clothing. Womens outfits differ depending on their fashion choices and style so there is so much to choose from. Some specific outfits can make you look more feminine depending on how you wear it. Leather jackets with a skirt or pair of jeans are a perfect outfit to look striking and bold yet so ladylike. Another small touch that screams feminine is glitter and ribbon. These can be added to your look in multiple ways, from using it on an outfit or some earrings to tying some ribbon into hair braids or a ponytail, they add an element of elegance to your look
As society has become more accepting, more people have become more supportive of people's identity and brands all over the world have contributed to this. Our website has been making artwork that displays diversity in society and shows the beauty of it through our masterpieces. Through our artwork, we are able to bring light and coverage to topics that are often not covered in mainstream media.
We hope you have found a variety of tips and tricks that will help you get a more feminine look if yours leans towards masculine. Make sure to stay true to yourself and base these tips on your own style and preference, so that you feel comfortable in your own skin.