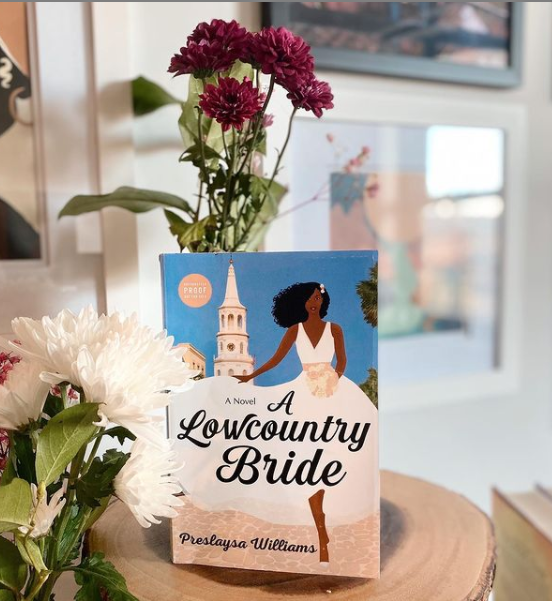 A Low Country Bride Book Cover
I am really excited to share with you the book cover for A Low Country Bride by Preslaya Williams.
This is the first book cover that I illustrated. I have been working on this illustration last years and it took a few month to be completed. It was such a great experience to learn how to work with a publishing company.
I would like to thanks Jeanne Reina and Preslaya Williams for giving me the opportunity to do this cover.
My illustration represent an afro-asian woman in a wedding gown, walking around the street of Charleston.
A low country bride is a romantic book that tells the story of Maya, a New York bridal gown designer dreaming of becoming a head designer. When her father becomes ill, she returns to her hometown in Charleston, South Carolina and finds a chance to follow her dreams – and her heart – in the place she least expected.
The book has been released in June 2021 and is available here .
Credit:
Published by: HarperCollins
Written by: Preslaya Williams
Illustrated by: me
Cover design by : Jeanne Reina