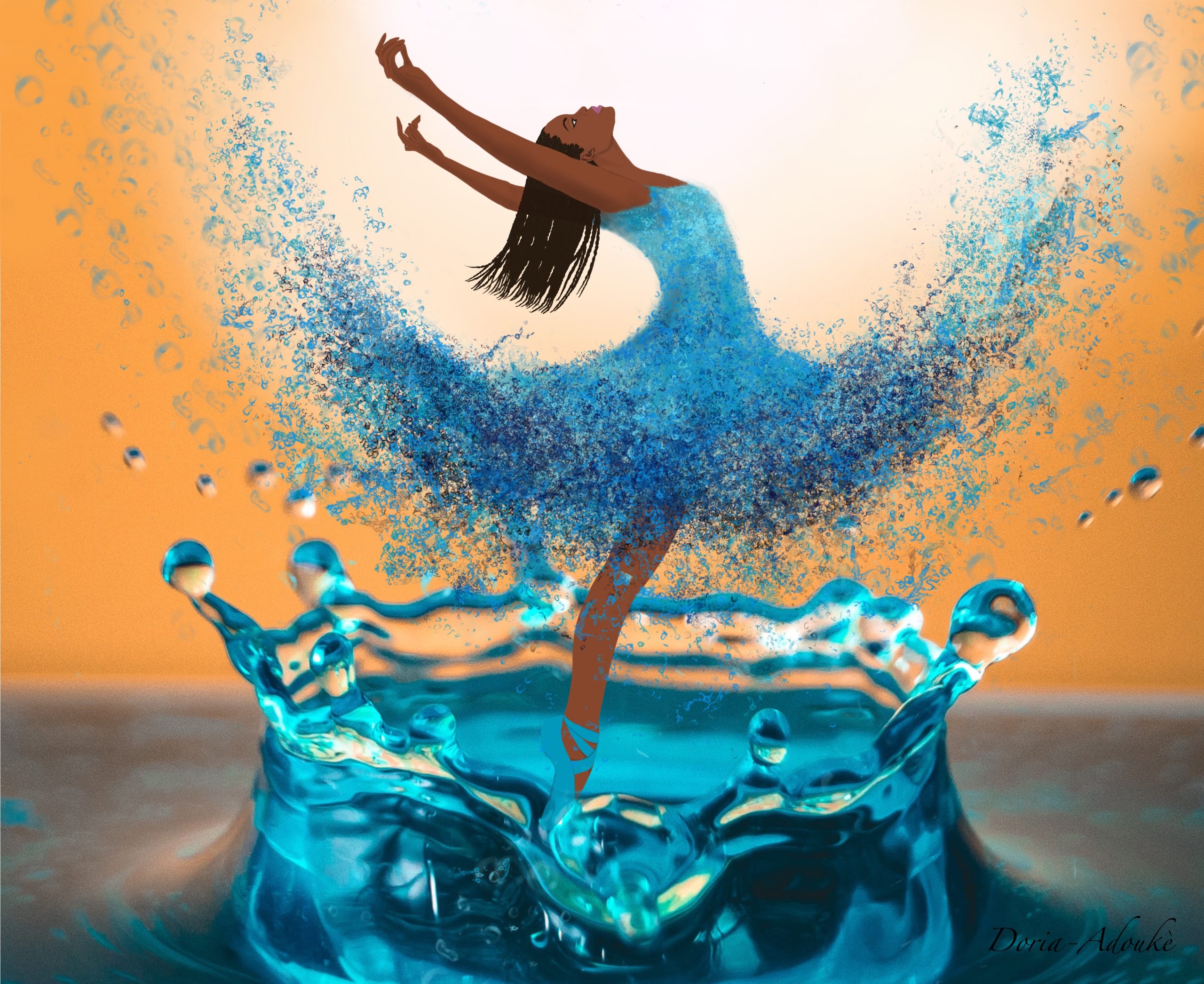 March: Emergence, Renewal and the Art of Being Yourself
After the long nights of winter, we can now see signs of spring: days are longer and flowers are blooming. Similarly to the ballerina emerging from the water in this illustration, spring is emerging by bringing new life, new energy and a will of renewal. It's time to get out of winter hibernation and look towards enjoying the light. It's time to do some spring cleaning, get rid of winter clothes and bring out lighter outfits. It's also time to look to each side of your living space and ask yourself if it still resonates with your personality.
Your mood doesn't stay exactly the same throughout the year, so why should your home? Give it the chance to reflect your personality and your life as you live it. Rearrange each room so that it fits your mood by simply changing your décor; an art print can transform the atmosphere of a room.
March is the month of renewal and excitement, making it the perfect time for the launch of our website. By staying true to the month of new, we have an exciting new range of products in stock.
Doria Adouke's brand is all about celebrating your singularity. We truly believe that well-being comes by being assertive about your difference. We are not afraid of breaking out of the casted mold, of not conforming to social standards, something that you will see reflected in each and every one of our products.
Each product features an illustration by artist Doria Adouke that shouts out whatever it is that makes you, well, you. Be that your personality, culture, hair, sexual orientation, or skin colour.
Here you are at home… free to be who you truly are. So let's embark on a journey to contemplate the art of being yourself.