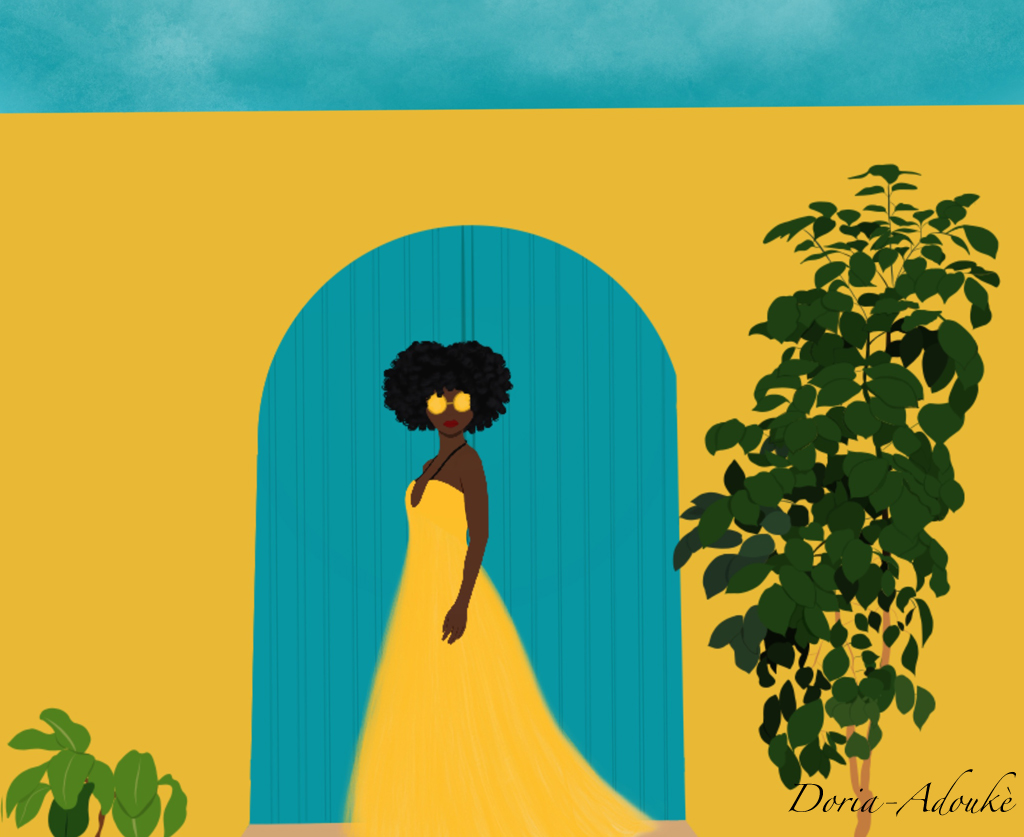 Black Woman in Gorée, Senegal Illustration
This illustration was inspired of Gorée in Senegal, Africa.
A black woman is standing wearing a yellow dress and yellow sunglasses in front of a house.
Bright colours were used to highlight the warmth of the country.
Gorée is an island that was the epicentre of the slave trade. Ruled in succession by the Portuguese, Dutch, English and French, its architecture is characterised by the contrast between the grim slave-quarters and the elegant houses of the slave traders. Today it continues to serve as a reminder of human exploitation and as a sanctuary for reconciliation. The island, composed by small cobbled streets, colourful colonial houses is overflowing with flowers. Gorée's architecture enable people to know the history of this city.
If you want to get an art print with this illustration, contact us for a quote.