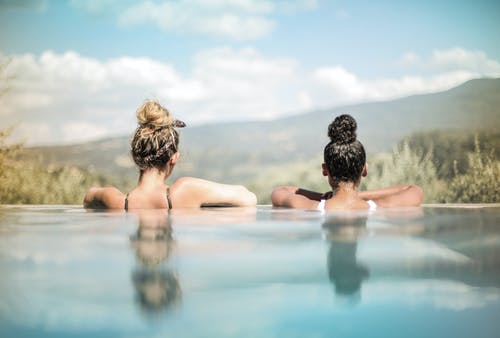 Protecting your Natural Hair from the Sun, the Sea, and the Swimming Pool
As the sun comes out and temperatures are rising it is time to let your hair down and spend some time in the heat. Whether this is the swimming pool, the sea, or on land, your hair is likely going to be exposed to the sun. But luckily for you, we have lots of tips and tricks for all hair types and textures that will keep your hair from getting damaged this summer.
All hair types are completely different and the curl patterns react differently to different elements, but if there's one thing that works for all hair types when protecting hair from the sun, it is wearing a hat. Wearing a hat will leave your hair unexposed to the sun and you can guarantee no damage from UV rays. If you do not want to wear a hat you can always opt for a hair mask that is great at protecting your hair and restoring the hair follicles or stop washing your hair so much.
Afro hair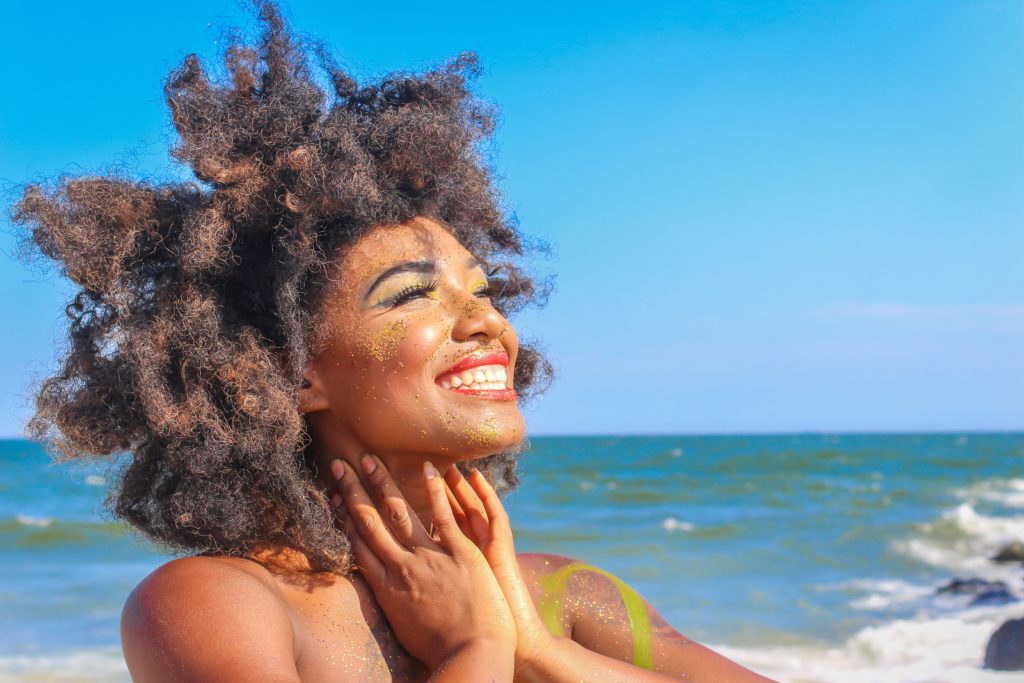 There are many ways to protect afro hair from the sun. Like all other hair types, it is best to not expose your hair to the sun for long durations of time to prevent your hair from drying out. It is also good to use a sulphate free shampoo while the sun is out as it will help remove buildup by your scalp, such as sweat, and will leave your hair healthy as can be. Humidity makes afro hair frizz so make sure to have a frizz ease spray at hand so that you can moisturise your hair and also protect it from the sun.
To protect afro hair from the sea and chlorine, a lot of it is really in the way that you wash your hair post being in the pool or in the sea. Make sure to use a conditioner after every swim as afro hair easily gets dried out and moisturising your hair will keep those curls healthy. You should also use a clarifying shampoo 1x per month whilst you are swimming to remove any build-up of product and to give your hair a massive deep cleanse. This will remove any sea salt and chlorine that could be lingering. 
Protecting curly hair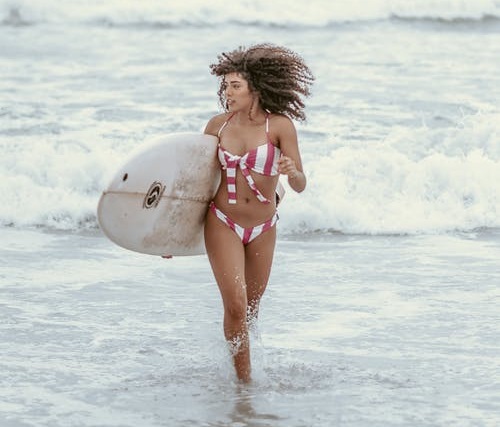 For curly hair, to protect against heat the best thing you can do is wear a hat. This can be any type of hat as long as the sun is shielded from your hair. You also need to stay hydrated by not only drinking water but applying hair masks to your hair because curly hair gets a lot dryer in the sun than other hair types and staying moisturised is key.To protect curly hair from the sea make sure to rinse your hair with water after you get out and also to apply products that help reduce the amount of keratin that's getting taken from your hair. There are a lot of products for this such as the hair detangler spray. Not only does this product help detangle hair but it also adds moisture to it. To protect curly hair against chlorine and seawater make sure to either wear a hair cap or wash your hair by using a wide-tooth comb once you get out the shower and squeeze with a towel. Then apply any moisturising curl creams and eventually use your hands to separate the curls once your hair is completely dry!
Protecting straight and wavy hair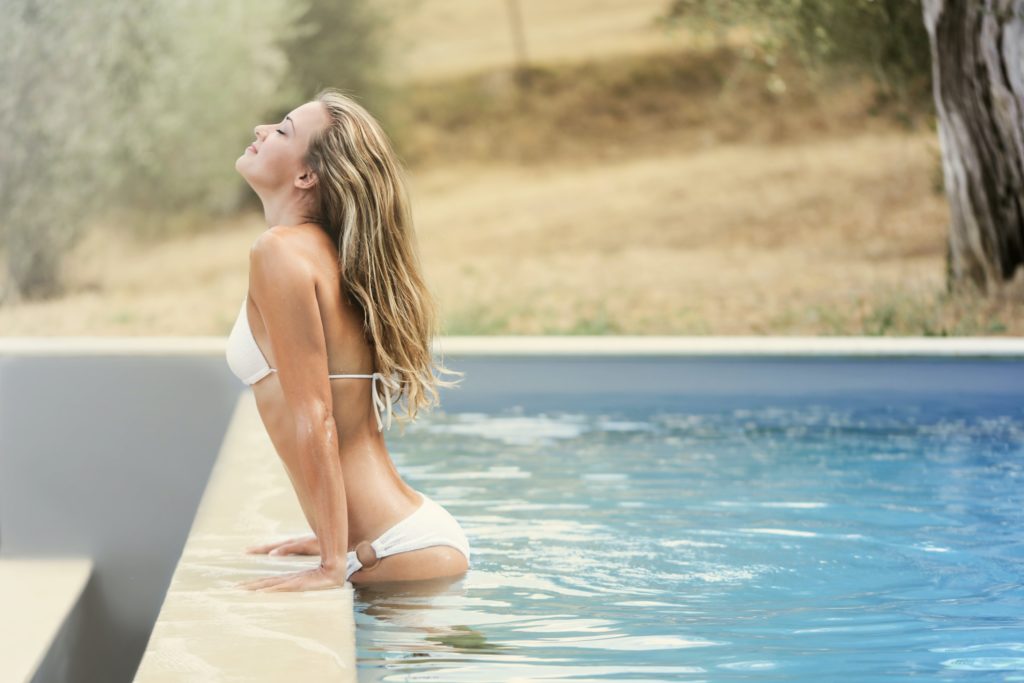 Much like afro and curly hair the best thing you can do to protect straight hair against UV damage is to wear a hat. On top of that, there are hundreds of hair masks that will add the moisture straight hair needs to keep it healthy during the warmer weather. To protect straight/wavy hair from the sea make sure to wear a spray that locks in moisture. There is a tonne of products that can help with this such as a sea mineral hair block. This will help protect the keratin in your hair. You can also protect your hair from chlorine and sea salt by washing it the right way. For straight hair, blot your hair with a towel and run your fingers through your hair to keep your texture intact. For wavy hair make sure to scrunch with your fingertips to maintain your hair pattern and then apply the product if needed. To protect against chlorine in swimming pools you can wear a swimming cap to stay extra safe or to restore damage made from